The semi-finals of the P1000 in Caen delivered their verdict: Adrien Maigret and Florian Thévenot will meet Maxime Forcin and Dylan Guichard in the final.
Maigret / Thévenot in the final!
The first semi-final of the day pitted Adrien Maigret and Florian Thévenot (TS8) against Julien Pes and Gautier Boutel (TS7). It was the surprise part of the table of this P1000 from Normandy. After the abandonment of the number 2 seed and the elimination in the quarter of the number 3 seed, everything was possible at the top of the table for the pairs present. This match quickly turned in favor of Maigret/Thévenot. More lucid than the opponents, the number 8 seed was able to quickly convert his chances, where Gautier Boutel and Julien Pes made the mistake more easily, especially in important moments. Boutel and Pes lost five of the six decisive points in this meeting.
Final score: 6-3/6-2.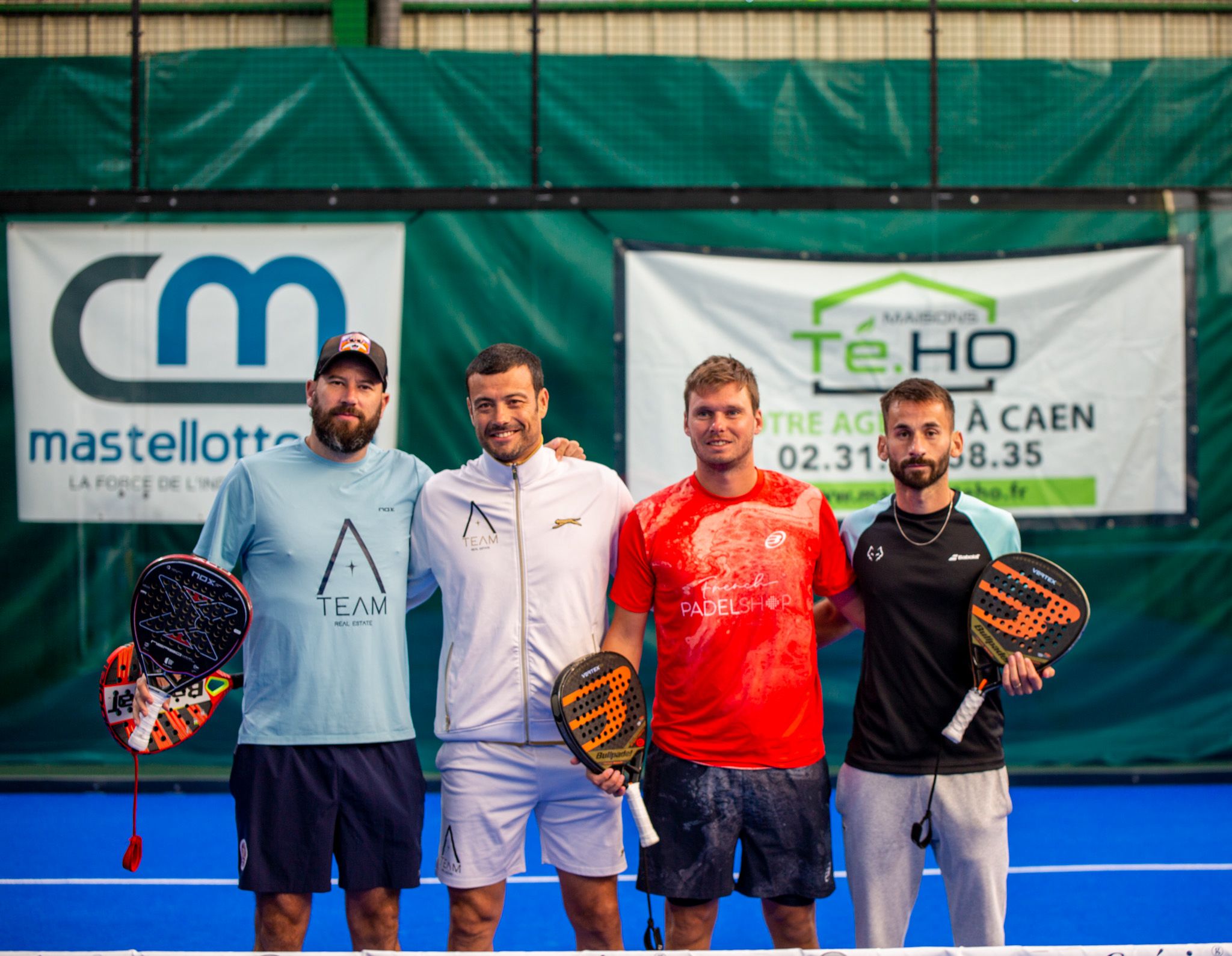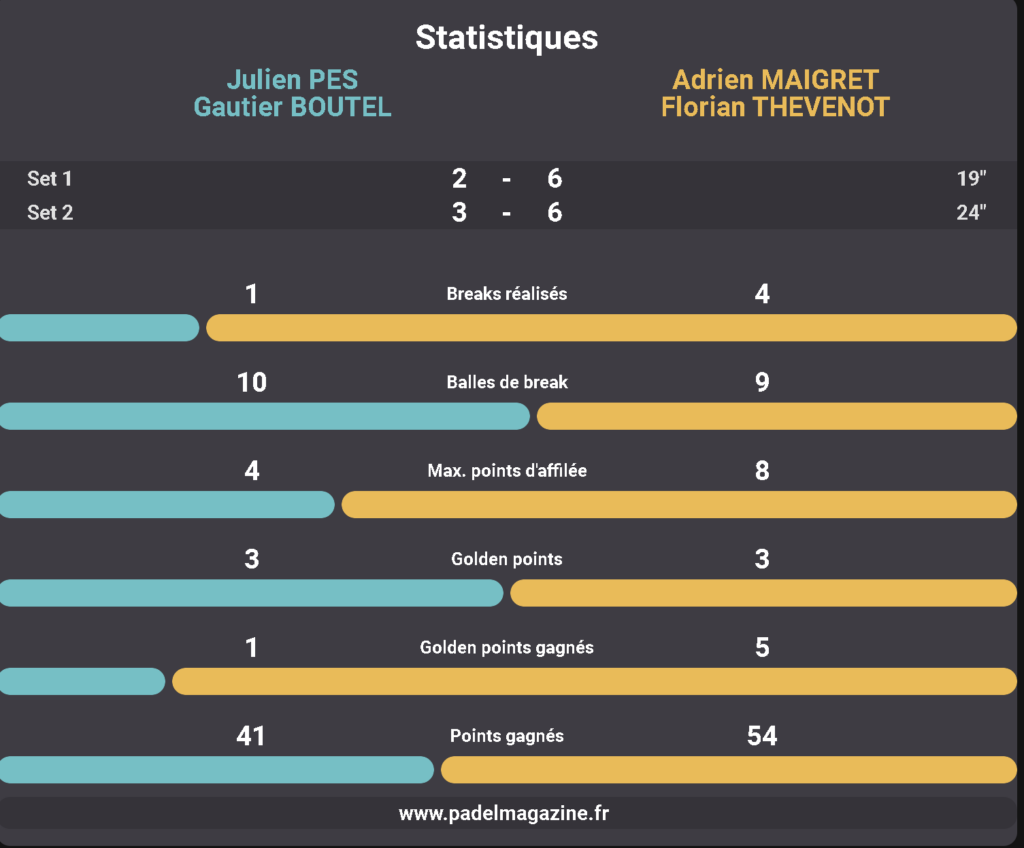 Guichard / Forcin unfolds
The second semi-final continued on the side of Caen, with the meeting Mitjana/Boilevin (TS4) against Guichard/Forcin (TS1). The number 1 seed quickly took off in the first set. Fresher than their opponents, the Forcin/Guichard pair recited their scales. The score is severe from the start, 6-0 for the number 1 seed. Mitjana/Boilevin opens his score from the first game of the second set. The two players are more offensive and bother Forcin/Guichard a little more. Despite her courage, Mitjana/Boilevin falls behind in the score.
Final score: 6-0/6-2.
The final of this P1000 will be followed, from 15 p.m., live, on Padel Magazine TV: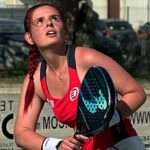 It was his brother who one day told him to accompany him on a track. padel, since then, Gwenaëlle has never left the court. Except when it comes to going to watch the broadcast of Padel Magazine, World Padel Tour… or Premier Padel…or the French Championships. In short, she is a fan of this sport.