Le P1000 from Lesigny has reserved its share of surprises and offers us a completely new final featuring four players who have never reached this stage of a P1000 final. Whatever the outcome, we will therefore witness the consecration of a new victorious pair in P1000.
The Rey / Dizy wave
Thomas Rey and Alexandre Dizy continue to amaze. They eliminated the number 1 seed from the table, Simon Wagner and Jérémy Garcia. Few had anticipated a setback from this pair, the big favorites in the competition. However, the No. 9 pair of the tournament imposed their game from the first set. After almost 40 minutes, Rey and Dizy created a surprise by winning this set 7/6. The momentum was then too strong in their favor, relegating Wagner and Garcia to the background. Final score in favor of the number 9 seed: 7/6 6/1.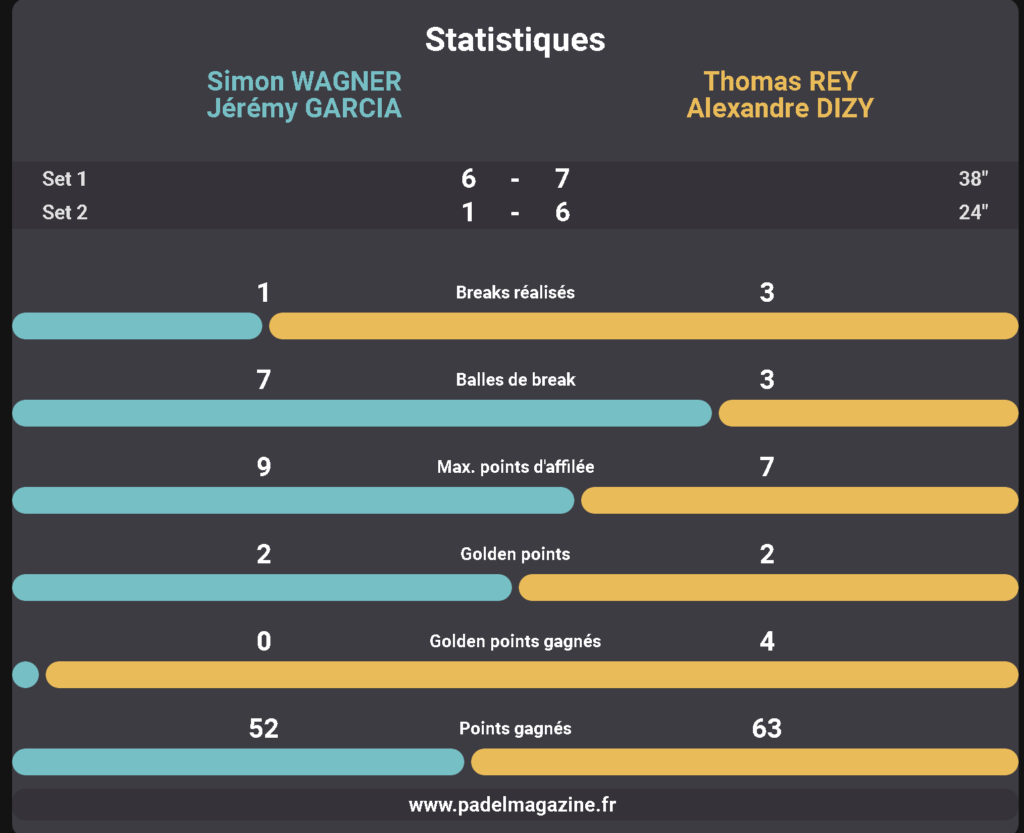 Sichez / Duprat: the series of firsts continues
Romain Sichez and Bilal Duprat also beat tournament seed 4 Nicolas Boutier and Thomas Seux. Sichez / Duprat remains on its momentum from the day before, with a high level of play and the ability to take advantage of the opportunities available to them. Today, it is true that the TS4 has never managed to get into the game. It will also be a first final for the No. 15 pair of the tournament and it is already an achievement for the Parisian pair in this tournament.
They will once again be the underdogs in this final.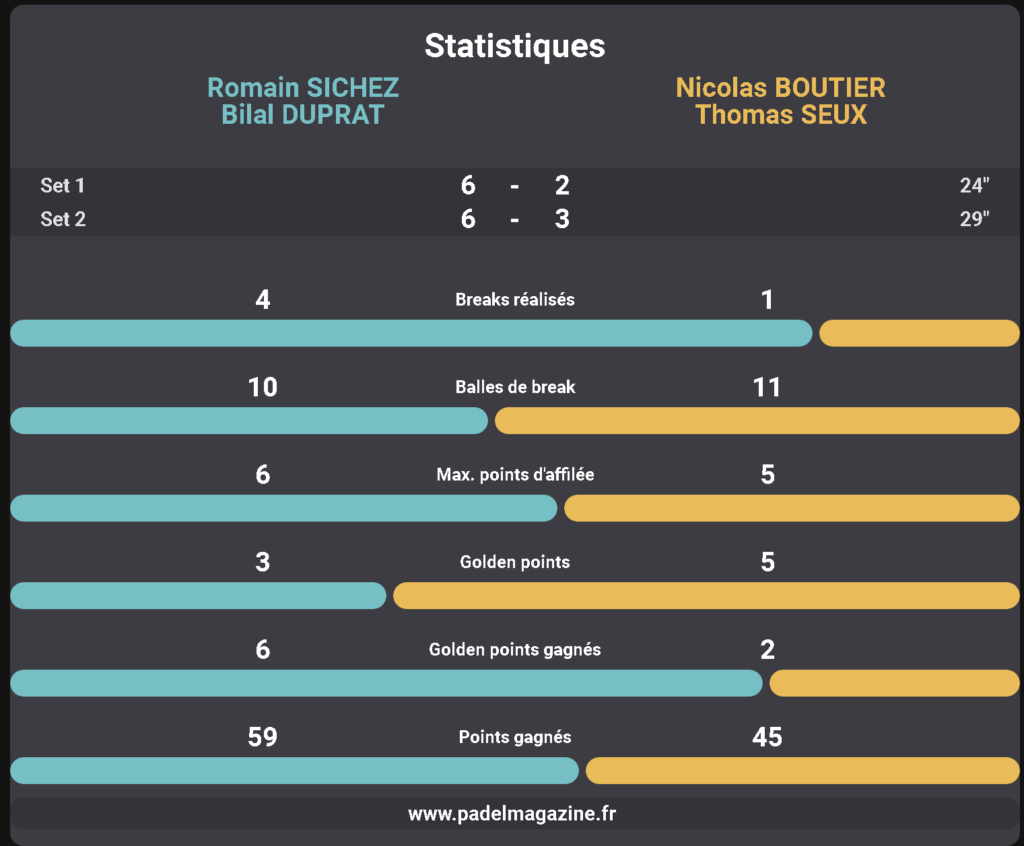 The final
The final is scheduled from 15 p.m. live on Padel Magazine TV.

Franck Binisti discovers the padel at the Club des Pyramides in 2009 in the Paris region. Since padel is part of his life. You often see him touring France going to cover the major events of padel French.