The last This season's P2000 delivered its verdict : Adrien Maigret and Johan Bergeron erased their resentment from the P2000 in Toulouse last year to take the title in Strasbourg. They knew how to make the most of their game to win in two sets against the surprise of this tournament, the Théard/Pech pair, 6 / 4 6 / 3.
A break was enough
In the first set, the first games were very close between the two teams, with a very high level of play. Finally, the first break opportunities are for the Maigret/Bergeron pair. It was enough for the number 1 seed to take the lead.
Despite a very good game from Toulouse Théard/Pech, it is not enough to catch up. It is therefore logical that Adrien and Johan take the lead in this match, winning the first set.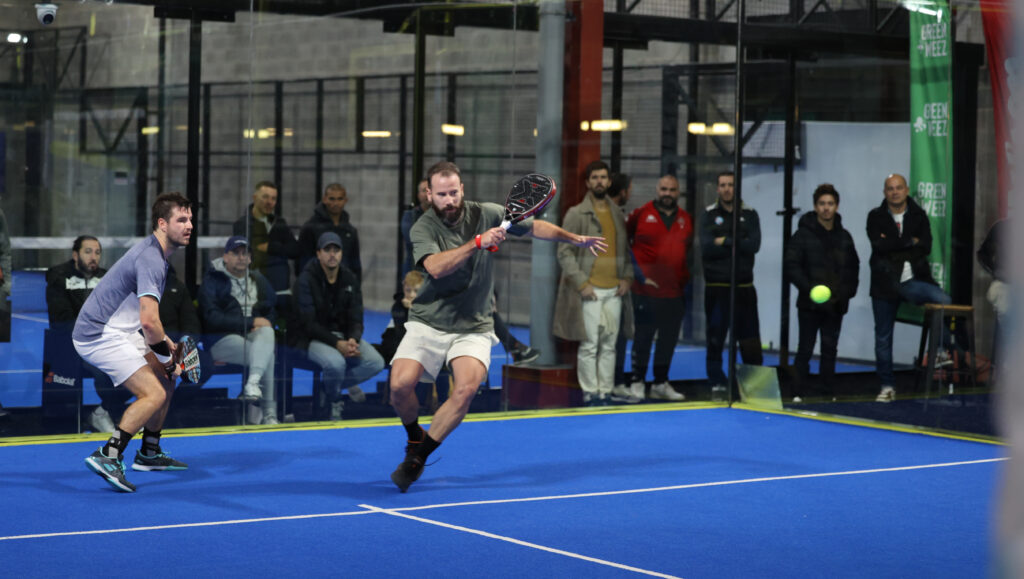 Fatigue will have taken over
The second set was marked by a lot of fatigue, for both teams. We knew it, Benoît Pech had confided it this morning to the microphone of Padel Magazine, he had already had some cramps during the semi-final against Hugounenq/Cancel.
This time, in the exchanges, we felt that the Toulouse pair were struggling. And facing Adrien Maigret and Johan Bergeron, much more inspired than at the start of the meeting, that is unforgiving. Despite their very good tournament, the step was too high for the Southerners who lost 6/4 6/3.
For Adrien Maigret, and especially for our young "retiree" Johan Bergeron, it's a return to the top with this great victory in P2000.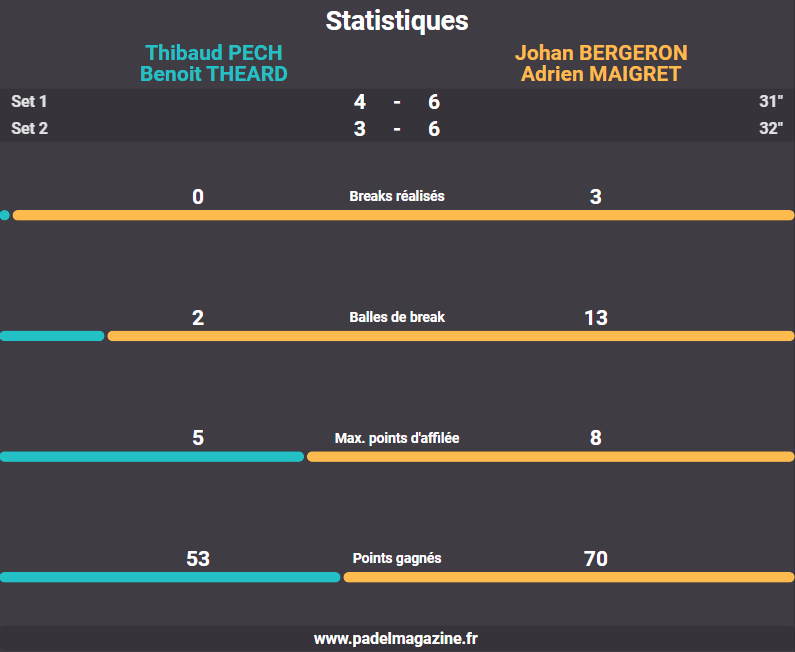 After the match, the Strasbourg champions quickly debriefed their match. "I didn't like the first four games because we didn't do anything," confides Johan Bergeron. Indeed, the start of the meeting was very balanced between the two pairs. "From the middle of the second set, we changed tactics and it was better," adds Adrien.
A tactical change which, as is often the case, was beneficial for the Maigret/Bergeron pair who concluded their weekend in the north on a good note. An auspicious victory, before the FIP Rise Bourg-en-Bresse.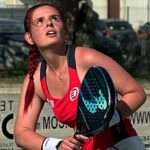 It was his brother who one day told him to accompany him on a track. padel, since then, Gwenaëlle has never left the court. Except when it comes to going to watch the broadcast of Padel Magazine, World Padel Tour… or Premier Padel…or the French Championships. In short, she is a fan of this sport.