It was their weekend. In a final which will have had two facets, the Soubrié/Dardaine pair won in Strasbourg, but not without scaring themselves. The favorite pair of the final according to the ranking had to fight to overcome Fiona Ligi and Tiffany Phaysouphanh, that you give favorites of this meeting.
In a match with many twists and turns, Marie-Amélie Dardaine and Charlotte Soubrié end up winning: 6/2 3/6 6/4 in 2h07.
A Dardaine/Soubrie recital
The number 2 in this tournament started their match much better than their opponents. If they lose the first two games, they then inflict a comeback on Fiona and Tiffany, who can't breathe in this first round.
Marie-Amélie hurts, with his left-handed paw, diagonally from Fiona Ligi. The game is clean, clear and we immediately feel that the two players have control over this part. It is therefore very logical that they take the first set: 6/2.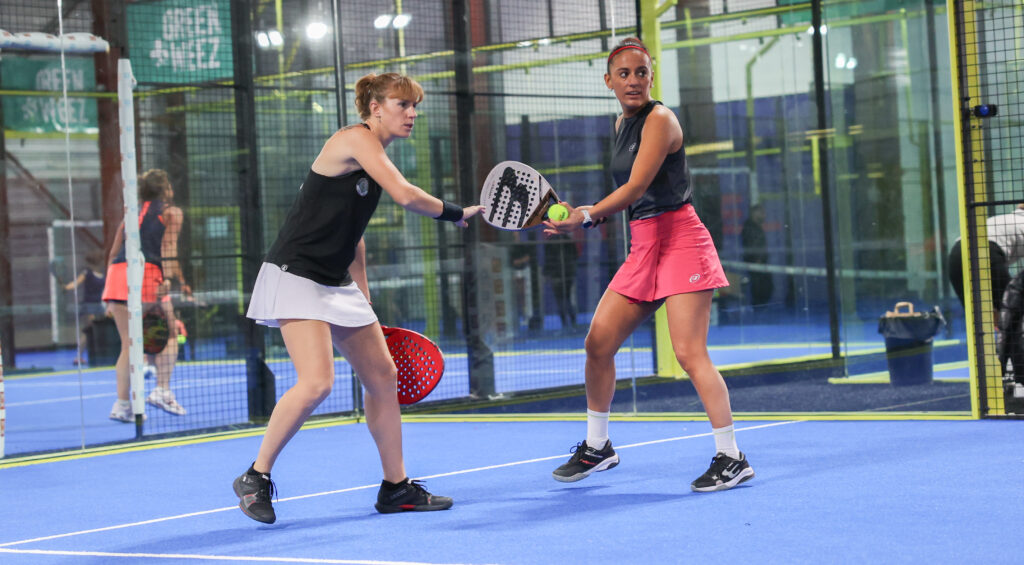 And then everything changes…
Given the appearance of the first round, we could hardly imagine that Charlotte and Marie-Amélie could lose the thread of this meeting. However, it's good Fiona and Tiffany who break first in this second set.
This time, the 3rd seed cannot be moved up. The change in tactics is obvious , Fiona and Tiffany are moving much further forward. Much more aggressive, the Southerners manage to masterfully lead this second round.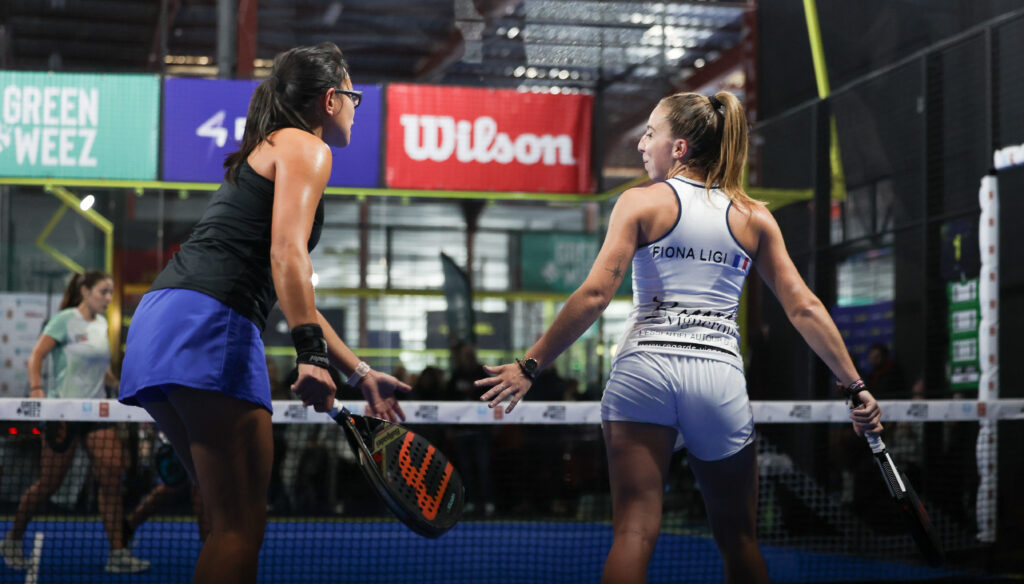 Charlotte Soubrié and Marie-Amélie Dardaine get through it
Fiona and Tiffany continue their good momentum in the third set. At the same cruising speed as during the second set, the Phaysouphanh/Ligi pair continues to outperform their opponents. Fiona and Tiffany take an early lead in this decisive round.
But now, Charlotte Soubrié and Marie-Amélie Dardaine are not among the best French players for nothing. With their backs to the wall in this last round, they find the necessary resources to return to the score and break at the best of times, at 4/4.
In a match where it was very difficult to predict the winners, it was ultimately the Soubrié/Dardaine pair who won, after a real fight lasting more than two hours.
"At the start of the second, we fall asleep a little", Explain Charlotte Soubrié. "I was frustrated and there was a bit of annoyance but I didn't want to show anything to my opponents", entrusts Marie-Amelie Dardaine. "In the end, to get motivated again, we had to show our fists, shout a little but not too much", she concludes.
We know it, Marie-Amélie and Tiffany spent a season together. And even though they remained on good terms in the end, there was "this match within the match": "It was a bit of revenge for the P1500 from Lyon, since we had lost against them. ",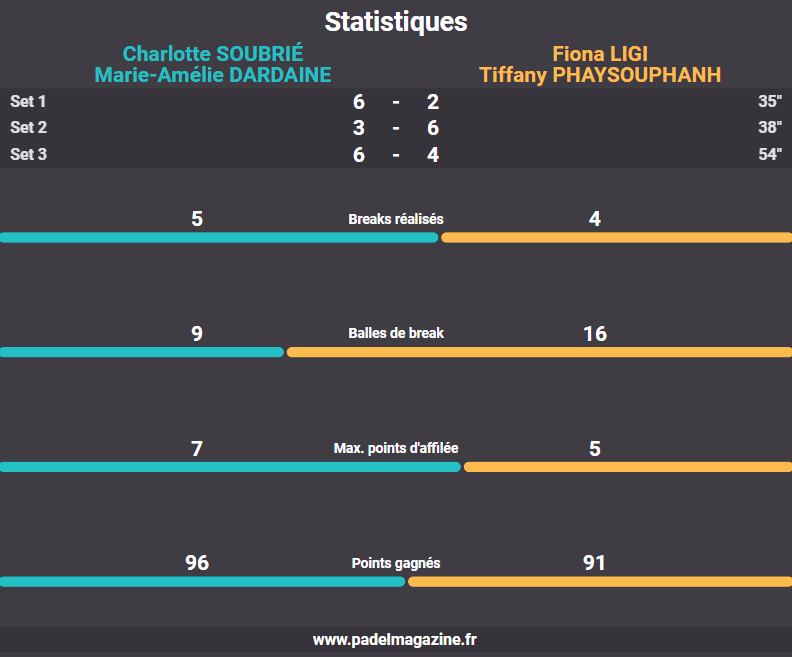 You can now follow the men's final live on the channel Padel MagTV :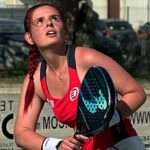 It was his brother who one day told him to accompany him on a track. padel, since then, Gwenaëlle has never left the court. Except when it comes to going to watch the broadcast of Padel Magazine, World Padel Tour… or Premier Padel…or the French Championships. In short, she is a fan of this sport.