While this very first Open of World Padel Tour in France has just started, Padel Magazine had the chance to speak with Pablo Ayma, the new captain of the French men's team who came to attend the French matches during these pre-previas in Toulouse.
He spoke about the level of play displayed by the tricolor but also about his feelings about the general level of players in France compared to Spain and what he would recommend to players to progress faster.
"I am surprised at the good level of play"
"I am pleasantly surprised at the level of play of the French.
Justin Lopes and François Authier managed to demonstrate all their talent against good players in their first match by winning 6/1 – 6/4. In their second round they lost to a very solid pair who had already participated in a final table before (Editor's note: Garcia/Vera). This match was not easy for the Spaniards and the French left with the satisfaction of having tickled their opponents. They lost on the score of 4/6 – 6/7, they have a lot of potential.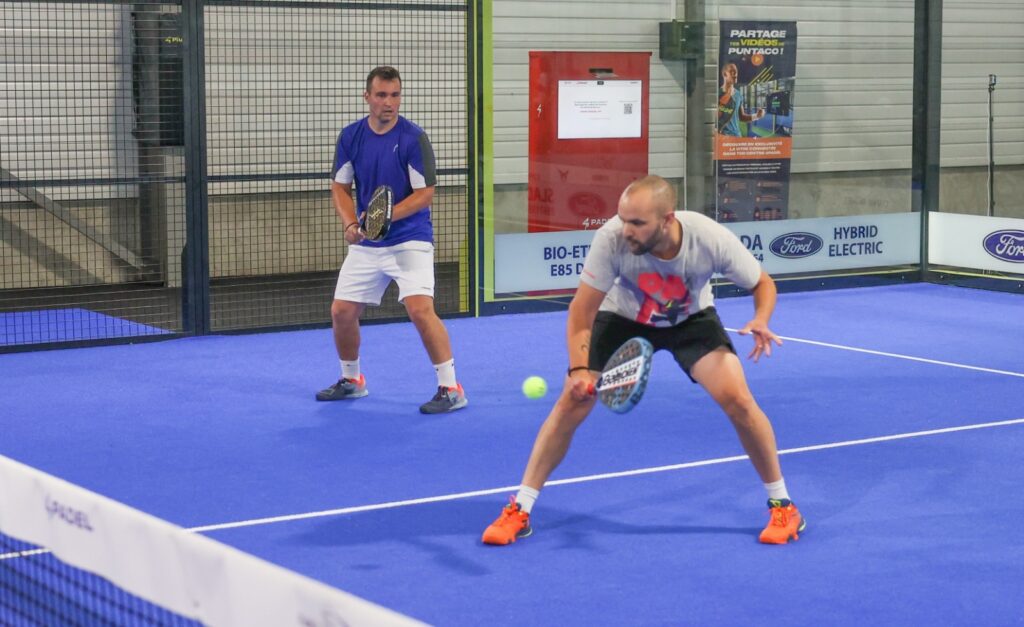 Manu Vives and Yann Auradou also had a very good match against a great team. They showed great spirit on the track and didn't let anything go.
"Thomas Vanbauce is a very good player but..."
Regarding Thomas Vanbauce, he performed very well in his first match, although it was a little easier given the pair he faced alongside his partner Rikard Raad. This afternoon the level was a bit higher but he showed a good face in his match against Prado/Gonzalez. He was very good throughout the game.
Thomas is technical, powerful but he must learn to put more pressure on the fly. He came to Barcelona for a few days to do an internship to improve and even in this week we could see a real progression in his game.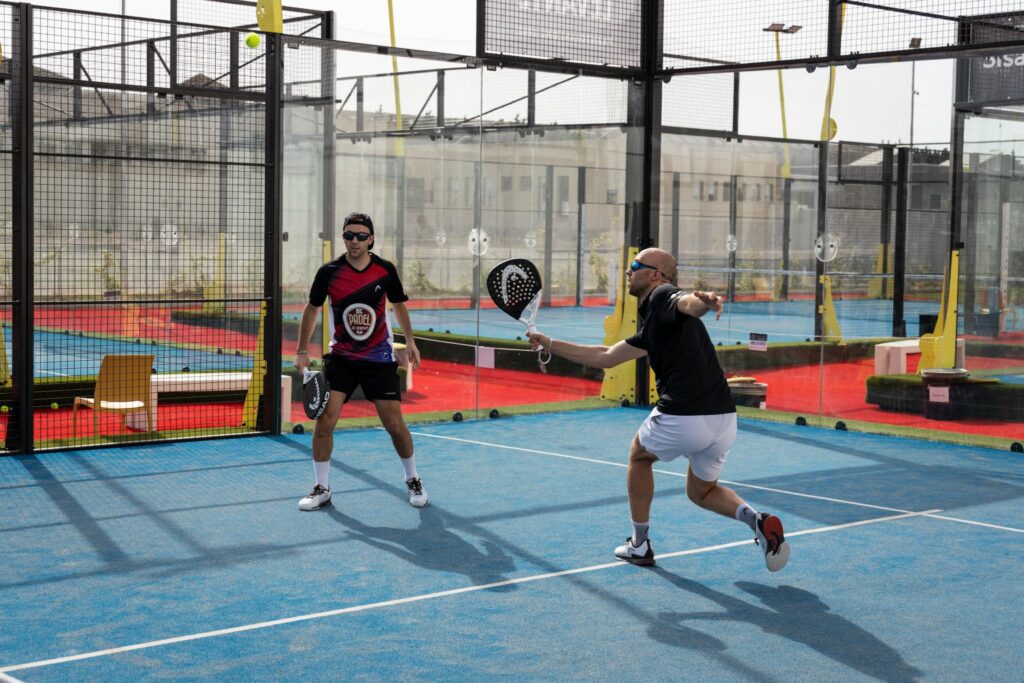 I think Thomas should put into practice everything he learned in Spain, both technical and tactical advice. Physically it can be seen that he is in great shape, with his 1m90, it is difficult for his rivals to lob him but in my opinion I would say that he still lacks a little more solidity in defense. Go get those very low balls which can annoy him at times but as I told you, he is very tall and that can also bother him in the defensive field.
"The French less professional than the Spaniards"
We discussed with him what the French still lack to progress and see their level explode.
"I think that in France we can say that the players are less professional than in Spain, that is to say that for many more, they neglect the physical and nutritional part.
Concerning the physical part, in Spain, most players train several times a day by carrying out up to three cycles mixing physical and padel over the whole day. For example, this is what Ben Tison is currently doing.
A lot of people think that the physical part is only important to win a match but for a competition like today winning a match is good but don't stop there and if the players qualify for a second turn, they will have to go back to war a few hours later. Physical preparation helps with this. It's not just a question of knowing how to spike hard, but knowing how to endure and be consistent in the effort.
If you don't have the physicality in this discipline, you quickly lose your balance and now it's not enough to have a good wrist stroke as before, in the time of a certain Cristian Gutierrez. the padel has changed a lot and today we find more and more athletic players such as Juan Lebron, Alejandro Galan or Franco Stupaczuk.
"Coming from tennis is a major asset to become good at padel"
"I've coached a number of players and 70% of them came from before. I can confirm to you that they very quickly became good players of padel. Admittedly, they had to learn a whole new way of playing, but by adapting as closely as possible to the characteristics of a player of padel.
First of all I asked them to be patient because it is essential if you want to progress in this sport. Then a very important point if you want to be able to start having fun is to be excellent in defense, to succeed in delivering as many balls as possible to annoy your rivals. It is only after having worked on these two points that one begins to learn key moves such as the bandeja, vibora or the lob.
Once these basics are well integrated after a year, I ask them to put into practice everything they have learned in tennis such as the volley or the smash for example..
Install a Routine
It is essential for players who want to progress to establish routines during their training.
Players definitely need to incorporate more physics into their day and combine that with their sessions padel. In Spain many competitors mix the physique and the padel morning and afternoon.
More and more French players are calling on physical trainers in addition to their personal coach and this is a very good thing for me. Besides, I am at their entire disposal so that we can work together.

Fan of padel and of Spanish origin, the padel runs through my veins. Very happy to share with you my passion through the world reference of padel : Padel Magazine.