Padel First, the club of Geneva, was the first Swiss club to embark on the National Padel Cup adventure with a very "caliente" stage. Back on this club strong in ambition.
[src googlemap = ""Width =" 150 ″ height = "150 ″]
A big stage of the National Padel Cup
The stage of the National Padel Cup was thus played at Padel First, in the premises of the Country Club of Geneva with its 2 indoor paddle tennis. The 2 grounds of the new Vernier padel club were not yet fully ready.
"The tournament went really well, the atmosphere was good, the people had fun and we saw good matches, and a lot of great tie-breaks, revealing intensity matches."Explains Aurélien Clergue, the frenchy exile in Switzerland.
Swiss champions Pipo Conde and Angel Ingles, one of the best Swiss pairs, were eagerly awaited for this stage. Eventually, they decided not to play together, which would blur the cards.
Angel Ingles also won the men's tournament with Alain Ntamag, a growing tennis player. padeldazzling istic. The unfortunate finalists among the men: Aurélien Clergue and Jordan Kilian.
The mixed was very hooked. Paola de Angelis / Aurélien Clergue beat Sylviane Jordan and Federico Conde.
Padel First continues its development
Created in 2013 by 2 Associates, Enrique Jiménez and Justine Melero Rauscher have finally realized their dream: Build padel clubs.
It must be said that for Justine, it is a story around the padel that has its roots in his linguistic holidays in Spain. She will also realize to validate the end of her studies at the Hotel School of Lausanne, a file on "the introduction of padel in Switzerland". She will also marry a Spanish. The roads seemed to lead straight to the padel adventure.
Enrique Jiménez is the first to launch a padel company 100% Swiss: Padel First. His adventure begins in 2012 at the Geneva Country Club, before being joined by Justine. This adventurer has seen the country, especially in the context of its humanitarian missions as financial manager, HR or administrator for MSF (Médecins Sans Frontières).
Today, Padel First is 500 padel players.
Padel First hopes to be able to offer other padel pitches soon at the Geneva Country Club.
By then, padel players could try out at the Vernier Tennis Club with 2 extra padel courts.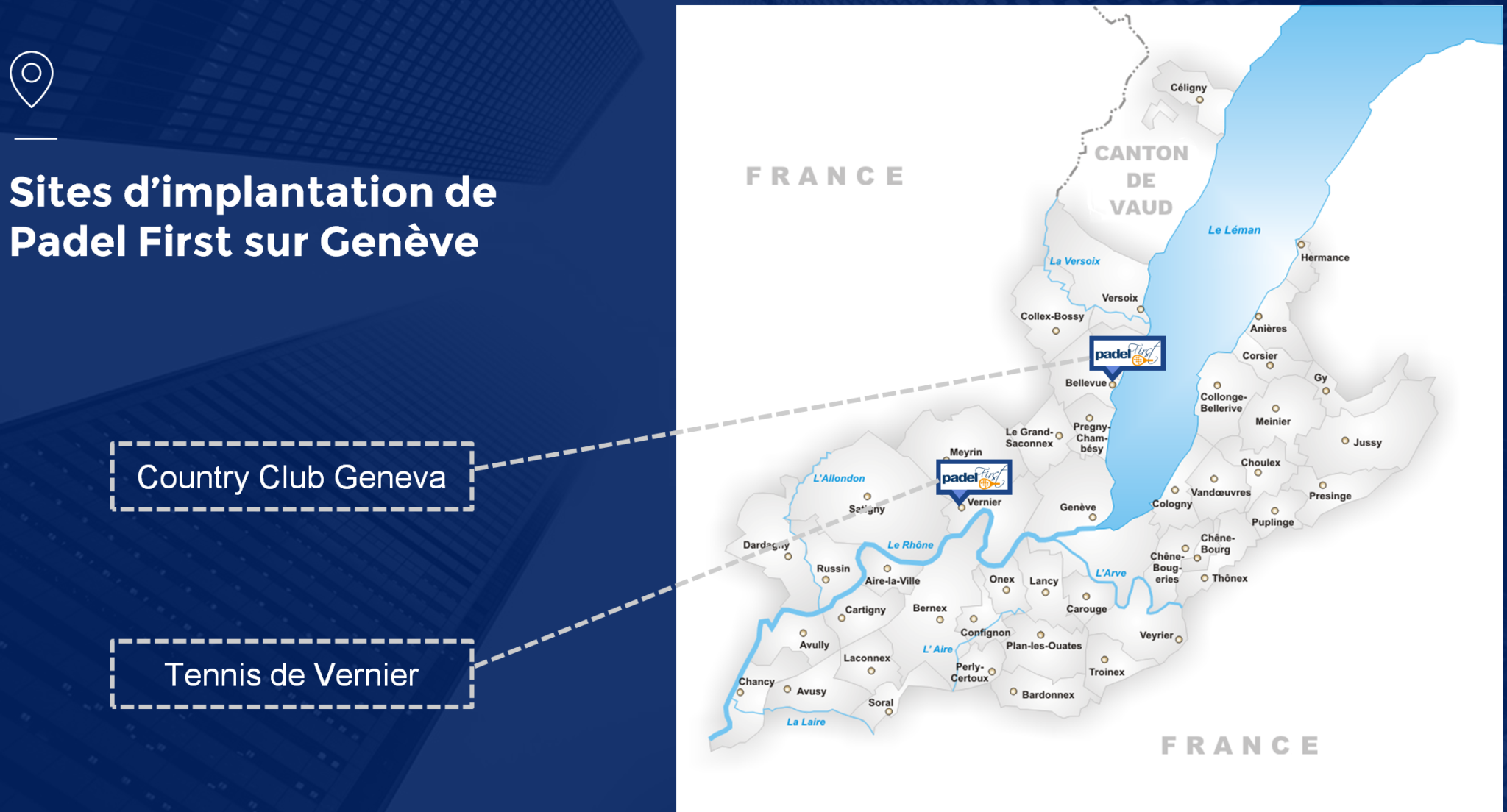 To see more photos:
https://www.facebook.com/nationalpadelcup/photos/?tab=album&album_id=1756452127950850

Franck Binisti discovers the padel at the Pyramid Club in 2009 in the Paris region. Since then padel is part of his life. You often see him touring France by going to cover the big French paddle events.