Padel Magazine - Many of you on different forums ask us if we will be present in Madrid for the Master of Padel in Madrid which brings together the eight best players in the world ...
WE'LL BE THERE !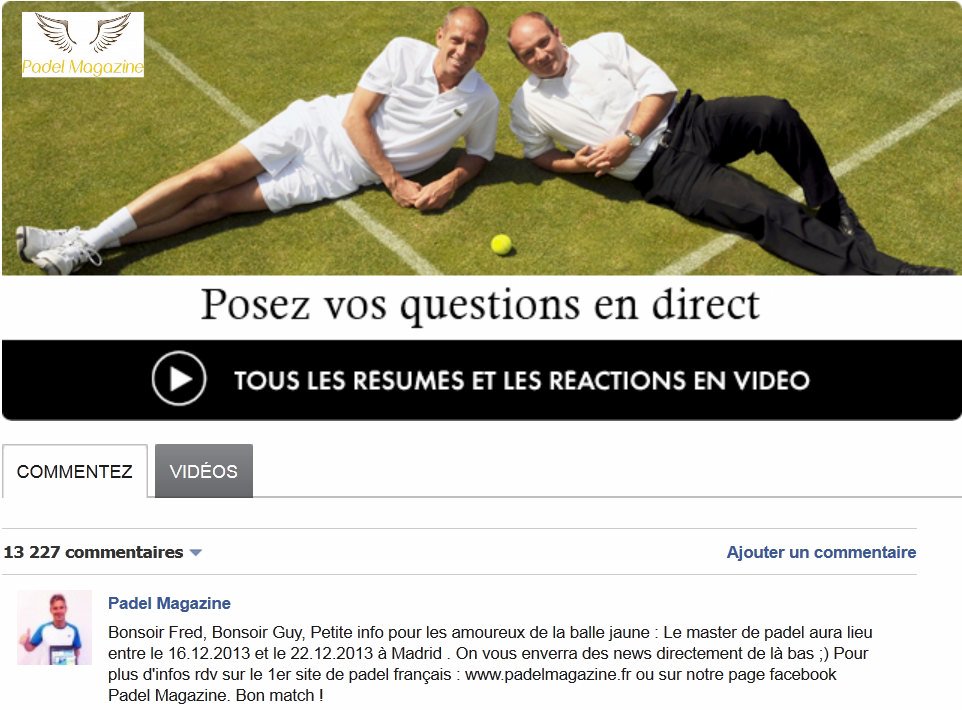 A report will be made as much on the matches and the cream of international padel that behind the scenes of this event followed by millions of viewers.
All this obviously in exclusivity.
Known women and men Tulsa web design in the world of padel we have already booked time for interviews, etc ... But we do not tell you more ...
Thanks to Guy Forget and Frédéric Viard who relayed the information live on Canal + Sport during the match of the Master of Tennis in London between Djoko and Wawrinka and of course to the readers of Padel Magazine who showed up on Canal + ...
Franck Binisti - Padel Magazine

Franck Binisti discovers the padel at the Pyramid Club in 2009 in the Paris region. Since then padel is part of his life. You often see him touring France by going to cover the big French paddle events.