Like most sports, le padel has a wheelchair adapted version which allows people with disabilities to practice this sport.
Who is he talking to ?
Are authorized to practice this sport the people with a handicap such as neurological diseases, lesions of the spinal cord, amputees of a limb (minimum total removal of the first toe), people having undergone a prosthesis of the hip and knee with quantifiable chronic sequelae (pain not being a sufficient sequel in itself) or differences in length between the two limbs of more than 6 cm.
Classification of players according to their handicap
Players are assigned a rating ranging from 1,0 to 4,0. The pair can never exceed a score of 5 points.
Player 1.0: no front, side or vertical trunk control and need to lean against the wheelchair.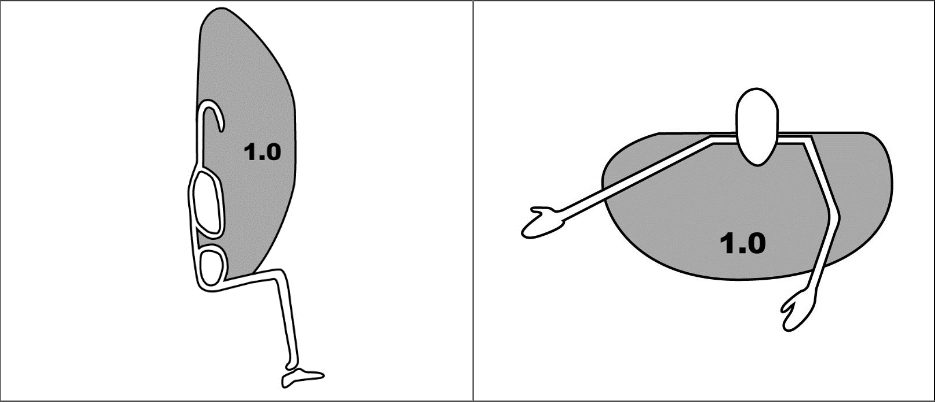 Player 2.0: trunk control with vertical and frontal limitations and no lower trunk and leg control.

Player 3.0 Control of the trunk except in the lateral plane.

Player 4.0: trunk control, with a limitation in the lateral plane.

Equipment needed
In addition to the usual equipment, players will need a wheelchair made according to the characteristics of each player (height, weight and handicap).
The rear wheels are tilted to avoid overturning as much as possible. They also have one or two additional wheels that stabilize the chair, allowing the athlete to handle it at high speed and with great safety. The wheelchair is part of the player and the latter cannot completely lose contact with it.
A different regulation
The field must have at least 2 accesses of 1,05 m and it is recommended that the doors be sliding.
In the event of repair or adjustment of the wheelchair, a maximum time of 20 minutes is allowed.
The referee is responsible for deciding whether there is a change of court, which is not mandatory.
When serving, the front wheels of the chair must be behind the line and it is not allowed to move the chair while it is being performed. The serve should always be performed below shoulder height. The player who has difficulty bouncing the ball with his hand may do so with the racquet.
The ball can bounce twice on the court, instead of once as in the case of the padel standing.
The wheelchair is considered part of the player.

Alan Bugarin is a lover of sport in general and of padel in particular. He likes to make good use of
his time, which is why you will always see him playing sports, once his working day is over like
physiotherapist.