During a live interview on the Instagram account de Padel Magazine, Rafa Mendez speaks without filter on the future of padel professional. The Andalusian gives all the elements that allow us to understand what the padel from this season. With well found metaphors, he explains the conflict with the WPT, and the new QSI/FIP circuit.
Mistakes of the WPT
Lorenzo Lecci López: You made 4 eighths of major tournaments last season, but no quarter-finals. Your matches are therefore never filmed by the WPT. Is this a problem when it comes to negotiating with sponsors?
Rafa Mendez:"Without a doubt. Of course it hurts me. When you go to speak with a sponsor, he is looking for the return on investment. When you tell him that you're on TV, you have half of your sponsorship in your pocket, and even a little more! This season, the round of XNUMX matches on center court will be broadcast, and it's a first step but there is still a lot to do. It is for the good of the player."
Lorenzo Lecci López: We are living a historic moment in the padel professional with this Galan's letter on behalf of all players, which is offensive against the WPT. How do you see the situation, are you okay with all that?
Rafa Mendez:"My opinion is that the padel experienced a big boom worldwide. the World Padel Tour did many things well, but on some they could have done more. For example, we are talking about retransmissions. Broadly speaking, what has been missing is attention to the player, and make it feel more professional."
"Now there are new offers. Before we thought that there were only losses and that we could not improve the conditions, but now that there are more cards on the table, we try to match the proposals. Why weren't our conditions improved before other people arrived? The WPT is lining up now, but it's not happening among the players. I ask you something and you tell me I don't deserve it. I go to someone else who gives it to me, and when I come back you tell me you can give it to me. Why didn't you give it to me before?"
"Now a big company is coming, and for example all draw matches will be broadcast on a good TV channel players will become associates… many, many things that are great for players."
"It's like with your girlfriend. If you treat her well she stays with you, but otherwise she leaves. With this new tournament, all previas and previas players will come and play the tournament on site in a big event. Like in tennis."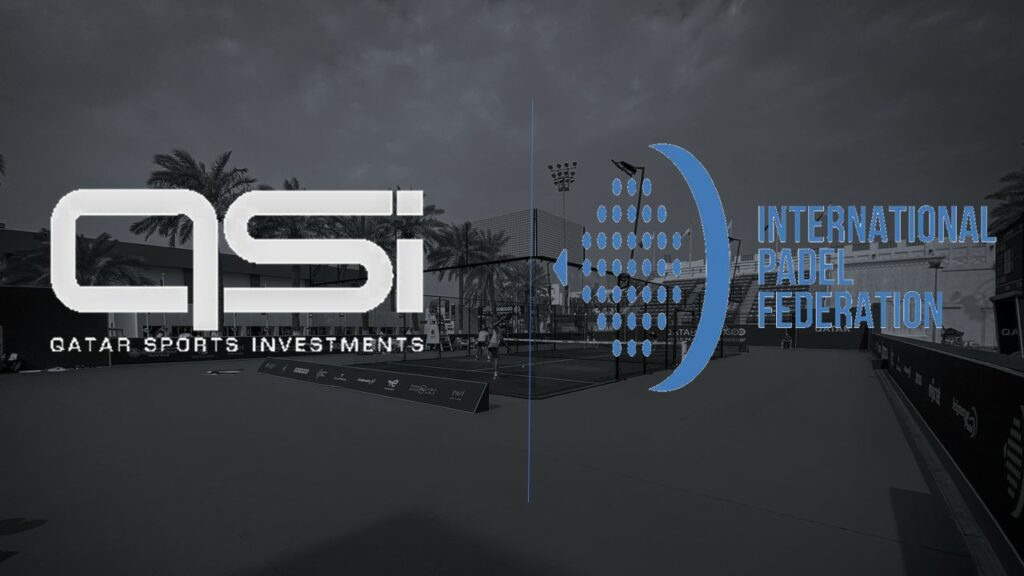 …from 2022?
Lorenzo Lecci López: Is it a proposal for 2024, or something that could start as early as 2022?
Rafa Mendez:"Officially, it will start in 2024. The idea for 2022 and 2023 is to do some tournaments on the dates when there is no WPT. At the moment we have the contract until December 2023, so it will just be tournaments like the worlds."
Lorenzo Lecci López: Would players beyond the TOP 20 enter these competitions?
Rafa Mendez:"The paintings will be much bigger. At the WPT the Opens there are 24 pairs, and the Masters 28. On this new circuit, the TOP 80 will enter the table."
Lorenzo Lecci López: The WPT has published an "information letter to players" to explain that they cannot play another circuit.
Rafa Mendez:"What you say is true. But what I think is that the top 20 players are going to play these tournaments. If there are economic sanctions, the new Qatari circuit will take care of them.
More credibility with the FIP
Lorenzo Lecci López: On this circuit, there could be several tournaments at the same time. It's an opportunity for players like you to get to the finals.
Rafa Mendez:"It's a great opportunity. We will choose the tournament that suits us best. If there are several tournaments, these are opportunities to reach final rounds. There will be several type 3 tournaments, which would correspond to WPT Challengers, and the prize money would be higher than that of the current WPT Masters. Players like me will have the opportunity to earn more money, and we will be able to professionalize more and raise our level.
Lorenzo Lecci López: Is it a real asset for the QSI circuit to have the support of the FIP?
Rafa Mendez:"Yes without a doubt. This gives more credibility and security. The FIP is very happy with the proposal from Qatar, and it is vital that the two move forward together.
Lorenzo Lecci López: On this tour, is the women's circuit included?
Rafa Mendez:"The girls did very well. If among the boys it's true that the players are a little divided because of bad interpretations of certain information, this is not the case among the girls. They are negotiating, and they will choose the offer that is best for them. For the good of padel, I think women and men should continue together."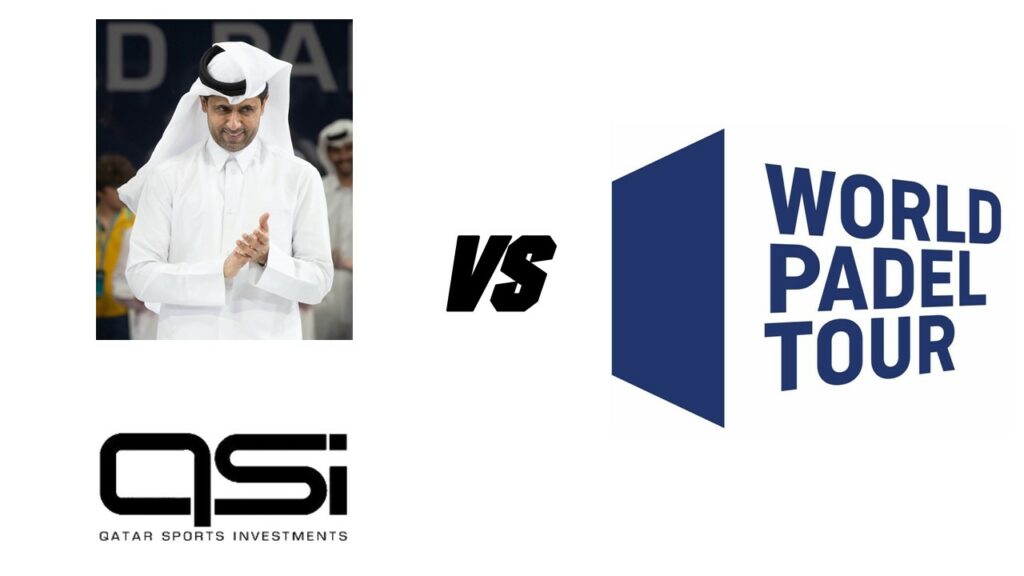 Other alternatives to the WPT
Lorenzo Lecci López: What do you think of the Next Gen offer?
Rafa Mendez:"She is excellent but she cannot be viable over time. They want to pay the charges of all the players since the previa with remuneration, in addition. It doesn't exist anywhere. If that happens that would be great, but I don't think it could do it. The two best options are the Qatari circuit and the WPT, but the WPT matched it too late."
Lorenzo Lecci López: What do you think of the offer from Lisandro Borges and his Players Padel Tower ?
Rafa Mendez: "Lisandro is very motivated, but there have been a few situations where the players have gradually lost faith in his circuit."

Lorenzo Lecci López: To be exhaustive, what do you think of the only alternative that already exists, the APT Padel Tower ?
Rafa Mendez: "If the Qatari circuit finally comes out, the other circuits will no longer be viable. We would be free, but if there are 25/30 tournaments, freedom is very limited. The APT Padel Tour is doing great things, but if the best players don't go to this tour in the next 3 or 4 years, it will be impossible to continue. Or maybe it can grow with foreign players, but I don't think it can reach a sufficient level in the final rounds. The idea for them was to have the best players when the contracts ended. They may have players who are nearing the end of their careers.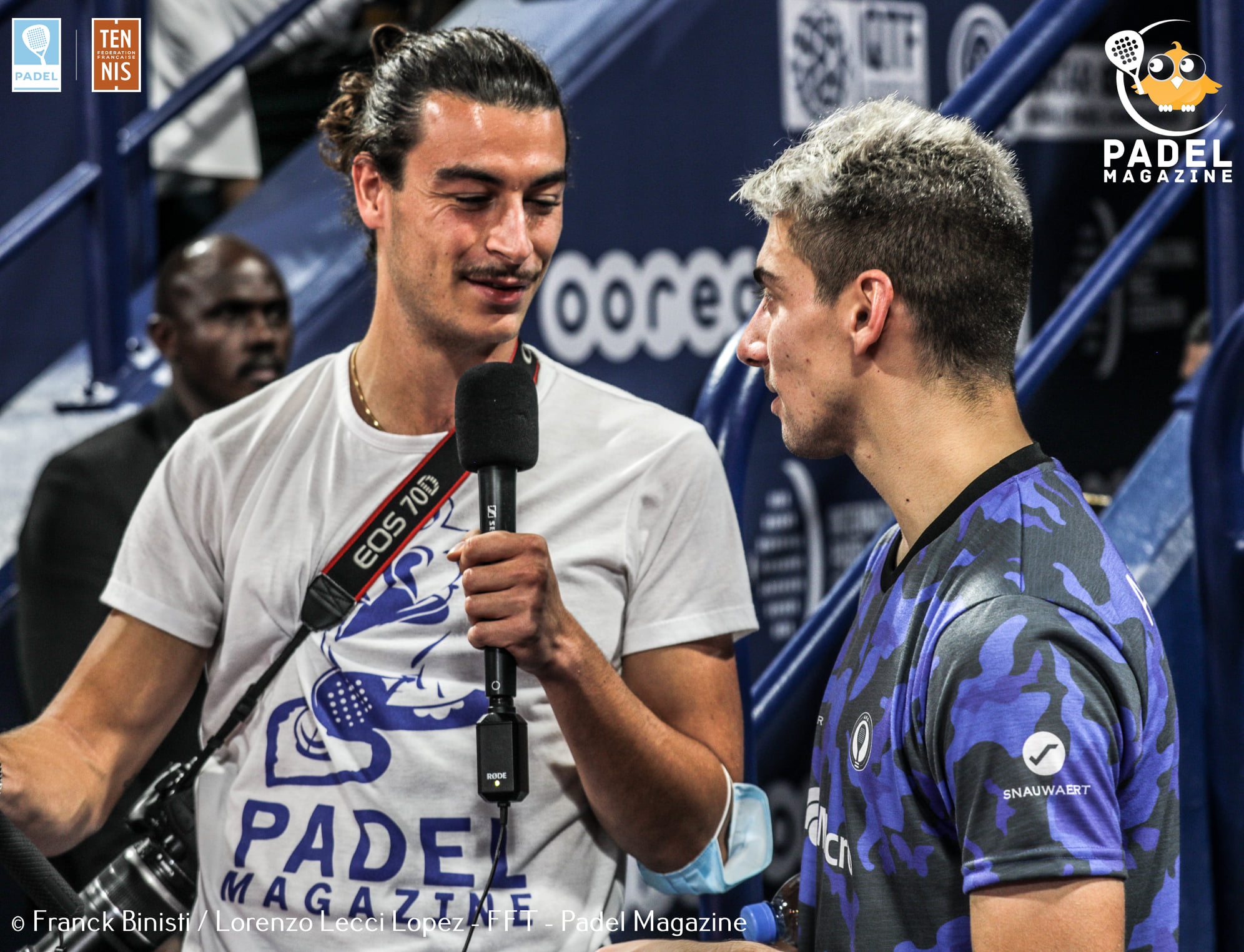 From his names, we can guess his Spanish and Italian origins. Lorenzo is a multilingual passionate about sports: journalism by vocation and events by worship are his two legs. He is the international gentleman of Padel Magazine. You will often see it on the various international competitions, but also on the major French events. @eyeofpadel on Instagram to see his best photos of padel !