This weekend, was held the 1st edition of the finals of the regional interclub championships of padel for the league of Brittany. For 2 days, the competing teams were able to proudly defend their colors on the slopes of the Garden of Rennes (35), in a fun and friendly atmosphere.
At the Ladies Regional 1
It was the host team that took first place by establishing themselves as bosses on familiar ground. A very good second place was awarded to the VMTC Tennis club.
Among the Gentlemen Regional 1
As for the men, it's a great success for Garden Rennes, which alone takes the first two places on the podium.
Indeed, the two teams won at home, thus allowing team 1 to represent the Breton colors during the National 2 championships in the fall of 2022.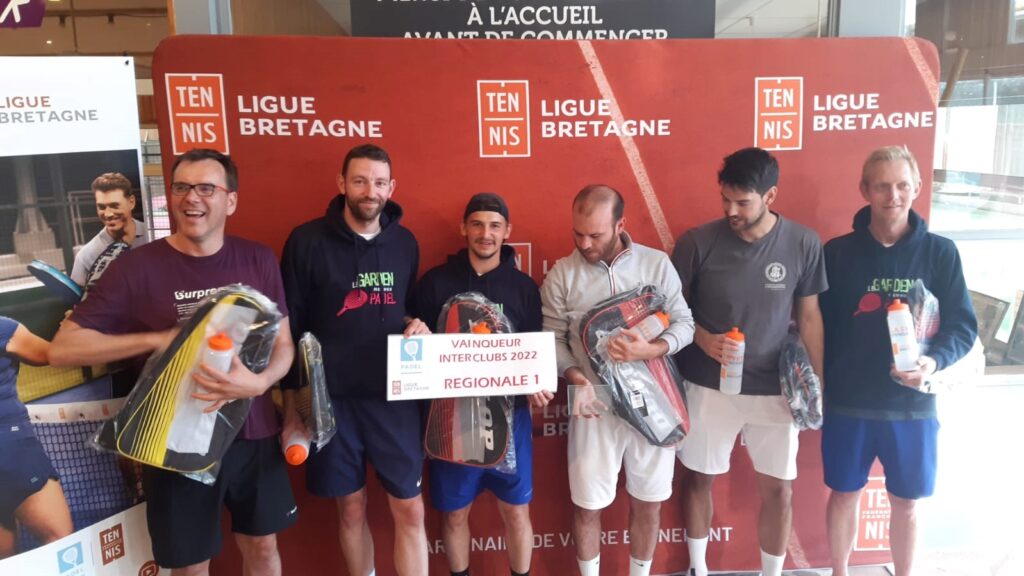 Among the Gentlemen Regional 2
Definitely the city of Rennes is in the spotlight and seems to become THE city of padel in Brittany. This time it was not Garden Rennes who took first place but the club of Padel Rennes followed byATP Le Trez-Hir located in Plougonvelin.
Thanks to its victory, the Rennes team will move up to Regional 1 next season.
Congratulations to all the teams who participated in this great championship.

Fan of padel and of Spanish origin, the padel runs through my veins. Very happy to share with you my passion through the world reference of padel : Padel Magazine.