Sun, sea and proximity to Spain, all the ingredients are there to make padel the flagship discipline in the Hérault department.
And it seems that the mayonnaise is taking well because we are seeing an incredible evolution in the number of licensees, like here at the Sète club.
More than 400 licensees in mid-June
In the midst of the Covid -19 pandemic for its first season in 2020, the Sète Padel ahead Club already had a hundred licensees. A year later, this number rose to 233, including 27 young people, to almost double by mid-2022. In fact, in mid-June the club had already recorded 400 registered players, including 67 young people. Not to mention the many licensed subscribers in neighboring tennis clubs who cannot have 2 licenses!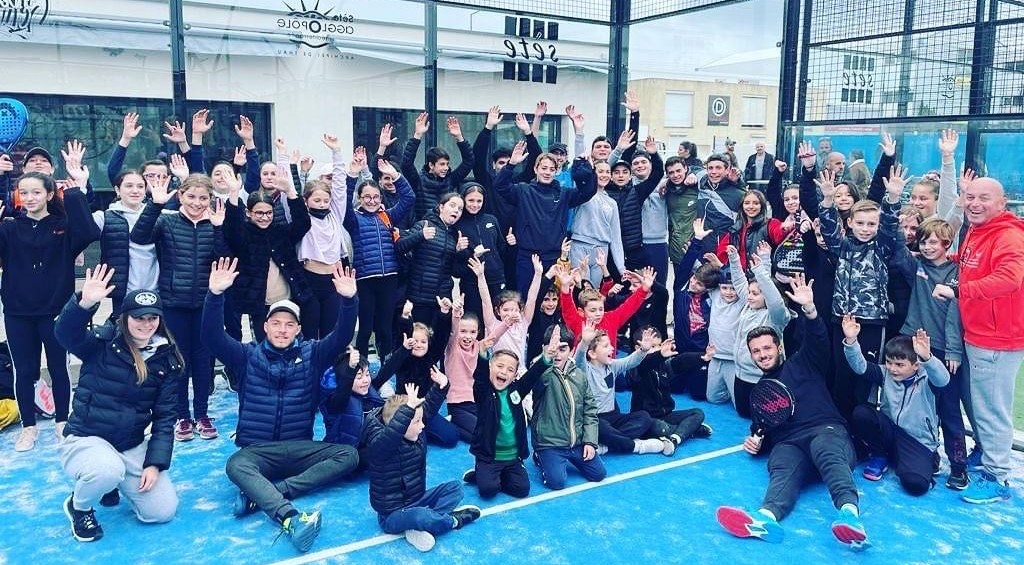 A growing club
The club, managed by Fabien Dugrip, Simon Roques and Guillaume Larya started with 4 very beautiful pitches the first two seasons to continue the adventure with two additional tracks. Many activities are offered for all levels. Of the Padelade (friendly tournament, teams drawn) at the P1000, the club organizes more than 70 tournaments each year to meet the expectations of "padellocal eros.
Another positive point, a large female community is becoming more and more present on the 20×10.
The club has 7 men's teams among its members, including one in National 1 and two women's teams as well as several players from the Top 100.
Very nice meetings are coming very soon like the Regional Championship of Occitanie in a few days. Then will come a P1000 Ladies in July with in particular the weekend dedicated entirely to women including various activities. In August the Sète Padel Club will also organize a magnificent evening with a P1000 Men. The club wishes to develop the tournament aspect even more, especially among young people with the creation of a school dedicated to competition from the start of the next school year which will be managed with a master hand by two teachers as well as two TFP trainees.
The Sétoise enclosure can also boast of welcoming within it Celia Talano a very talented young player called up to the French junior team.
An excellent understanding reigns between the club and the other leisure associations in the city. Indeed, athletes from other structures (Volleyball players, Footballers, Polo players, Rugby players, etc.) come to have fun with the palate as soon as their season is over. It also enjoys the support of the Municipality and several local businesses that regularly organize tournaments.
Partnerships with various schools (from primary to XNUMXth grade), participation in multi-sport courses in the city and the outdoor center are created in order to promote the padel to a wider audience.



Fan of padel and of Spanish origin, the padel runs through my veins. Very happy to share with you my passion through the world reference of padel : Padel Magazine.