Le padel continues to grow and expand globally, and the United States is no exception. In Florida, not in Miami, but on the coasts of the Gulf of Mexico, north of Tampa, a new sports complex has emerged under the leadership of Pascal Collard, a Belgian well established in the United States.
SVB: the culmination of 30 years of work
With his experience of several years in Europe, this former coach and director of the Saddlebrook Tennis Resort imagined and brought out of the ground the "Sarah Vande Berg Tennis & Wellness Center" or SVB.
Located at Zephyrhills, 30 km north of Tampa, this club represents a collaboration between private partners and this rapidly developing city of Pasco County.
As Pascal Collard says: "SVB is the dream and the culmination of 30 years of work and experience in the service of this magical and unique place. "
Baptized in tribute to a young sportswoman from the city, who died prematurely, this ambitious project displays no less than 11 tennis courts (on 3 different surfaces), 8 courts of pickleball, a restaurant, a pro shop, a fitness room, a massage area as well as a whole range of complementary activities such as yoga, cryotherapy, halotherapy and sports psychology!

It is within this framework and with the support of Pierre Haegeli, a Frenchman who came to settle in the region and in love with padel The Center 4 tracks of padel were integrated into the project with the aim of promoting this rapidly expanding sport at national and international level.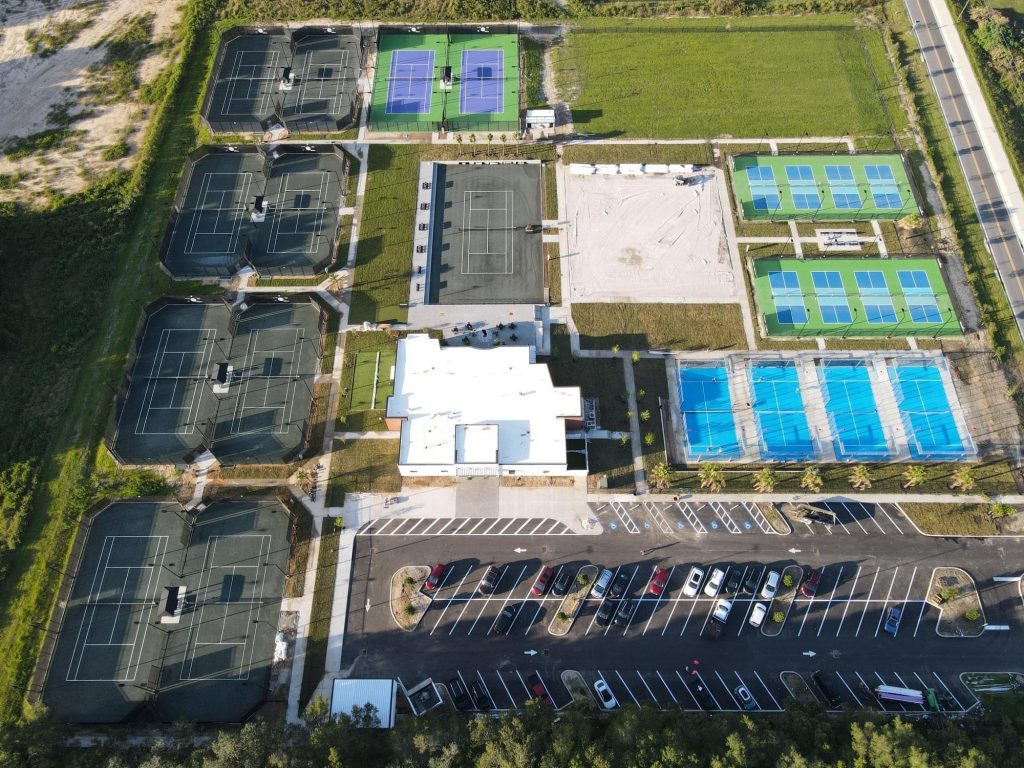 Build a family of padel
« Having experienced the boom in padel in my club in Belgium a few years ago, I am convinced that a potential similar exists in the United States for the development and practice of padel. Americans are very fond of sports and le padel has all the necessary arguments to convince them, just as it has already convinced a growing number of Europeans. It is enough to create the offer which will allow them to discover it and to practice it at the amateur level as well as at the professional level. Florida's climate, making it possible to play outdoors all year round, further increases the potential for development. » comments Pierre Haegeli.
The association with All Racquet Sports and Play Padel USA for the construction of the 4 outdoor courts of Padel, and a collaboration with the famous Marcos Del Pilar made it possible to set up a first development program for padel in the club through certification sessions Padel-U (Adidas Padel) for the training of 12 new internal and external coaches.
"At SVB, we are completely customer-oriented and 100% focused on creating unforgettable memories. Our goal is to build a family of padel, where everyone will feel welcome and be part of a creative culture full of new emotions. We will implement a world class program with proven strategies to deliver the best experience of padel in the world. Internships, leagues, Master Classes, events, tournaments, academy of padel and more to come for all skill levels and ages. Get ready to experience something so special that you won't be the same anymore. Le padel is there for you, your family and all of your friends. Join us now! Let's ride together on the wave of padel ! » invites you the enthusiastic Marcos Del Pilar.
Everything for the development of padel
A first academy of padel was also founded, benefiting from the structures of the tennis academy already in place. She trains a young full-time player with the participation of the Team Padel USA, based in Texas.
A first tournament organized in December 2020 was a huge success, bringing together players from Miami, Texas and Mexico. Everyone has already appreciated both the professionalism of the organization and the quality of the services offered on site.
Tampa International Airport is 45 minutes from the club, and serves both Europe and South America. In an area where the climate allows you to play all year round, the goal is to become a club of padel essential recognized nationally and internationally, and to offer in addition to an exceptional setting and a wide range of sporting and extra-sporting services, the possibility of taking advantage of all the tourist attractions of the region accessible to a few hours by car (beaches, alligator parks, Disney World, Cape Canaveral, Crystal River Blue Springs, and the must-see Miami).
A desire to open up to the world
One of the objectives is also to now offer partnerships / twinnings with European clubs and federations (France, Belgium, Sweden, etc.) of padel in order to allow players to come and play in good conditions in the United States, especially during winter periods in Europe and to decentralize certain events, tournaments or events to an attractive foreign destination.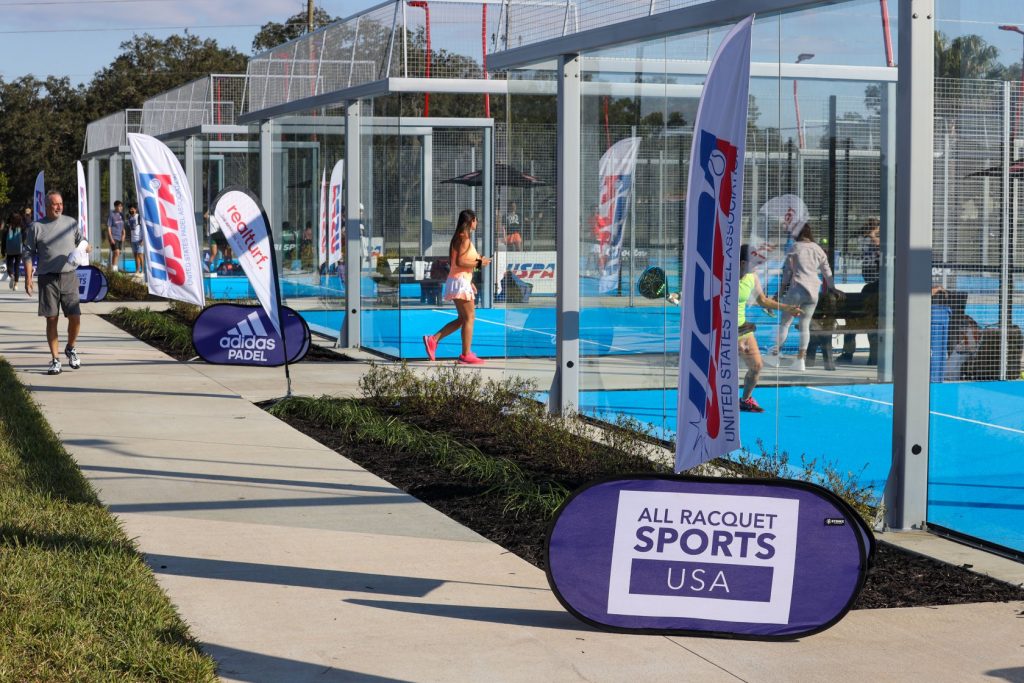 Already classified in the top 10 of the most beautiful padel to the world of padelAddict, the SVB is looking forward to seeing professional and amateur players from all over the world come to fight on its grounds and welcome juniors wishing to train full-time in its academy of Padel.
Pascal Collard: "Now that SVB is here I want to create a unique learning experience for each player, always in a good mood and with my attention to detail. "
Contact
More information on the SVB website: https://svbtenniscenter.com
For any request for information, partnership or organization of events around the Padel with the SVB you can contact Pierre Haegeli: pierre.haegeli@svbtenniscenter.com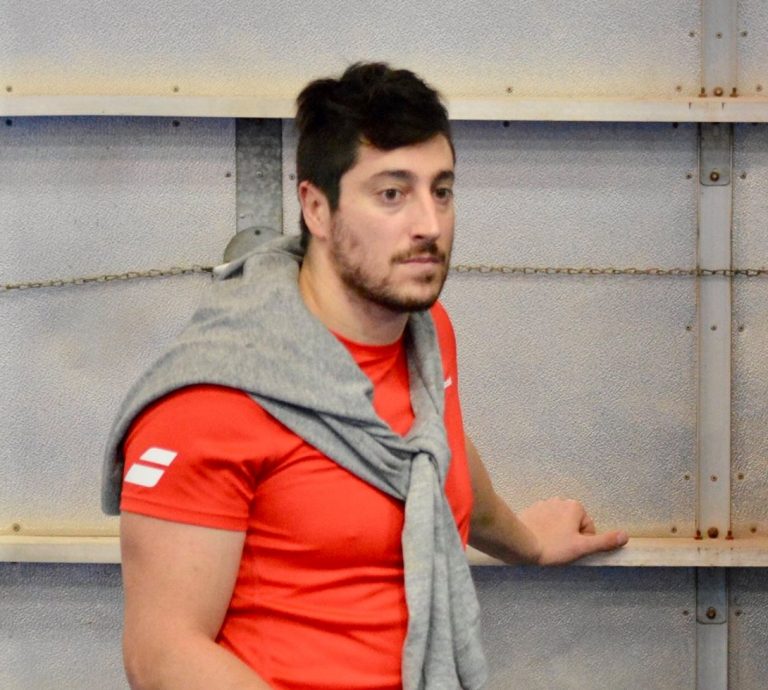 Xan is a fan of padel. But also rugby! And his posts are just as punchy. Physical trainer of several padel, he unearths atypical posts or deals with topical subjects. It also gives you some tips to develop your physique for the padel. Clearly, he imposes his offensive style as on the field of padel !