The mirada or the gaze is part of the actions of our body which leads to a good or bad game in chained form. Let us take a look at the importance of the "mirada".
Looking at the photos of professional players, you can see the importance of looking at the ball. If you take padel or tennis lessons, you will often hear your instructor say "watch the ball". If you don't really know why, here are some answers.
Staring at the ball does several things. The first is center the ball correctly when hitting your pala and thus find the "punto dulce", this part supposed to be the most effective of your racket.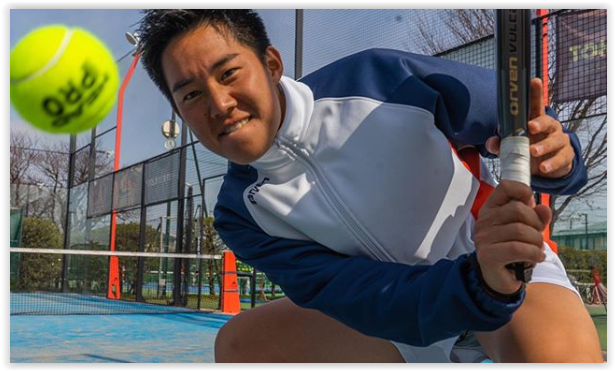 Then, the look influences the move you are going to play. A tender look will not have the same effect as an aggressive look. So, my advice, if you are defending, try to open your eyes wide, and if you attack, adopt a "nervous", aggressive air, a lion air which leaves its claws.
Finally there is the gaze between you and the other actors on the ground. Watching the opponents at the end of a point can say a lot about your intentions (don't be provocative), and thus allow them to be To put under pressure to the next point.
Watching your partner is also very important. It is not necessary to speak between all the points, sometimes a look is enough to motivate or reassure.
The mirada is part of the padel game. We don't necessarily learn it, but it is one of the weapons that will help us progress. 😉

Julien Bondia is a padel teacher in Tenerife. He is the founder of AvantagePadel.net, a software very appreciated by clubs and padel players. Columnist and advisor, he helps you play better through his many padel tutorials.