Easy to access, able to attract an audience seeking above all leisure and conviviality, padel can overshadow his big brother tennis. In one post published on the social network LinkedIn taken over by the site Padel Addict former player turned coach Martín Echegaray openly asked the question to his followers.
Overwhelming affirmation
Very surprisingly, the coach of the former world number 1 Juan Martín Díaz and Paquito Navarro, ex-world number 3, answers in the affirmative. "The question is clear and if we were to deal with it with a closed answer (yes or no), in my opinion, the answer would then be clearly yes". A reflection developed since his years as a player: "Throughout my life, I have heard this question many times, although it was actually a damning statement: the padel IS a sport for frustrated tennis players. Once, a reporter even asked me the question. Sorry for my fellow players of padel, the truth is I agree. Even more: I am a case-witness ".
Martín Echegaray is not satisfied with an abrupt answer and develops his analysis which will not fail to make the padelistas. He even submits a other question : "Would it be so bad for a sport to be a sort of 'deposit' for frustrated athletes? To tell the truth, it is not only in the padel only frustrated tennis players like me but a whole bunch of people who have not achieved (or maybe yes) what they wanted in another sport ".
welcome to padel !
Finally, the heterogeneity of the practitioners makes the strength of padel : "I think it's a great advantage to be a physical activity where people from so many different backgrounds find their moment of glory, of fun or whatever", he notes. "It is true that the padel has some advantages compared to the ease of its practice, which can lead many people to prefer it to tennis ".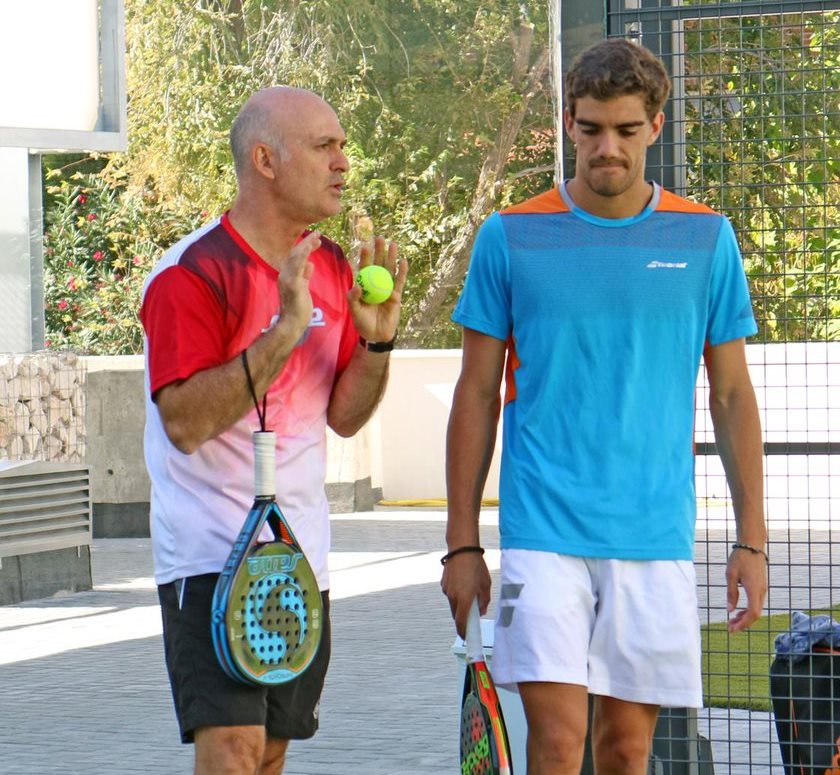 So : padel or tennis? "Both or, maybe, it depends. (…). welcome to padel to anyone who wants to have fun. There is no need for any special skills but if you do, it will definitely help you. And if you bring any particular frustrations with you, this sport will accept them. In the worst case, they will not increase. If you ever get frustrated with the padel, you will become a case study and I recommend that you have yourself reviewed by a professional ".
Whether we agree or not with this position, this question has the merit of asking about the reasons that push to practice padel rather than tennis. Given the enthusiasm aroused by padel all over the world, maybe in some time the direction of the question will be reversed ...