Benjamin Tison and Adrien Maigret showed seriousness against Maxime Forcin and Maxime Joris, two robust opponents. Benjamin says he was impressed by the level of play of their opponents, which he considers excellent. "With Adrien, we evolved quickly on the court, winning a great victory in two sets, supported by a superb attitude and a common goal: to become champions of France. We only have four sets left to win to get there. »
Adrien mentions having often faced Maxime Forcin, suffering two consecutive defeats, but the addition of Benjamin as a partner "changes the situation". As for Maxime Joris, his intensive training at the Big Jet Academy allowed him to make enormous progress in just a few months.
Faced with two defensive opponents, Benjamin and Adrien, both very offensive players, were able to adapt to the club's difficult conditions. Benjamin adds: "In such conditions, the level is homogeneous, and this leads to very competitive matches with close scores. This is great for the development of padel ; the French level continues to improve, offering quality encounters. »
A highlight of the tournament was the spectacular return of Adrien, encouraged by his coach Johan Bergeron, despite his conviction that he had missed his shot. Benjamin, left alone on the field, fought courageously before losing on this point.
Concerning the semi-final against Bastien Blanqué and Thomas Leygue, the boys are impatient. "We are delighted to play this semi-final against Bastien and Thomas, the favorites and current champions of France. We must surpass all our opponents to achieve our goal. If we are not motivated for this type of match, we might as well stop. padel right away ! »
Finally, Benjamin expresses his gratitude to his coach Johan, admitting that it is not easy to coach him: "I am a headache. He will be by our side, living this beautiful story with us. »
To follow the tournament, it's happening here:
2023 French Championships: live, programming, tables, results… | Padel Magazine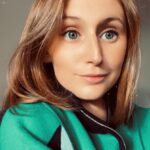 Passionate about Padel since 2018 with numerous experiences in communication and content creation, I want to share my passion with you through my writings.