Under the aegis of La Ligue de Tennis Martiniquaise, the development of padel led by Lionel Grangenois and his team materializes through the organization of an ambitious tournament.
This is the first tournament of padel outdoor organized by the Martinican tennis league in its brand new center.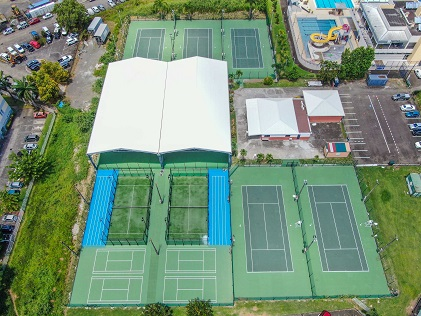 On the program: two days of matches, bringing together between 14 and 18 teams, a women's draw (P100), a men's draw (P500) and the presence of several nationalities and regions of France which will be represented (Argentina, Spanish, of course French, etc. ..) within a particularly high table. Martinique has a circuit of tournaments of padel with a clear ambition: offer aficionados 2 tournaments per month. The construction of new runways is already scheduled before the end of 2022.
It is therefore a new project which consolidates the development that the padel Martinican at the start of 2022 and which only bodes well for the future!

Passionate about football, I discovered the padel in 2019. Since then, it's been crazy love with this sport to the point of abandoning my favorite sport.