Padel Buzz – Non ce n'est pas un poisson d'Avril anticipé, mais bien l'affiche d'un tournoi de padel à jouer pendant la période de Paques dans la région d'Almeria. Y a t il un graphiste dans la salle?"

This is the poster that is debated in Spain about a padel tournament where we see Cristiano Ronaldo and Christ used in a rather clumsy way.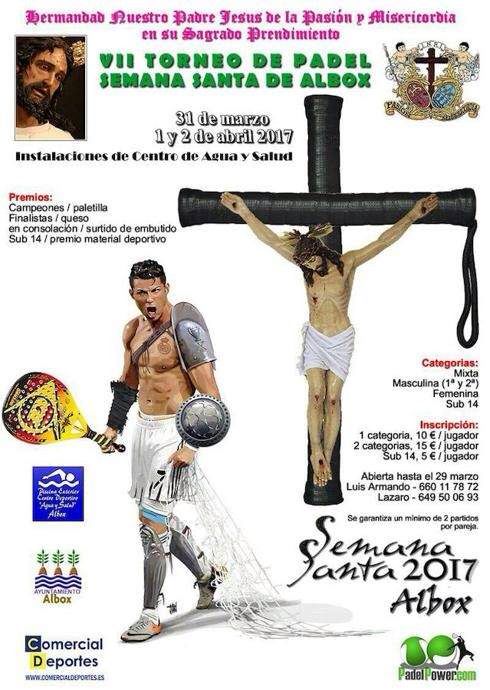 Jean-Marc Herard is the chronicler Padel International magazine. The Barcelona player offers us a more international vision of padel with in particular his column Padel Buzz. JMH is the scanner of the world padel.