Paquito Navarro and Martin Di Nenno came close to elimination on Friday as midnight approached, before rising from their ashes on Saturday at 0:45 a.m. The second best pair in the world qualified for the semi-finals of the WPT in Toulouse, after 2 h 38 of a match with rebounds and suspense, won 4/6 7/5 6/4 against Alejandro Ruiz and Momo Gonzalez.
Outstanding Ale Ruiz, Imperial Momo Gonzalez
We can really say that the favorites came back from hell in this game. As a symbol, it had started with a white break lost by Paquito, anything but incisive during the first two sets. Conversely, the Spaniards clearly dominated the debates, thanks to an exceptional Ale Ruiz in defense and especially to an imperial Momo Gonzalez in attack. For more than an hour and a half, the 21-year-old constantly martyred in the backhand diagonal a Paquito who only jumps from 4 meters would have allowed to defend the smashes of a rare violence of a Momo in full confidence .
The machine jammed
While Navarro/Di Nenno's body language betrayed anything but confidence, Ale and Momo served for the match at 6/4, 5/4. And suddenly, in the space of two points, their jab machine jammed. A punto de oro almost sent them to the half, but Di Nenno and Navarro defended like devils, before a bandeja de Gonzalez fails in the grid. And at 5-5, confidence began to change sides: against the run of play, Paquito and Martin offered themselves a 3e set.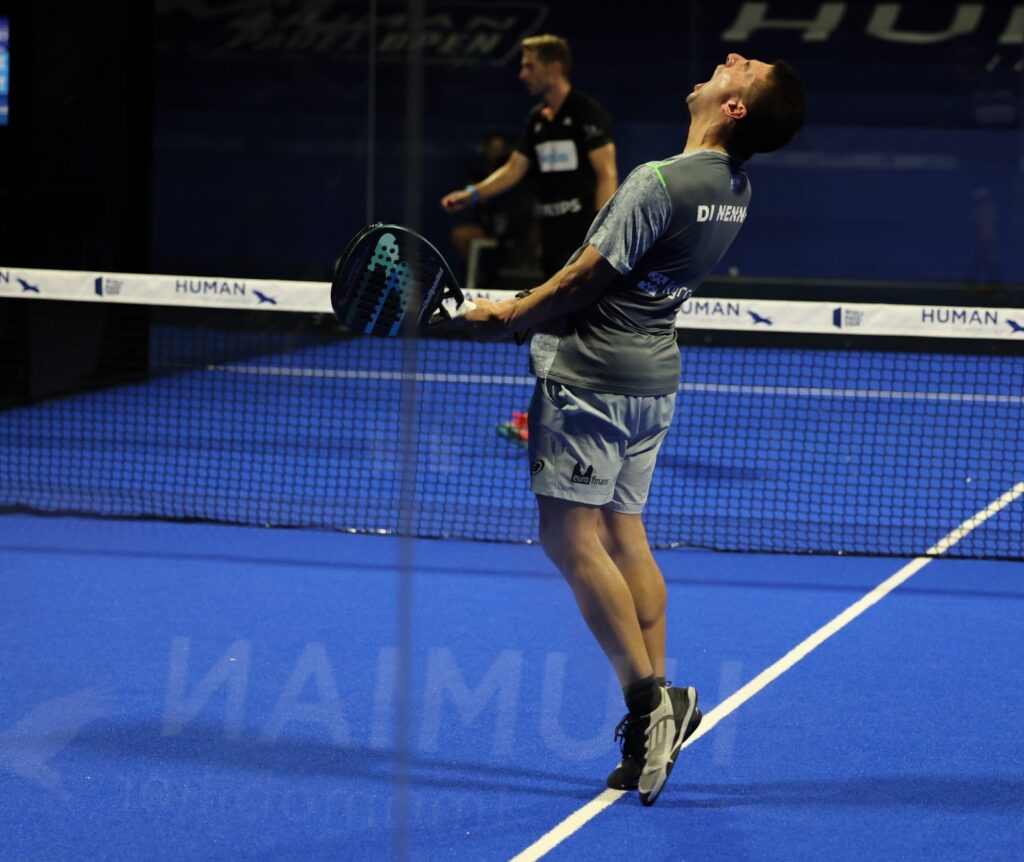 Around midnight, a completely different match started at the Palais des Sports in Toulouse. We thought it would go to the tie-break, but a first break in this round allowed the seeded 2 to enforce the hierarchy. This missed match point will haunt the night of the Spaniards, that's for sure!
As for the Hispano-Argentinian pair, they will find this Saturday in the half the other qualifiers at the bottom of the table, Lima and Stupa, who beat Tello / Chingotto.
After 40 years of tennis, Jérôme falls into the pot of padel in 2018. Since then, he thinks about it every morning while shaving… but never shaves pala in hand! Journalist in Alsace, he has no other ambition than to share his passion with you, whether you speak French, Italian, Spanish or English.