In this first meeting of the day, we found the tireless Paula Josemaria and Ariana Sanchez, facing the troublemakers Jessica Castello and Aranzazu Osoro. In 1h15 of play, the world number ones won in two sets 6 / 2 6 / 0.
This is a 25th consecutive victory for the world numbers one, in steamroller mode in this half against the number 6 seed. New final for Paula Josemaria and Ariana Sanchez, used to working on Sundays.
Josemaria/Sanchez, first set mastered
The world number ones wanted to finish this first set quickly, with a very early break against Aranzazu Osoro and Jessica Castello. We found Paula Josemaria very fit, metronome on the pitch and very aggressive in all phases of the game.
If Zazu Osoro and Jess Castello manage to break immediately, after a few mistakes from Ariana Sanchez, in the aerial game, we feel Jessica Castello physically affected. She gets manipulated in the 5/2 rotation.
Josemaria/Sanchez takes the first set in 50 minutes. At the change, Jessica Castello calls on the physio again to have her lower back manipulated, recalling the abandonment of Lucia Sainz the day before, facing Paula and Ari as well.
See how @PaulaJosemaria. Hazlo todo y todo bien.#WPTMenorcaOpen pic.twitter.com/zAaeMnR4em

— World Padel Tour (@WorldPadelTower) October 28, 2023
Expedited second set
The second set starts at the same pace for Paula Josemaria and Ariana Sanchez who break twice, quickly leading 4/0 facing a truly physically damaged Jessica Castello, who was found in tears on the pitch.
Zazu and Jess Castello even switch sides on several occasions, with Jess finding herself playing on the right on several occasions. Perfect in attitude, Aranzazu Osoro fights for her team and encourages her teammate as much as she can.
Despite all the good will of Osoro and Castello, the world number ones were simply too strong in this meeting and they won 6/0 in the second set. The Josemaria/Sanchez pair should arrive in good shape for their final, having played just over two hours during their quarter and half.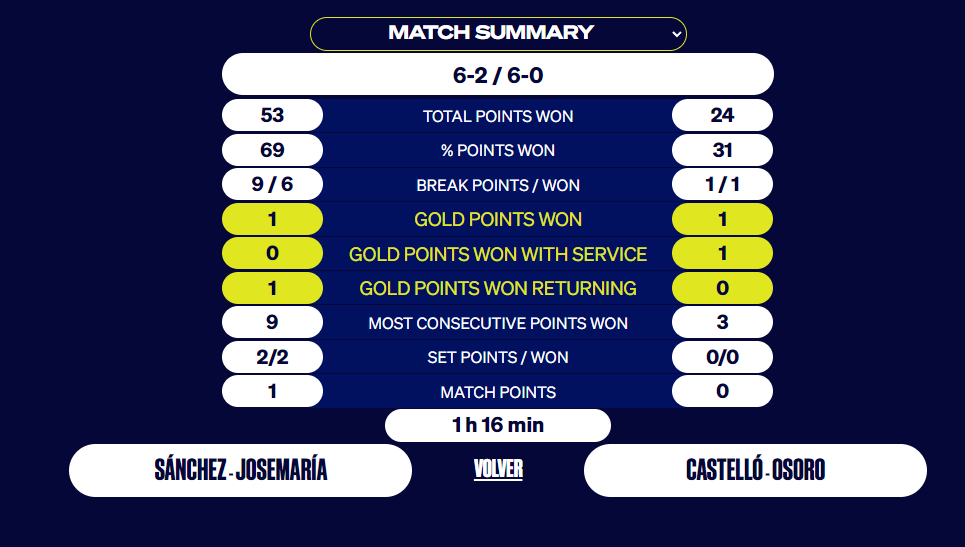 This is a 18th final for the world number ones and one 25th consecutive victory. Despite a number one place secured since their coronation in Amsterdam, Paula Josemaria and Ariana Sanchez did not take their foot off the gas.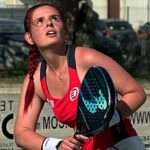 It was his brother who one day told him to accompany him on a track. padel, since then, Gwenaëlle has never left the court. Except when it comes to going to watch the broadcast of Padel Magazine, World Padel Tour… or Premier Padel…or the French Championships. In short, she is a fan of this sport.