Fifth day of competition on this Wednesday, June 23, 2021 and we were able to attend the second part of the Round of 1 of this Valladolid Master.
On the men's side
From 09:30 am yesterday, on the center court took place the first meeting of the day between Mati Diaz - Agustin Silingo et Juan Cruz Belluati - Javier Garrido.
If the latter did not start favorites they managed to win against the Argentines 7-6 (6) / 6-4. A first big victory for the Andalusian and the Argentinian this season!
Today they face the very promising pair consisting of Miguel Yanguas et Ivan Ramirez, who emerged victorious from their fight against Javier Martinez et Agustin gutierrez in 3 sets 4-6 / 7-5 / 6-4.
On field number 2 it was the turn of Salvador Oria Ortega - Alejandro Arroyo to enter the game against a pair Ignacio Gadea and Victor Ruiz.
Despite a close match these are Oria et Stream who manage to snatch victory in 3 sets, after having started the game badly. Final score 6-4 / 4-6 / 5-7.
It's a great victory for this pair that will have to face Sanyo Gutierrez and Fernando Belasteguin during these 1 / 8th to qualify for the quarterfinals.
Indeed the latter did not tremble in the face of Antonio Luque and Mario Castillo (6-3 / 6-2).

In the second part of the morning we could attend the meeting between Pablo Lima - Agustin Tapia and veterans of the WPT circuit, Seba Nerone et Maxi Grabiel.
Although their start to the competition was satisfying, the favorites gave them no chance this time around. The Argentinian-Brazilian duo wins his entry ticket for the 1 / 8th where they will face Maxi Sanchez et Lucho Capra. The Argentines were very, very hot in the face of Rafael Mendez et Gonzalo Rubio.
Later that evening it was the turn of Juani Mieres and his sidekick Martin Pineiro to qualify against Jorge Ruiz et Diego Ramos 7-6 (5) / 7-6.
They will face the surprise pair of these 1 / 16ths, Anton Without Riola - Iñigo Zaratiegui who created the sensation by eliminating the favorites of their meeting, Javier Ruiz and Uri Botello 6-4 / 7-6 (6).
The Andalusian and the Melilla player, semi-finalists in Marbella, are definitely having a checkered start to the season ...
In pictures the video summaries of this day:
In the ladies
The numbers 1 ensured once again and won their ticket for the 1 / 8th final.
Indeed, Alejandra Salazar et Gemma Triay have eliminated Veronica Virseda et Lucia Martinez placeholder image 6-3 / 6-2.
They will face Beatriz Caldera et Carmen Goenaga, who emerged victorious from their meeting against Ana Cortiles et Andreina from Los Santos, on a score of 6-3 / 6-2.
Sandra Bellver and Claudia Jensen came to the end of Alicia Blanco and Sandra Hernandez 7-6 (2) / 6-2.
Their opponents of tomorrow will be the revelation pair of this season, Aranzazu Osoro and Victoria Iglesias. The latter beat in 2 sets Eli Amatriain and Sofia Araujo 6-2 / 6-4.
Very fit this year the two Spaniards are a team to watch because they can still win and impress us throughout this tournament.
The feat of the day was given to us by Patricia Llaguno and his partner Virgina Riera. They qualified for the 1 / 8th by winning by two white sets. 6- 0 / 6-0 facing Noa Canovas et Jimena Velasco.
A little earlier in the evening, it was a duel of Frenchwomen taking place in Valladolid. In a more balanced match than the score suggests, Alix Collombon and Jessica Castello managed to get their entry ticket for the rest of the adventure (6/2 6/3).
They will once again have to measure themselves against the pair Llaguno - Riera, in very good shape since the start of the year and who did not lose a lot of energy yesterday.
At 17:00 p.m., will compete Bea Gonzalez - Lucia Sainz et Esther Carnicero - Raquel Piltcher who won respectively 6-4 / 6-4 against Carolina Navarro and Cecilia Reiter and 6-2 / 7-5 facing Ana Fernandez - Nelida Brito.
Victory smiled on the Martas, Marrero and Ortega, who easily dominated Patricia Martinez and Celeste Paz 6-0 / 6-3. They will meet in 1 / 8th to Catalina Tenorio and Julieta Bidahora winners of their match of the day 6-4 / 6-4 heads to Isabel Dominguez and Lorena Alonso.
Husband Carmen Villalba and Alba Galan they also assured. On a score of 6-2 / 3-6 / 6-1 they qualify against Sofia Saiz and Marina Martinez and will be confronted Carla Mesa and Barbara Las Heras, victorious 6-3 / 6-7 (5) / 6-3 against the sisters Alayeto
A very big performance for Jorge de Benito's players, even if it should be remembered that Maria Pilar Alayeto learned a few days ago that she was multiple sclerosis.
Delfi Brea and Tamara Icardo win their game of the night 6-0 / 6-2. They eliminate Monica Gomez and Estela Frances.
They will meet tomorrow Arantxa Soriano and Angela Caro.
Enfin, c'est Ariana Sanchez and Paula Josemaria who were able to respond present during these Round of 1 by overcoming their opponents Teresa Navarro and Ana Nogueira.
They will have to give everything in the face of Marta Talavan and Lorena Rufo if they want to continue in 1 / 8th.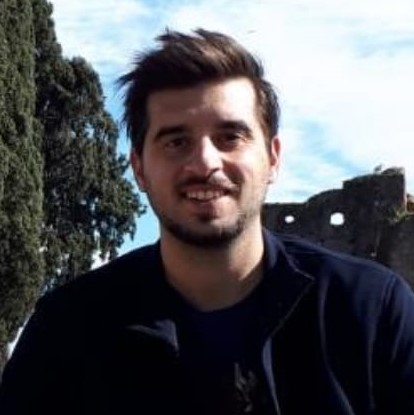 Fan of padel and of Spanish origin, the padel runs through my veins. Very happy to share with you my passion through the world reference of padel : Padel Magazine.