During the Cupra stage Padel-Point Tour to Palavas, the French player Elodie Invernon interviews his former coach and current CEO of My Center Palavas, Yannick Maurel.
His career
"I started as a tennis teacher. I was a player at a low level (4/6) and then I became a teacher of padel when I arrived in Montpellier and Palavas, and then on center management, center development, everything that concerns the Federation, such as the captaincy of the French youth team with Yann Auradou, and coaching."
"The most complicated thing today is human management and going from one to three clubs with changes in centralization is not easy."
His best and worst emotions as a coach
"The complicated moments concern the disqualifications, for different reasons, with the Occitanie team at the French Championship and with France at the Youth World Championship. When you are disqualified from two competitions in the same year (2021) it's complicated: not losing a match but not having a single title, or even a podium…"
"As far as good times go, there are a lot of them. This year the title of Young French Champions from Occitanie, the coaching of Timéo Fonteny and Yohan Boronad in Mexico on the Open, and to be able to follow them now for a full year, it's great, there are a lot of emotions around it. And there we come out of a rise from the N2 to the N1, in terms of emotions, losing the first match, it's very strong!"
A strong moment of coaching, facing his former player
"During the quarter-final of the 2023 French Championship, I am on the bench with Tiffany (Phaysouphanh) and Marie-Amélie (Dardaine) facing Wendy (Barsotti) and Élodie (Invernon) and at 7/5 4/1 I tell them about a book, a story that we are going to write, that we are only at chapter 1, and that chapter 10 is at the end of the match , and as a result the match lasted until chapter 10 and we won!"
The move from one to three clubs for My Center Palavas
"There is Cogolin, next to Saint-Tropez, which already has six tennis courts and six tennis courts. padel who will arrive, with a center manager who is already on site. And La Grande-Motte, where work has started, and which will soon have four tracks. There are also other projects, but I will talk about them when it is signed."
"The idea is to have a guideline to train our players, whether adults or young people: to have infrastructure, long-term monitoring. We need to offer something other to young people than going to Spain at 14. Having bridges with Spain, yes, but the clubs want to offer alternatives."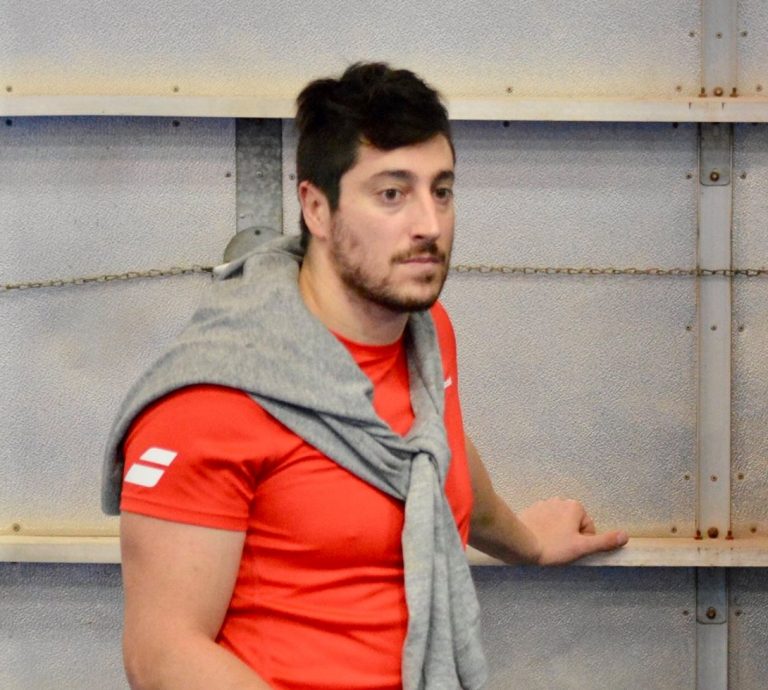 Xan is a fan of padel. But also rugby! And his posts are just as punchy. Physical trainer of several padel, he unearths atypical posts or deals with topical subjects. It also gives you some tips to develop your physique for the padel. Clearly, he imposes his offensive style as on the field of padel !