Juan lebron was the special guest of Do not touch My TV. Facing more than a million viewers, the padel had 30 minutes of visibility which is worth gold.
Let all of France know!
Le padel in France has often lacked visibility. Since the beginning of 2022, several events were announced in France, thus giving the major media the interest to talk about the sport in full expansion.
Just hours after winning the WPT Brussels, Juan Lebron traveled to Paris to appear on the famous C8 show.
One of the most beautiful points of the final between Stupa / Lima and Lebron / Galan was broadcast, and Juan Lebron was able to answer a few questions. "Le padel reached a very high level in France", explained the world No. 1.
"It's a sport recommended by doctors, it's fun, it's social. And then, after the games in the padel amateur there is beer!". This is how Juan Lebron explained the success of the padel. A way of his own to present the sport of the XNUMXst century and a real spotlight which can only be positive for the development of padel in France.
A match Hanouna/Lebron vs Mitjana/Maigret
Adrien Maigret was also on set to talk about a friendly match that was played a few hours earlier. The two French players therefore had the great chance of facing the n°1, associated with the presenter of TPMP, recently entered the French TOP 300.
The match was partly filmed by the C8 teams, and Lebron / Hanouna won the match in the super tiebreak (11-9).
You can watch the sequence by clicking here!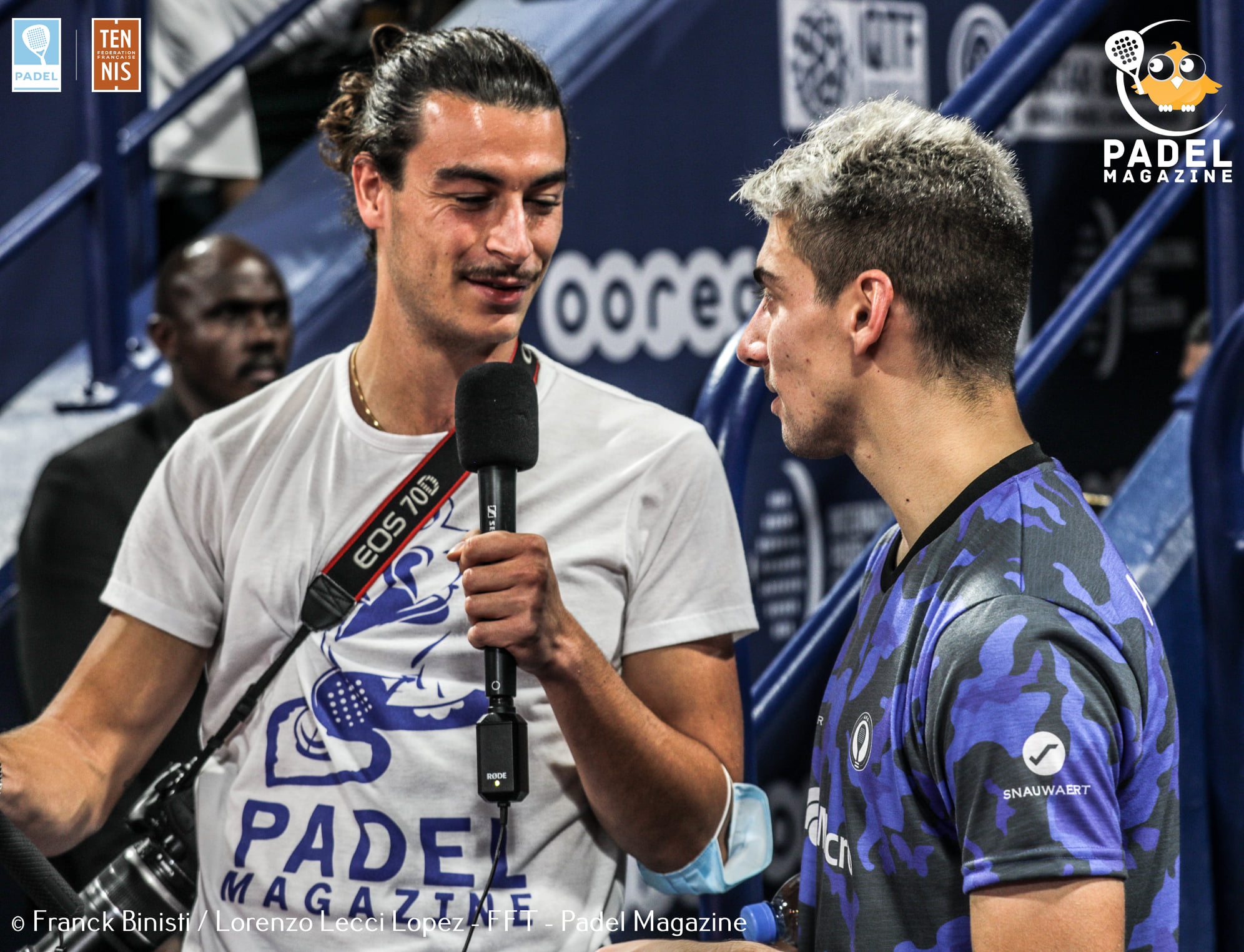 From his names, we can guess his Spanish and Italian origins. Lorenzo is a multilingual passionate about sports: journalism by vocation and events by worship are his two legs. He is the international gentleman of Padel Magazine. You will often see it on the various international competitions, but also on the major French events. @eyeofpadel on Instagram to see his best photos of padel !