"If it's not the best, it's certainly one of the best weeks of my life." These are the first words of the Spaniard Arturo Coello following his coronation with Agustin Tapia on the Philippe-Chatrier.
Freshly crowned at Roland-Garros 7/6 6/1 against Paquito Navarro and a Fede Chingotto who once again stop at a victory march, Arturo and Agustin shared their first impressions during the post-match press conference.
The two men who have been playing together for only nine months have already won almost everything. Beyond undeniable talent, this pair demonstrates great complicity, both on and off the field, which allows them to be so effective.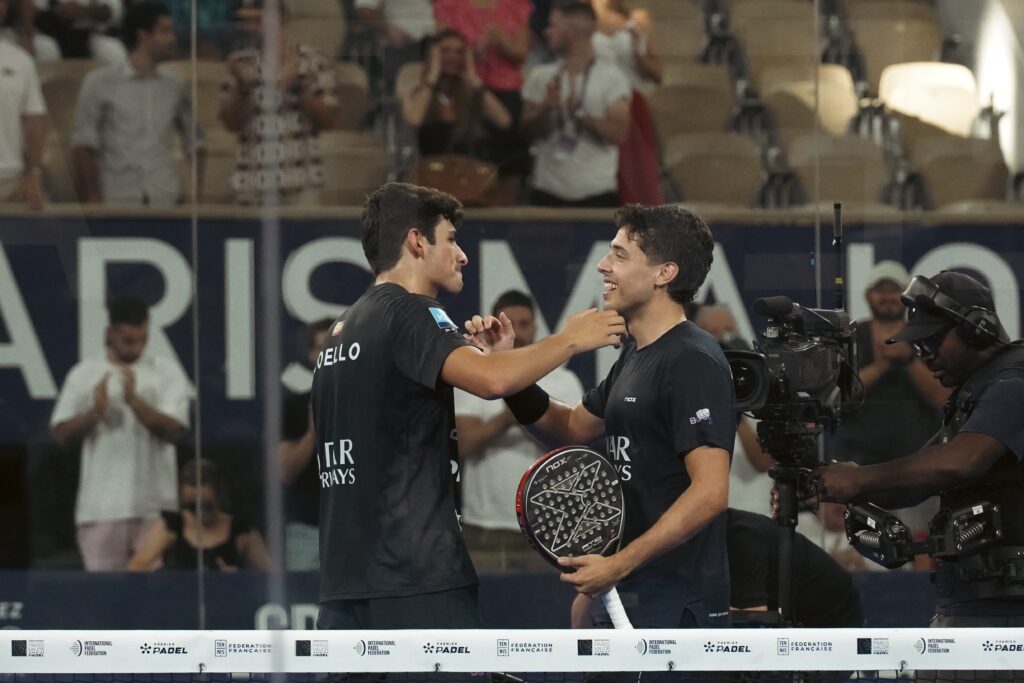 Tapia confirms this: "Arturo is from my generation. We therefore have greater proximity compared to our former teammates, who were much older than us."
Agustin here refers to Sanyo for his part, and to Belasteguin for Coello.
His teammate is delighted with these few days spent at Roland-Garros: "This is one of the best weeks of my life, without a doubt." It must be said that in addition to the coronation, Coello can rejoice to have become n°1 at the FIP (he was already in the WPT ranking) and to celebrate the event in one of the most emblematic stadiums for a Spaniard.
Surprised by the crowds during this final, the two players greet the French public and hope to find an even more packed stadium next year: "It's great to see the sport we love so much evolving before our eyes. One thing is certain: we will not stop playing until the stadium is completely full."