Bastien Blanqué and Thomas Leygue confirmed their status as seed 1 during the FFT Padel Tour Toulouse which took place on 4Padel Toulouse-Colomiers. In the final, the internationals were opposed to the 2nd seed, Loïc Le Panse / Nicolas Trancart, who knew how to avoid all obstacles to reach the final.
During this final, the 1st seed immediately took control, making a break from the start. Despite their efforts, Le Panse and Trancart were unable to catch up, losing the first set 6/4.
At the start of the second round, Leygue and Blanqué made a few mistakes, their opponents taking advantage to lead 4/1. An insufficient lead since the French Champions managed to equalize at 4 all before finally winning the set 7/5.
Note in this match the 17 break points obtained for only 3 breaks achieved for Leygue / Blanqué compared to 6 break points obtained by their rivals (for only one achieved).
Final score: 6 / 4 7 / 5.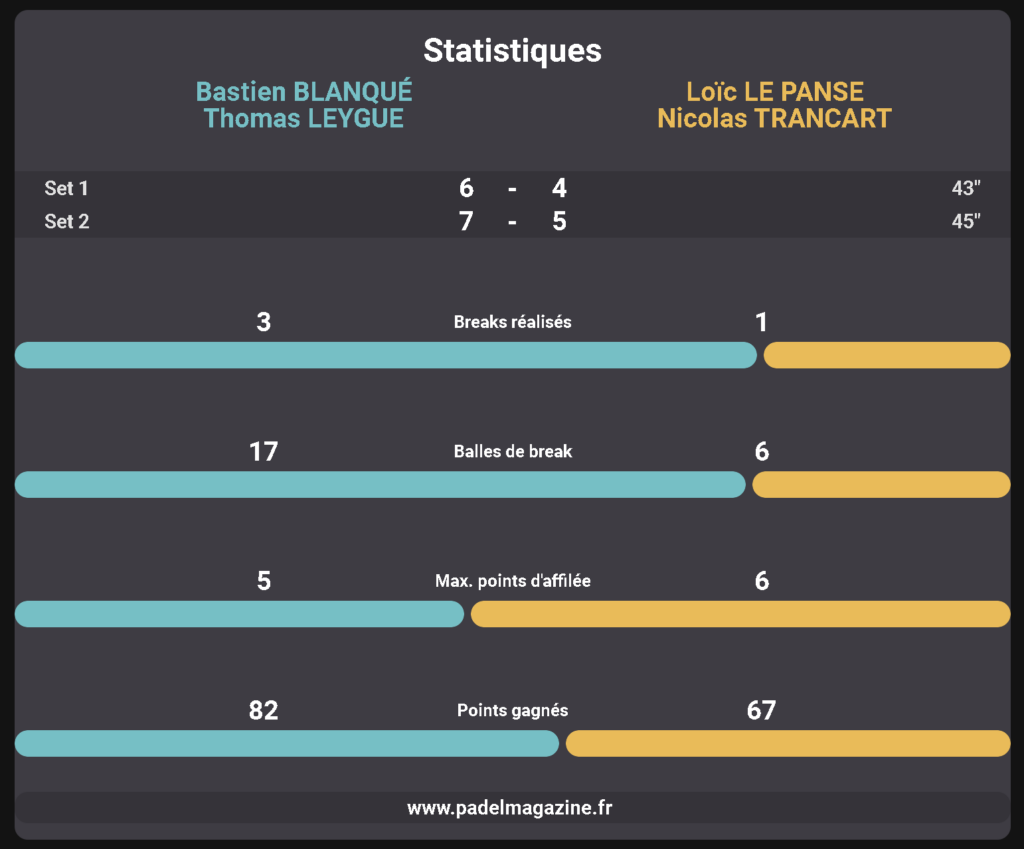 Bastien Blanqué, celebrated his second victory in P2000 at 4Padel Toulouse-Colomiers, after that obtained the previous year alongside Dylan Guichard.
The two men offer themselves a second title each on the FFT Padel Tour this season, after Perpignan for Leygue (with Figuerola) and Bordeaux for Blanqué (with Maigret).
It should also be noted that Thomas Leygue, who won his fifth P2000 there, has not lost in France since the P2000 final in Toulouse Padel Club from September 2021, a match during which he had to retire against Tison/Bergeron.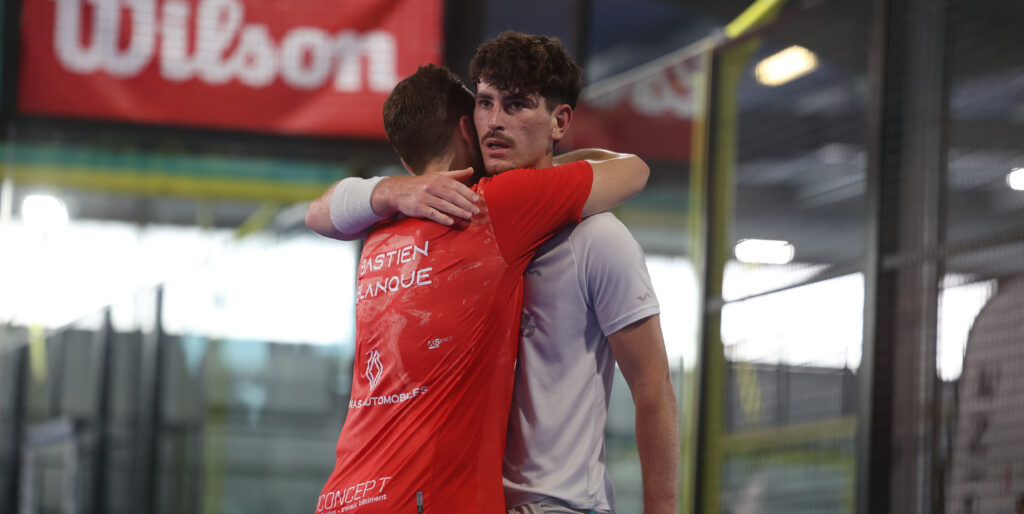 Finally, coach Christophe Semmartin, already crowned with the Soubrié/Touly pair for girls, achieved the double this weekend!
Find the tables just below:

Franck Binisti discovers the padel at the Club des Pyramides in 2009 in the Paris region. Since padel is part of his life. You often see him touring France going to cover the major events of padel French.