After taking advantage of Brussels as an "exhibition" city, World Padel Tour arrives in the Belgian capital in Open format. Lovers of padel will be able to enjoy the best players in the world from Tuesday May 3 to Sunday May 8. The competition will take place in a historic enclave, the premises of "Tour & Taxis".
Et Bullpadel wants to be part of this big event in a special way; the brand presents its range of new official palas "Brussels Padel Open 2022". For the first time in the history of the brand, two palas have been created exclusively for the tournament. In addition to the HACK 03 LIMITED EDITION by Paquito Navarro, Brussels will be the scene of the first women's racquet in limited edition: the FLOW WOMAN LIMITED EDITION by Alejandra Salazar.
Hack 03LTD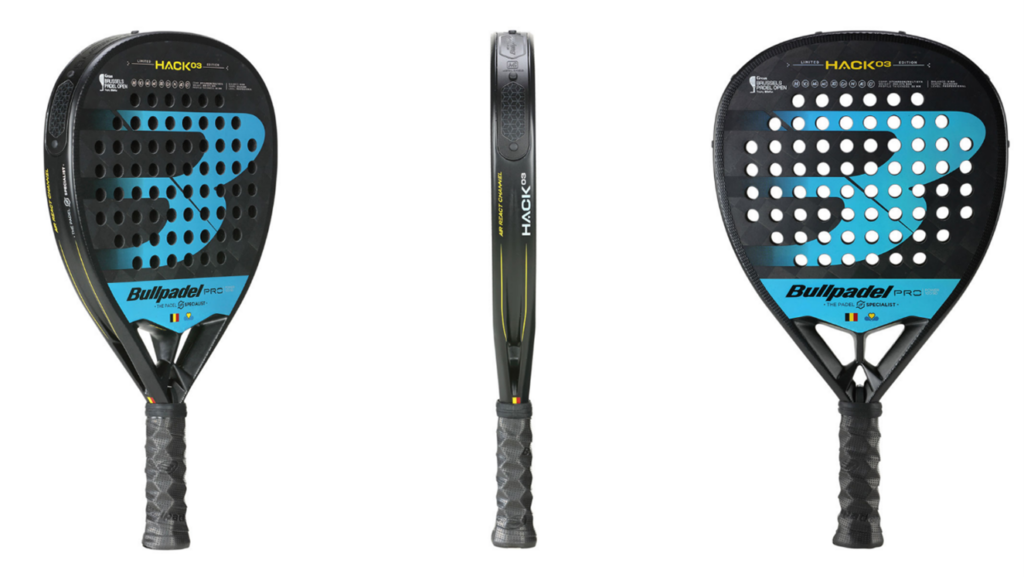 The pala Paquito Navarro Hack03 LTD is a diamond-shaped racket with maximum power and high performance without loss of control.
Its outer core is made of the new Tricarbon combined carbon, its inner core of the new MultiEva rubber and its CarbonTube frame of 100% carbon fiber. It has the new Metalshield frame that adapts to the new CustomWeight weight plate system that allows the balance of the racquet to be modified according to the needs of each player.
It has a Vibradrive system for vibration absorption, a Hack core and Nerve channels on the side of the frame. It also incorporates the innovative Hesacore handle, which reduces stress, vibration and the risk of injury.
The pala Hack 03 LTD incorporates the new Adaptia system, developed for rackets in the Pro range.
Flow LTD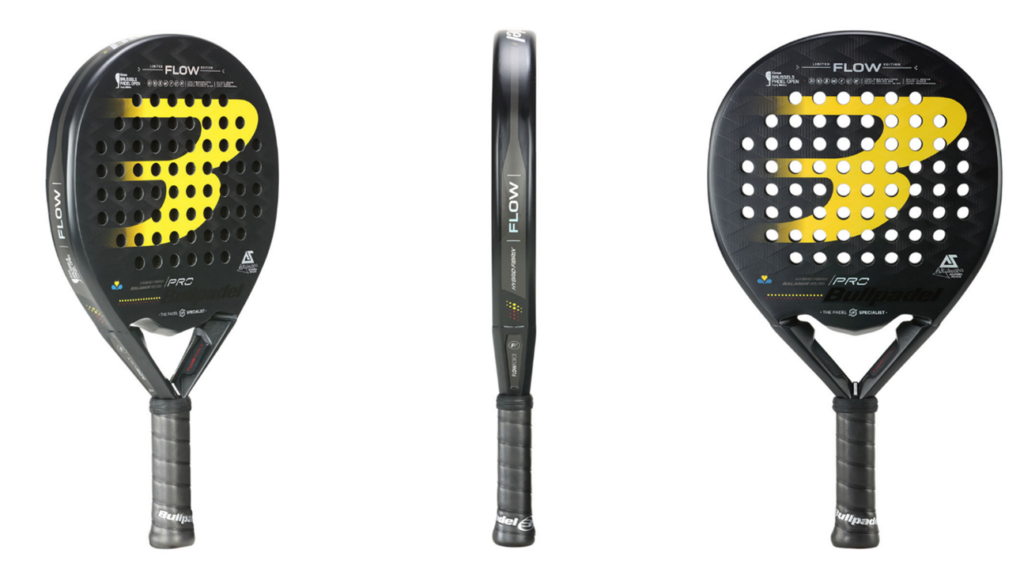 The Flow LTD is a lightweight racquet with a hybrid shape that strikes the perfect balance between power and control. It belongs to the Spanish player Alejandra Salazar.
Its outer core is made of Fibrix hybrid fibers and has a rough 3D-grained star-shaped finish for more effect on shots. Its inner core is made of the new MultiEva which consists of 2 different densities of Eva and its CarbonTube frame is made of 100% carbon fiber.
It incorporates the Sticker protector. This adhesive protector is light, flexible and resistant. It also has a Vibradrive system for vibration absorption.

Passionate about football, I discovered the padel in 2019. Since then, it's been crazy love with this sport to the point of abandoning my favorite sport.