We are all in need of padel and on the cover you will certainly want to give yourself a new pala. We compare for you some high-end powerful rackets on the market.
Are you looking for a powerful racket in the best on the market? This test is for you. First, think that there are two main types of powerful snowshoes, and everything in between. First the snowshoes with a soft foam, which bring a lot of ball output, and snowshoes with harder foam, which reacts better when you hit very hard. For more information, here is an article that covers all these concepts: click here.
Royal Padel M27 Carbon
A racket in the shape of a drop of water, with an impressive noise and which integrates within it a FOAM foam, for a great exit of the ball, and a perfect absorption of vibrations. 3k carbon on the sides, for a compromise between rigidity and flexibility. The faces are covered with a honeycomb surface to maximize the effects. A racket for those looking for a excellent ball output and optimal vibration absorption.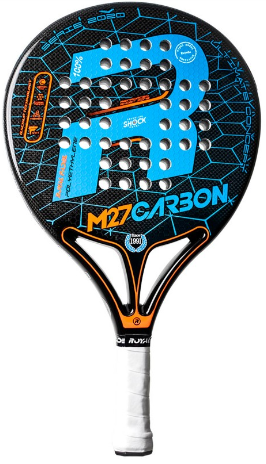 Kuikma PR990 Hard
It is the hardest model from Kuikma. Diamond shape and weight of 375 grams, we are clearly on a model for smashers. In addition, the combination of BlackEva Hard foam and 12k carbon is really ideal for players who like hit very hard and looking for a high precision.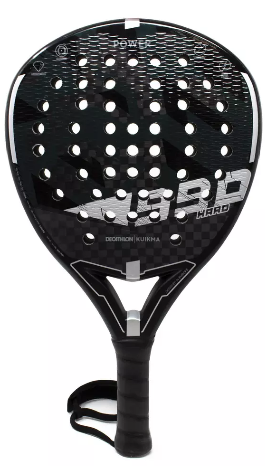 Kelme Olimpica
C'est José Rico Dasi's racket. In the core of the racket we are onEva Soft Ultra, a rather soft eraser, but still more rigid than FOAM foams. It will bring you a good exit from the ball, comfort, without sacrificing precision. The faces are in carbon 18k, which provides a drier touch and more power. The smooth paint is topped witha rough surface, to maximize the effects. A very versatile pala.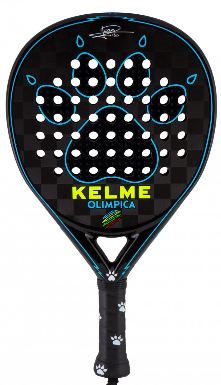 Head Delta Hybrid 360+ Graphene
This is the new addition to Head. In the shape of a teardrop, it is a model focused on power and comfort, with a Power Foam that generates a large ball outlet. The faces are composed of a mixture of carbon fiber and fiberglass, for more elasticity. It is therefore a racket recommended for those looking for a large ball outlet, comfort, and good absorption of vibrations.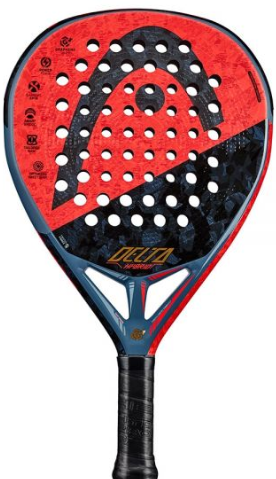 Dunlop Nemesis
It's here Ramiro Moyano racket. In the shape of a diamond, it incorporates inside its Pro Touch foam: a medium density EVA eraser, which is the perfect compromise between power, comfort and precision. The sides are made of 12k carbon, which provides more rigidity, just like the Quattro bridge, which also improves the absorption of vibrations. A professional level, dense racket, powerful yet balanced, perfect for attackers who want to stay in control.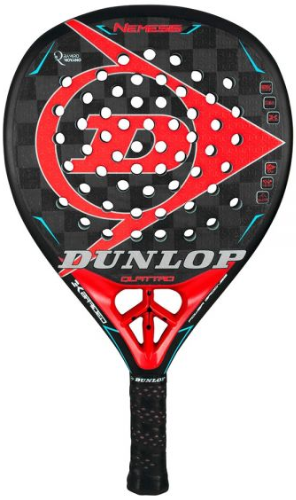 Wilson Ultra Tour
It is the latest addition to the American brand, the model used by Nicole Traviesa. Teardrop shaped, it incorporates a whole new technology: the infinity edge, a concave piece around the racket which enlarge the sweet spot. Foam level we are dealing with Precision Foam, the most rigid foam FOAM, which still remains a soft foam. With its two layers of carbon on the faces, and its solid bridge for more rigidity, it is a very good compromise between ball exit and power : soft core, and rigid faces.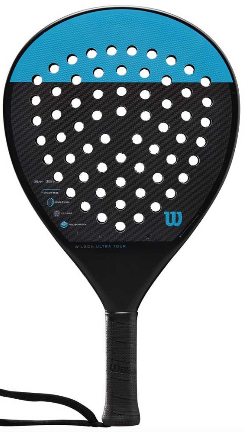 Nox Nerbo WPT
This pala announces the color from the start, a real shape of diamond, for more head weight, an EVA foam embellished with a very lively eraser (the famous multilayered core) which generates a impressive bounce feeling. Add to that 18k aluminum carbon faces, and you have a perfect racket for those seeking absolute power. The effects are not overlooked with the rough surface.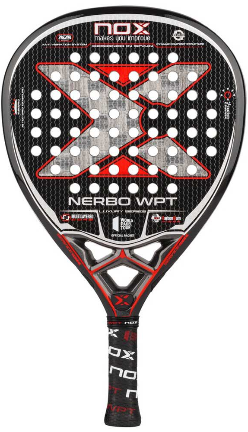 Black Crown Piton 8.0
A water drop form, a medium density EVA foam, for a perfect compromise between power, control and precision. On the faces, we find 15k carbon mixed with fiberglass, we end up with a rigid material like carbon but with more elasticity. In the end it is a rather rigid model, which still retains a good ball outlet. A very versatile and handy racket.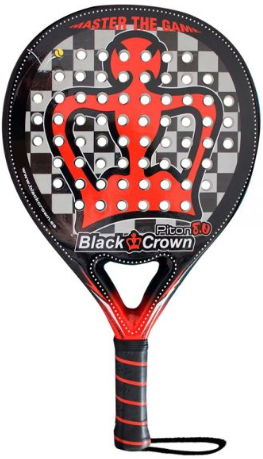 Bullpadel Hack 02
La racket of Paquito Navarro in version 2020. Bullpadel is betting on a hybrid shape between water drop and diamond for still as much power but a little more control. We find the foam MultiEVA : tender on the inside, and rigid on the outside, for a perfect mix between power and ball output. New Tricarbon on the faces brings more rigidity. It is a racket very powerful, but also very precise. In addition, Custom Weight technology allows you to add weight at the head or in the handle, to be able to "adjust" your pala to your liking.