Present at Roland Garros, Cyril Hanouna discusses with us the chance to play with great champions, but also his ranking in the padel !
"It's monstrous"
"I had a blast there with Bela (Fernando Belasteguin). It's incredible, frankly it's monstrous, it shows you how far there is still to go.
"I've already played with Juan Lebrón, I've also played with Alejandro Galán, it's true that it's monstrous, I really enjoyed myself."
"He who is not in the padel, he passes through"
"We needed this magazine, Instinct Padel it's coming out in two weeks and I'll be there. And of course I will be the first subscriber to Instinct Padel I'm telling you. the padel that's where it's happening now: the one who is not in the padel he passes through."
"If I enter the Top 100 but then I have a huge evening, incredible, the Patrouille de France passing!"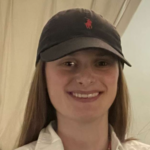 Initially attracted by tennis, I want to take an interest in padel to discover the different hidden sides of this sport. This is why I decided to join the team of Padel Magazine. See you soon on the grounds!