The hierarchy was respected this Sunday in Saint-Louis, where the number 1 seed offered itself the first P500 of the season in Haut-Rhin. The Strasbourg player Christophe Henry, 74th French player (formerly 23rd) and the former Mulhouse player Julien Toniutti (formerly 39th), now licensed at Issy-les-Moulineaux, have not dropped a single set in three matches.
It was perhaps the local players Johan Stark (422nd) and Martin Schmuda (572nd) who gave the winners the most trouble in the semi-final. After losing the first set 6/3, these two handsome guys manhandled the favorites in the second, granting themselves at least five break points, including three in a row at 4/3 to try to lead 5/3. But while they thought they had done the hardest on the last one, Julien Toniutti benefited from a favorable grid and a too-soft smash from Stark, who was punished with a par 4. That was the problem. honor of the outsiders, who gave up the last three games and lost 6/4.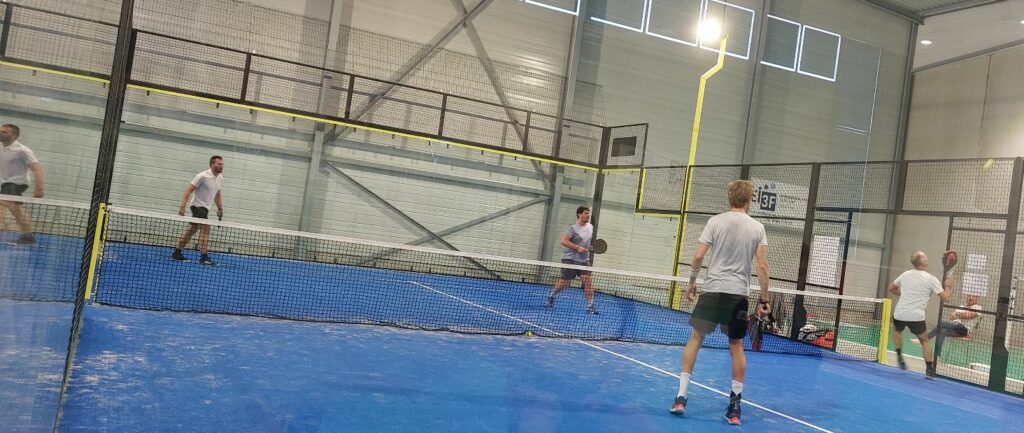 In the final, Henry and Toniutti met the number 2 seed, Strasbourg's Tiphaine Holderbach (162nd) and Guillaume Olivier (209th). Despite their youth and their ease in the aerial game, the latter suffered the formidable precision of shots from Christophe Henry and the millimeter par 3s from Julien Toniutti, capable of bringing his topspins out of the field from the depths of the track.
After a first set concluded 6/3, the favorites accelerated again in the second. Despite Toniutti's scare – pain in his ankle when falling from a jump – he was able to continue the match with a strapping. And this gaming incident did not handicap the Henry / Toniutti pair, quite the contrary, since they won in the end 6/3 6/2.
The most beautiful altercation of the day 4Padel of Saint Louis took place during the small final for third place, pitting Charles Georg (349th) and Guillaume Caspar (214th) against Stark and Schmuda. The latter, after losing the 1st set 6/4, were able to turn the tide and win the 2nd set 6/4 as well, before a suspenseful 3rd round. It could only be concluded in the tie-break, finally won at the end of the effort by Georg / Caspar after saving a match point.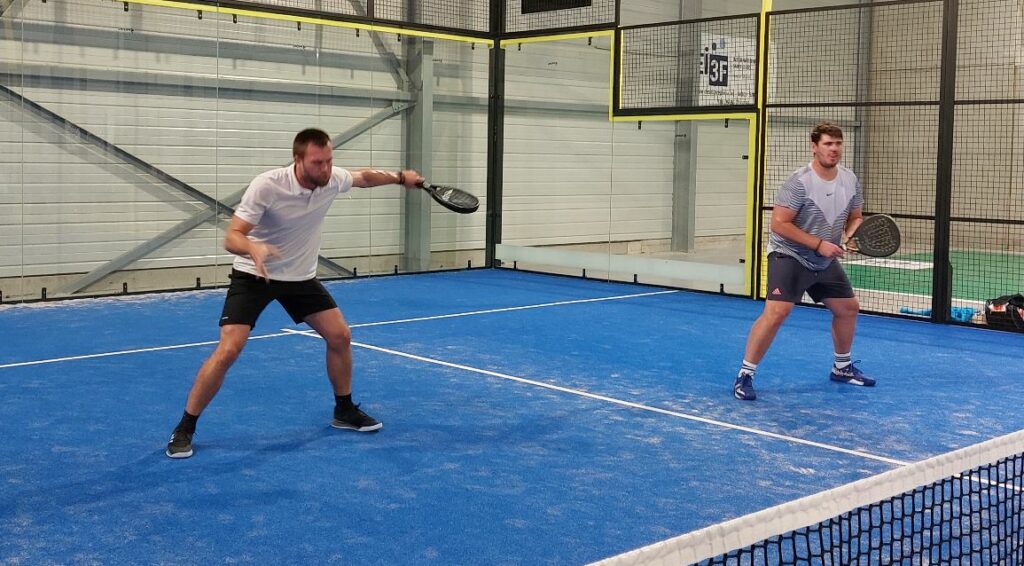 After 40 years of tennis, Jérôme falls into the pot of padel in 2018. Since then, he thinks about it every morning while shaving… but never shaves pala in hand! Journalist in Alsace, he has no other ambition than to share his passion with you, whether you speak French, Italian, Spanish or English.