Isaac Huysveld may only be 17, but his talent for padel is undeniable. A Franco-Belgian player very present on the FIP circuit, he already has quite a few good results to his credit. 460th player in the international ranking, he is a hope of padel Belgian.
Since 2020, Isaac has been part of Team Nox and trains the Nox Academy, alongside Pablo Crosetti, the trainer of a certain Agustin Tapia. We went to meet him.
His debut in the padel
I started on padel in 2019, thanks to my tennis coach. I played a lot of tennis before, I was even top 3 in my category in Belgium. And one day my coach was playing padel in interclub, there was a player missing and he asked me if I was interested in playing. I said to myself : "why not".
As soon as I played, I immediately loved this sport. And finally, tennis no longer interested me much. And it all really started for me at the Junior World Championships in Castellon, in 2019.
Which made me like it more padel than tennis, that's the game. Already, you're two against two, and you have more fun: I prefer playing with a teammate than playing alone all the time.
What did it mean for you to sign with Nox?
I signed a contract with Nox in 2020 and renewed my contract in April for three more years.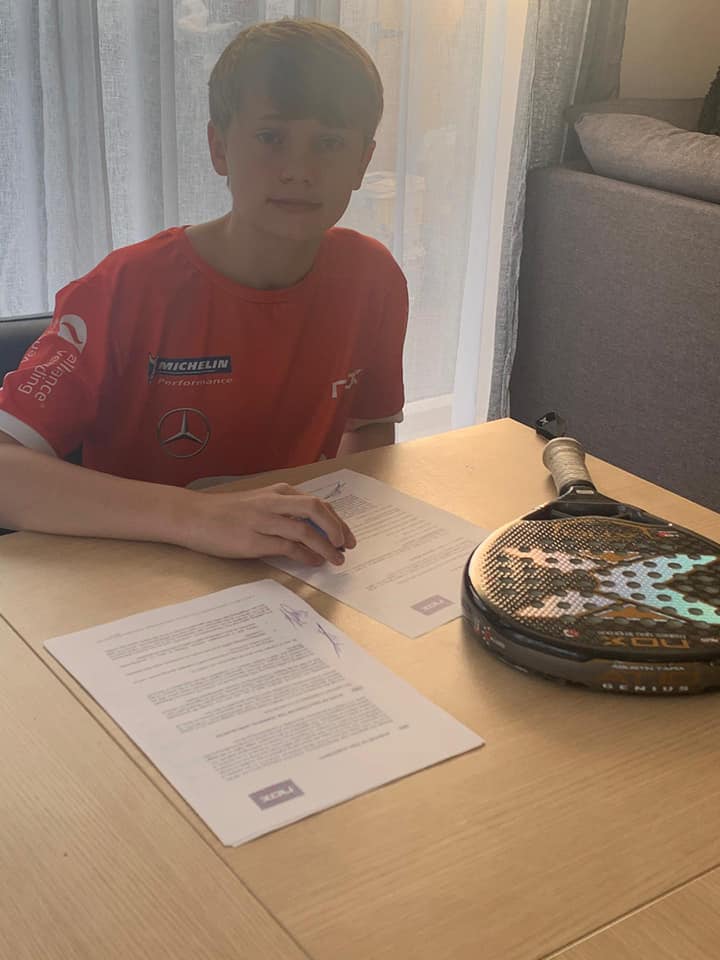 I practice a lot the academy, six times a week, in excellent conditions, with very good coaches, including Agustin Tapia's trainer.
His best tournament performance
My best performance was in a FIP tournament in Belgium where I made the semi-final. I won against the French, in the first round, [Benjamin] Grué and [Maxime] Forcin. Afterwards I won against the Portuguese number ones, the Deus brothers. And in the quarter, I won against the Belgian number 2 pair. In the half, I lost against a very good Spanish pair, having a match point.
Mentally it was very difficult because we win the first set 6/4, we lead 5/3 in the second 40 points of gold. My partner serves and he makes a par 3, we think it's over but the player on the right opposite comes out and puts it back perfectly in the net... Behind, we haven't managed to get over having missed this opportunity .
"A special thing with my father"
Moving forward, the one who helped me the most was my father. He was with me all the time, we talked together all the time. It's a special thing I have with my dad. He does everything to make things go well for me. I'm really lucky to have a father like him., who is as interested in my sport and in my career.
The Belgian senior selection: a goal
I play with the youth team and am in contact with the coach of the men's national team. I've already trained with them a few times but I haven't had the chance to play with them yet.
It's really a goal for me, in 2024, to be part of the men's selection in Belgium.
Clément Geens and his round of XNUMX on the WPT
It's truly incredible what he did. It's something that I too would like to do one day. For me, it's a dream to be able to enter the final draw in a tournament of the World Padel Tour, on a professional circuit. In my career, I hope I have the opportunity to do that too.
Above all, it must be said, they were lucky in their first round to play a Wild Card. Both Dutchmen are playing well but it's not like they're taking a Lebron/Galan in the first round. But then you still have to do it, because there is a lot of pressure, you are in a first round, you are playing in the Central of the tournament. They had a very good match.
Its objectives at the international level
Among my goals is that by the end of 2024, I am part of the Top 200 in the FIP ranking. I would like to enter the Top 100, obviously, but I will take things slowly and really concentrate on the Top 200 at first.
Especially since it is not easy to reach this ranking. I'm going to have to play a lot of Fip Rise and Fip Star to achieve this goal. And above all, I will have to perform well to succeed.
Josep Aymeric, his current partner
The last FIPs I did were with Josep Aymeric. The advantage is that he lives in the same place and I can train with him every day. This allows us to implement game tactics together.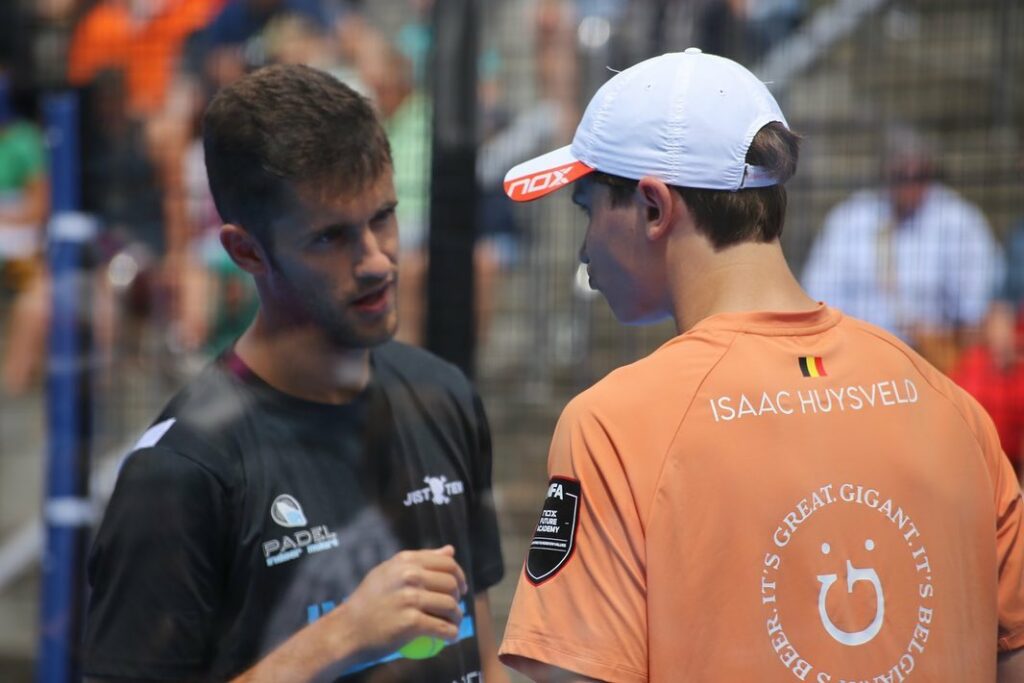 Strong points weak points…
Without hesitation, my strong point, these are the volleys. And my weak point, I think it's my consistency.. When there is a lot of pressure in a match, it can happen that I get lost and become irregular. This isn't the case all the time but sometimes it happens.
The example that comes to mind is again during the FIP in Belgium where we had this match ball. I think we lost the match because mentally we hadn't recovered from losing that point. For us, it was very difficult to accept the fact that we missed this opportunity, especially on a point like that.
The most difficult in the padel
What is most difficult for me, it's the financial aspect. We are currently looking for sponsors because it is very complicated to participate in all the tournaments. Nowadays, everything is very expensive, the hotel, the plane… Then you eat there, you have everything that is consumption.
Everything is at my expense. And even though I have sponsors who pay for certain things, nothing is free. Today, if you want to become a professional, you have to have money, because if you don't have the income behind it, you can't do anything.
You should know that on the FIP Tour, if you lose in the first round, you have no prize money. In the second round, yes, but it's not much. You barely have a hundred euros, it's nothing. Because you pay for the tournament registration, the plane, the hotel. It's really very complicated.
The next deadlines
There, for me, the next competition is the junior world championship in Paraguay. I'm going to play with the Belgium team and we will try to get the Top 6 this year. In Mexico, it was more complicated because, in the group, we fell on the 1st and 3rd seed. So there, really, we are going to try to have the best tournament possible and to get a good result !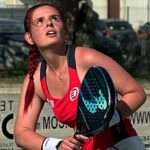 It was his brother who one day told him to accompany him on a track. padel, since then, Gwenaëlle has never left the court. Except when it comes to going to watch the broadcast of Padel Magazine, World Padel Tour… or Premier Padel…or the French Championships. In short, she is a fan of this sport.