On the sidelines of this superb week at the Human Padel Open, the Galan / Lebron affair continues to make people talk. And for good reason: against Tapia / Sanyo, the Spaniards flirted with the regulations.
"Galan reminds me of football"
Everything had started perfectly for Mariano Amat's players, who had won the first set and seemed to be off to a good start in the second. But after having had a match point in the tie-break, they ended up losing the second set, on a winning smash from Tapia. Worse still, while jumping to try to counter the Argentinian's smash, Ale Galan landed on a ball stuck to the net and twisted his ankle. If the foot of the world champion turned well, it is not clear how serious the injury was. David, a spectator placed in the axis of the field gives us his opinion:
"THEhe blow from Galan's sprain reminds me of football: a simulation before returning to the track as if nothing had happened. I saw everything, I was facing Galan when he was holding his ankle. We almost expected him to forfeit. I think it was a little game to destabilize the opponents. We know that it can have an impact for a pair to have an injured player in front."
Ale Galan therefore decried, he who is a player usually very popular with fans, with exemplary behavior on the track and who also often tries to contain the passion of his teammate. But after feeling the Argentinians come back into the match, did he deliberately cause this cut at the start of the match to try to reverse the "momentum"?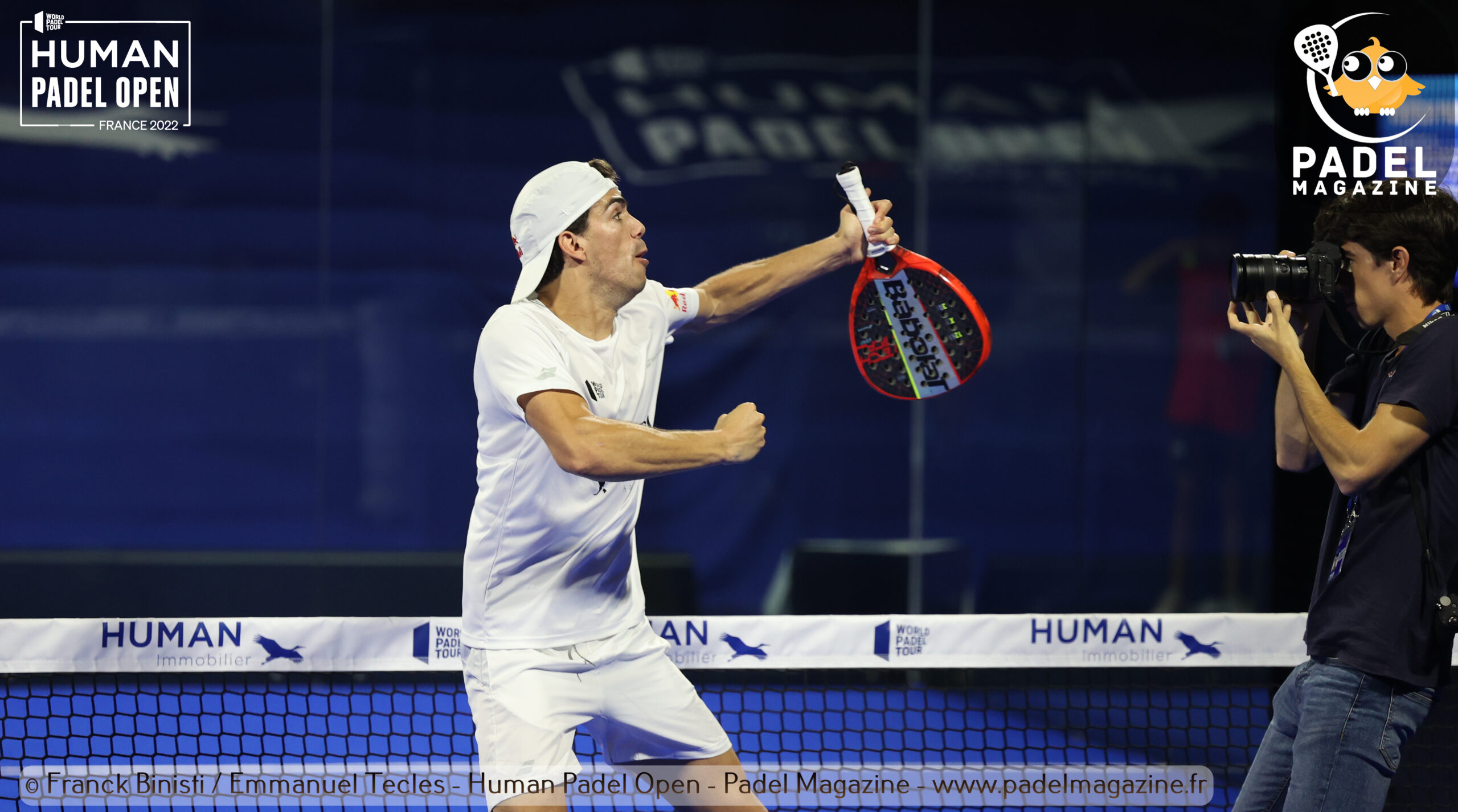 Will the public rumble in this final?
But Galan's sprain is not the only event at the end of the semi-final. Indeed, with significant break times, questionable stops, and a lot of nonchalance on the track, the numbers 1 ended up outsmarting the Argentines yesterday, who led up to 4/0 in the third set. A not very fair-play attitude, which obviously did not please Sanyo et Wall, but which has also earned them the wrath of many fans since yesterday.
Not to mention Juan Lebron's post-match behavior. Totally excited, "el Lobo" even tried to tear his t-shirt (something he failed to do)…
In view of the various messages on social networks, many spectators are disappointed. So we say to ourselves that the public could make them pay for it today in the final facing Stupa / Lima… It promises to be very hot at the Palais des Sports André Brouat!

Franck Binisti discovers the padel at the Club des Pyramides in 2009 in the Paris region. Since padel is part of his life. You often see him touring France going to cover the major events of padel French.