Padel Buzz - In Japan, the padel takes on a new dimension with the trophy Yoichi Takahashi, the creator of cult cartoon Olive and Tom!
A tournament for more than 40 years will be played at the Padel Club in Tokyo in June, and the creator of Olive and Tom, star of the interplanetary manga will lend his name to the event, in addition to playing the tournament.
12 pairs will compete for the title and the trophy will be a racket and bag illustrated by the famous studio "Captain Tsubasa" (Nickname of the founder of Olive and Tom).
It is now 2 years that Yoichi Takahashi plays padel and according to his words, "no sport made it vibrate like the padel"!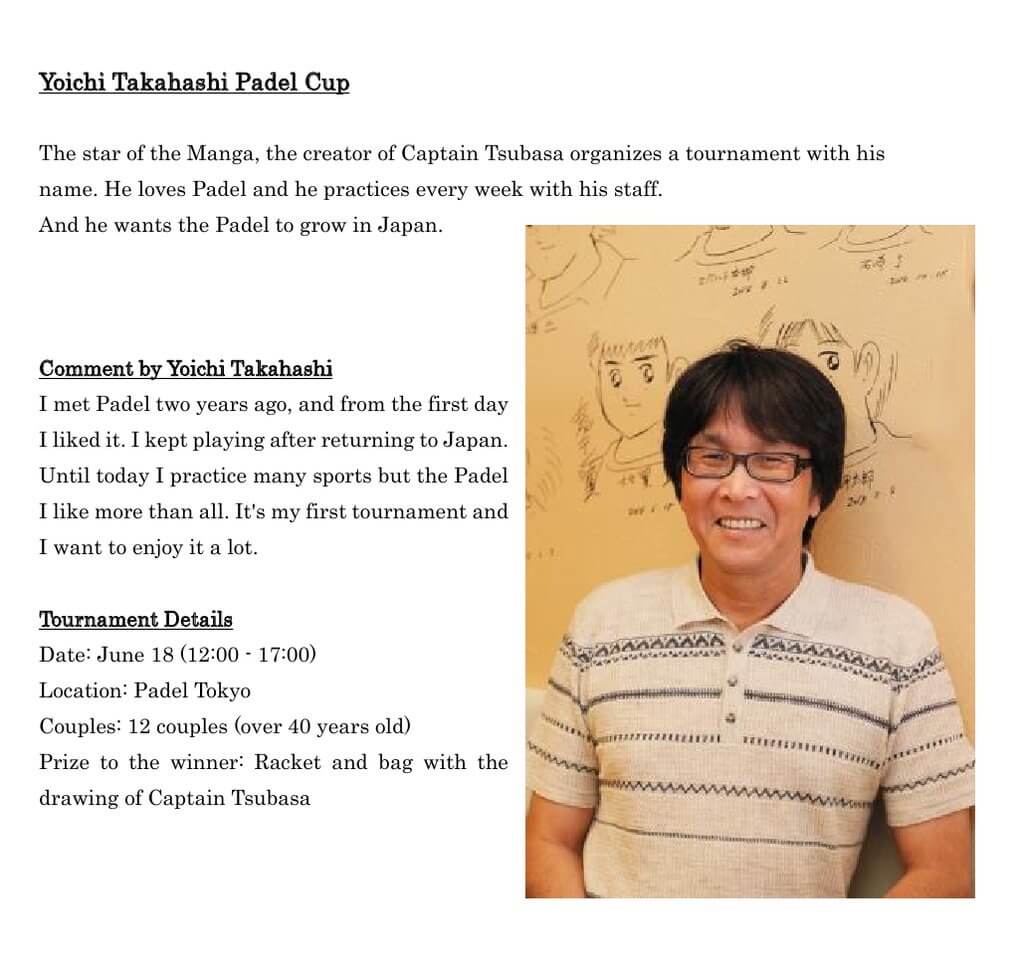 Jean-Marc Herard is the chronicler Padel Magazine internationally. The Barcelona resident offers us a more international vision of padel, notably with his Padel Buzz column. JMH is the scanner of the world padel.