Léo Poulain, 25 years old, is a name that you necessarily know if you are passionate about padel. In a world where the security of a stable job is often sought, Léo takes the opposite approach, leaving his company to embark on a quest: become a professional player padel. He will share each stage of his adventure with the world, thanks to the YouTube channel he has just launched: "RoadToPro".
"A path strewn with pitfalls"
Léo did not choose the easiest path, he left behind not only a position as co-founder of the company The Court, but also his family, his friends and his girlfriend. "It shows how determined I am," he said. And he's not kidding.
A content entrepreneur
With a strong presence on several platforms such as Instagram, LinkedIn and TikTok, Léo is already a reference in terms of content on the padel in France.
"I am the #1 content creator on the padel in France through my Instagram, Linkedin, Tiktok networks, so I master these tools to perfection."
He's ready to take on the most demanding of all: YouTube.
"YouTube is a big project, because it's the hardest network to grow, but also the one that brings in the most money," explains Léo. He plans to publish one episode per week in an immersive documentary format, where he will reveal his daily life in Malaga: from training sessions to moments shared with his friends, including the challenges encountered and the victories celebrated.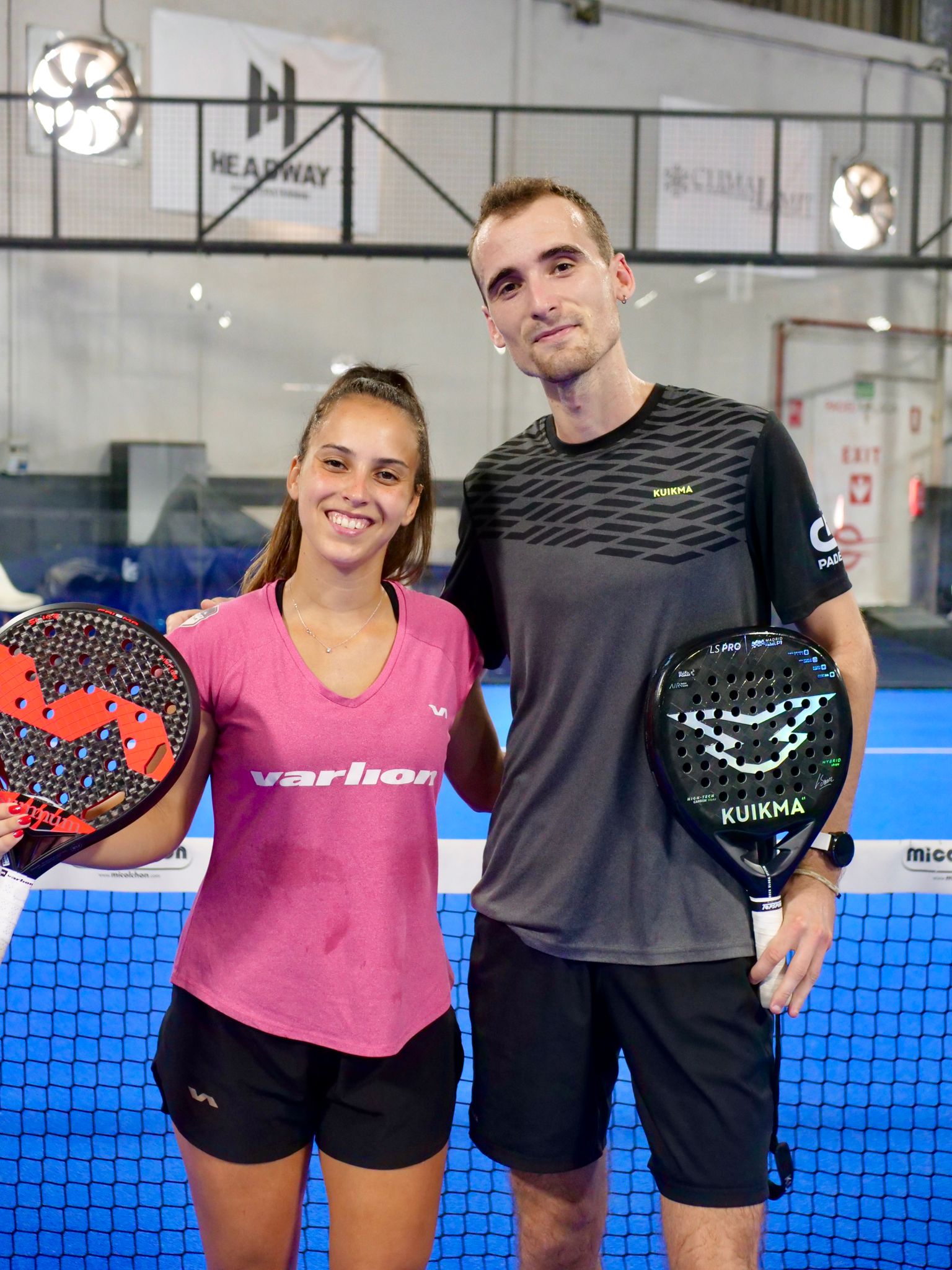 "Finance the dream"
If Léo is determined to become a professional, he is just as determined to finance this adventure himself. Estimating the cost of his project at €60, he is counting on his entrepreneurial skills to raise the necessary sum without asking for help from his family. "When we make a choice, we embrace it until the end," he asserts with determination.
One thing is certain: with such motivation, we shouldn't be surprised to see Léo realize his wildest dreams.

Franck Binisti discovers the padel at the Club des Pyramides in 2009 in the Paris region. Since padel is part of his life. You often see him touring France going to cover the major events of padel French.