Jean-Michel Pequery, specialist in mental coaching, returns to the theme of communication in Padel.
As you probably already know, the communication is very important to padel, but be careful: what is important is not so much what you say but what the other person understands! You must therefore agree with your partner to use words that both of you can easily understand.
To do this, take some time before a match or tournament to define together keywords that you can use on the track, especially in important moments. The explanation in pictures with Jean-Michel Pequery:
Find tips from Jean-Michel Pequery on his Instagram account.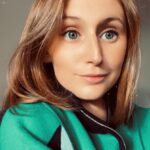 Passionate about Padel since 2018 with numerous experiences in communication and content creation, I want to share my passion with you through my writings.