From 19 December to 22 December will take place the Master World Padel Tour 2019 in Barcelona to put an end to this season 2019 which was loaded with emotions and twists.
At this Master, the world's first 16 men and the 16 world premiere women will challenge each other to win the coveted trophy throughout the year.
For men, everything remains undecided and bet on a particular pair would be very daring because at the end of the year all teams demonstrate a particularly high and ambitious level of play. This master is a huge challenge for the Spaniards and Argentines but especially for each player individually.
Each has specific goals and very achievable, for some to stay in the story, and others to go down in history. Recently new number 1 world, the team Juan Lebron and Paquito Navarro will have in heart to distinguish itself by winning this prestigious Master to close a season almost perfect! Pablo Lima and Alejandro Galan currently number 2 world will want to win for why not stand out as a winner for the second time in a row for Lima and especially to perhaps propel Galan on the roof of the padel world. Sanyo and Maxi Sanchez are so unpredictable that a master's win or a premature defeat are the 2 possible options.
And of course King Belasteguin who will want to write a little more history to show that he is still present and claiming instead of number 1 worldwide, alongside Tapia who is named revelation this year.
In women the battle will be tough. Even if Marrero and Ortega arrive as 1 World number, the other teams are ready to give everything to get on the field, beat them and show that they have not said their last word.
The twins will want to dream and continue the short season by winning on the Catalan soil. Ari Sanchez and Alejandra Salazar will fight to the end not to miss this master as they have left the place of number 1 world .. Lucia Sainz and Gemma Triay who know a very good end of season without physical problems, will reveal everything their talent to win where we do not wait.
This Master offers us a great show and certainly nice surprises that no passionate paddle will want to lose. Be prepared, note the dates in your diaries and attend the best padel world.
Come and enjoy this great show while training with OSS Barcelona, ​​specialist stays / padel courses.
[box type = "info" align = "" class = "" width = ""] You want to take advantage of this event to play padel too! Join our French-speaking internship in Barcelona info@padelbarcelone.com 0679381636 [/ box]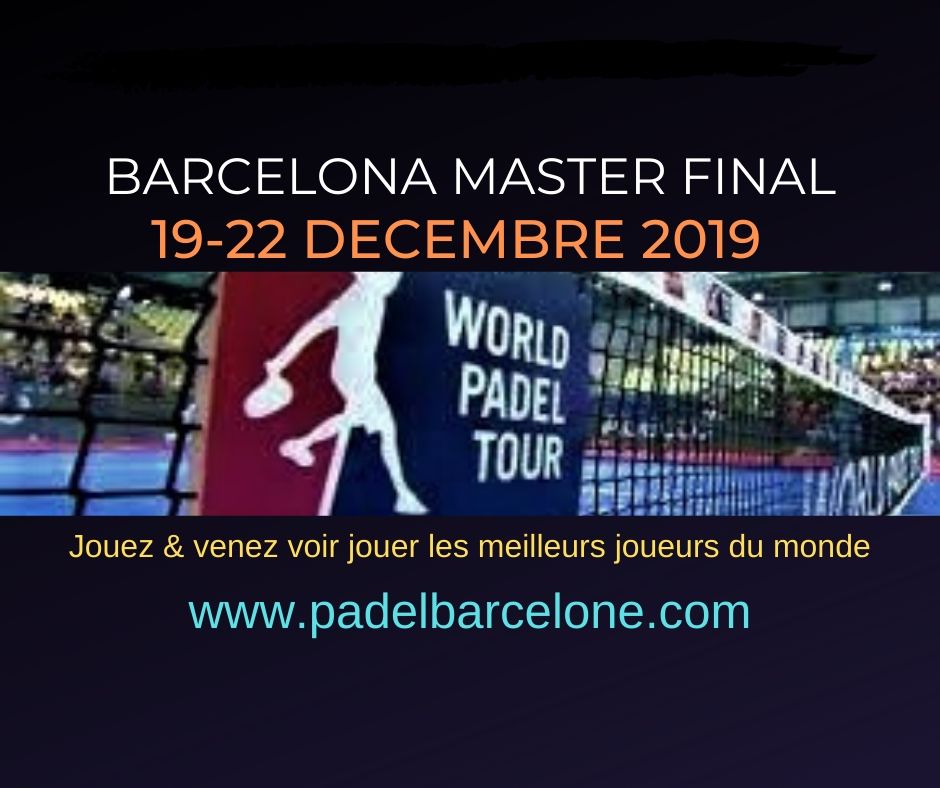 Franck Binisti discovers the padel at the Pyramid Club in 2009 in the Paris region. Since then padel is part of his life. You often see him touring France by going to cover the big French paddle events.