You certainly saw it during the Madrid Master, Nox has released the new rackets from Agustin Tapia and Miguel Lamperti, palas equipped with the brand's latest technologies.
AT10
AT10 Genius 18K Alum 2024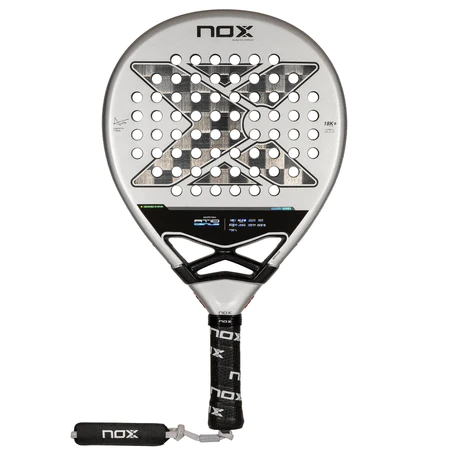 This is the new gray pala from Agustin Tapia. It retains the mold used in previous versions, but this time it is 18K aluminized carbon which covers its faces.
Furthermore, it displays several new features, such as foam MLD Black Eva, which combines different densities, or technology EOS Flap, which consists of lateral perforations designed to increase the maneuverability of the racket and distribute the weight optimally. New Pulse System allows you to limit the vibrations going to the player's arm.
As in previous years, the Spanish brand also offers a softer version, in 12K carbon, and a more aggressive version, in a diamond shape.
AT10 Genius 12K 2024
This pala has the same characteristics as that used by "Génie de Catamarca" but with rough 12K carbon on the faces.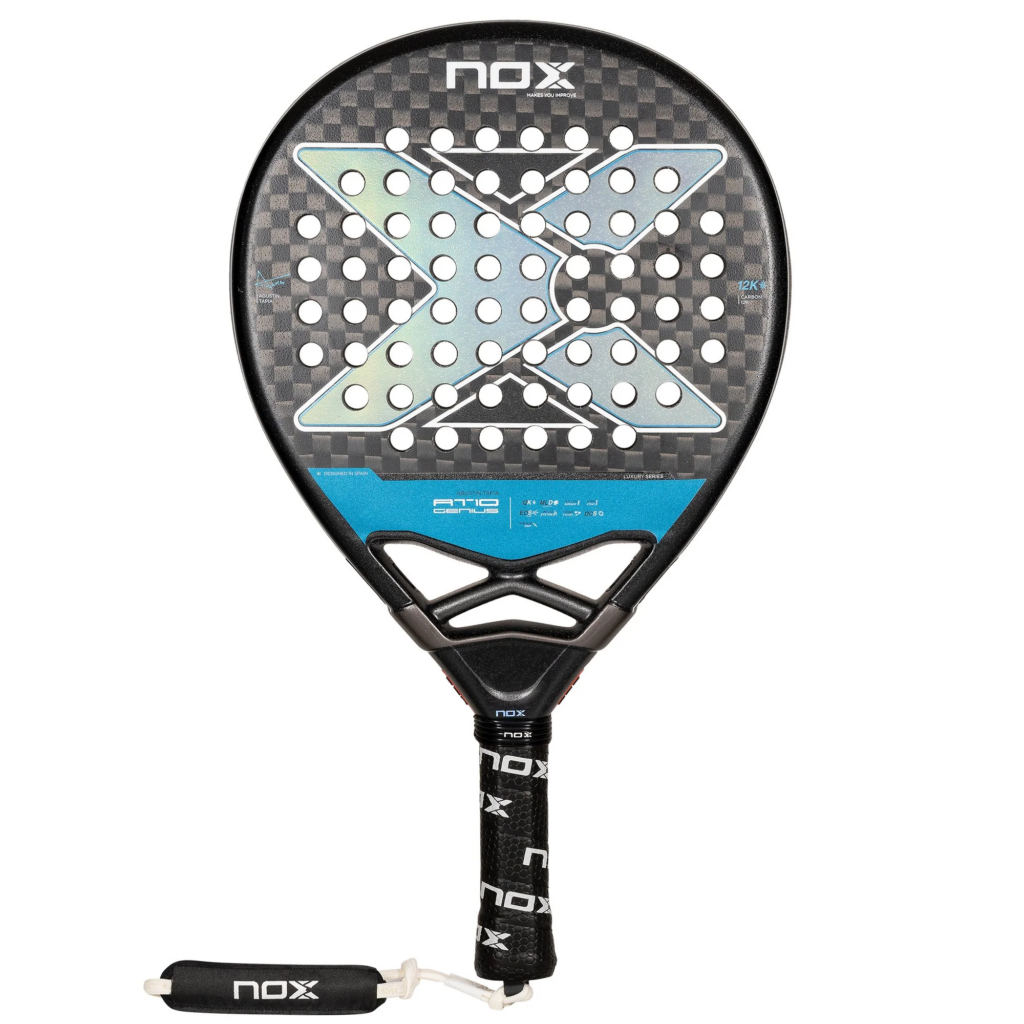 AT Luxury ATTACK 18K Alum 2024
This is the most aggressive version of the range, thanks to its diamond shape and head balance. This is actually the only thing that distinguishes it from the AT10 Genius 18K Alum 2024.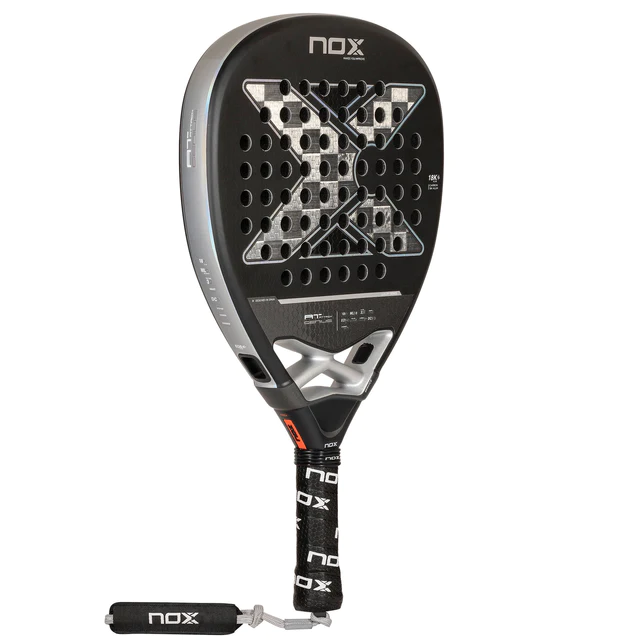 Miguel Lamperti
Like his Argentinian cadet, the legendary Miguel Lamperti also has three palas, which are also equipped with all the brand's new technologies.
ML10 Pro Cup
This is the new racket from the legendary Bahia Blanca player. Round in shape as always, it also has the traditional HR3 foam and 3k carbon on the sides.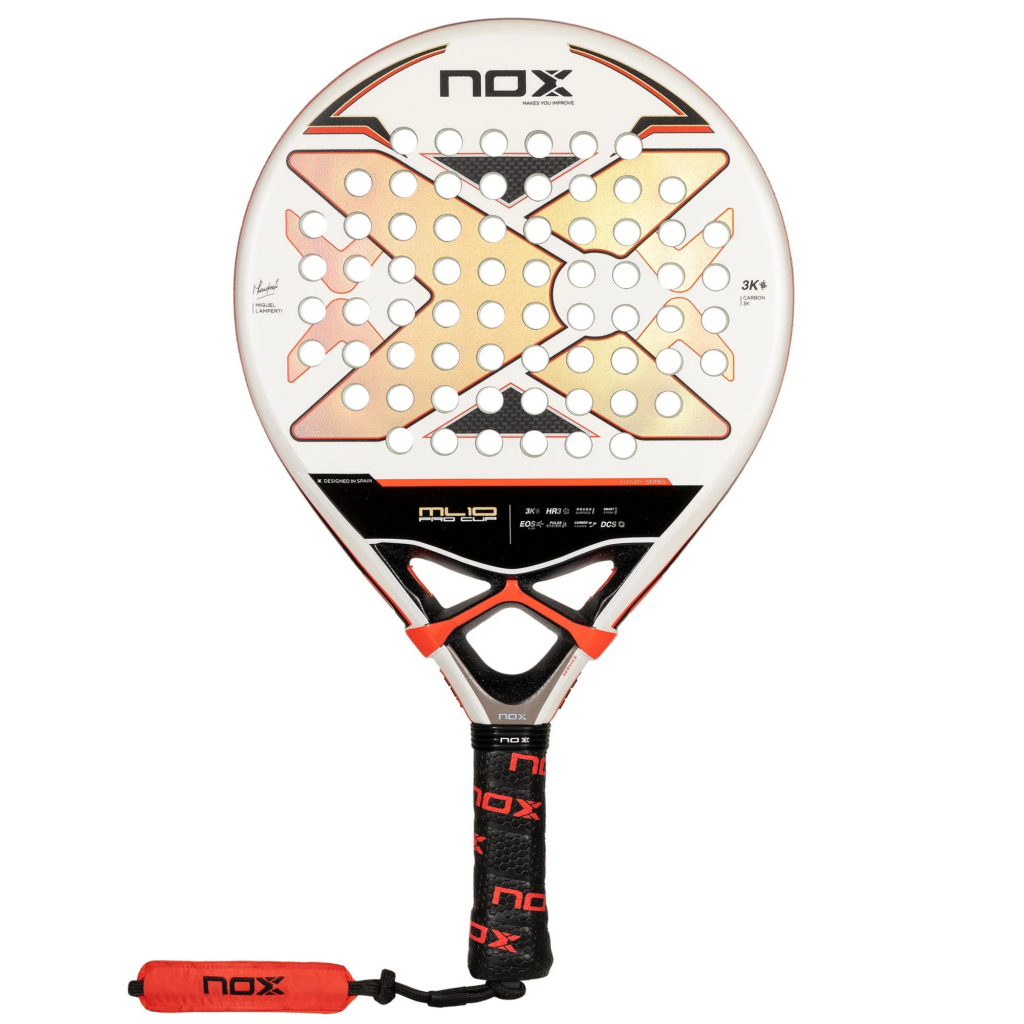 It is accompanied by two rackets with more offensive shapes.
ML10 Luxury Shotgun 18K 2024
A diamond-shaped pala, equipped with 18K carbon on the faces, perfect for the most offensive players!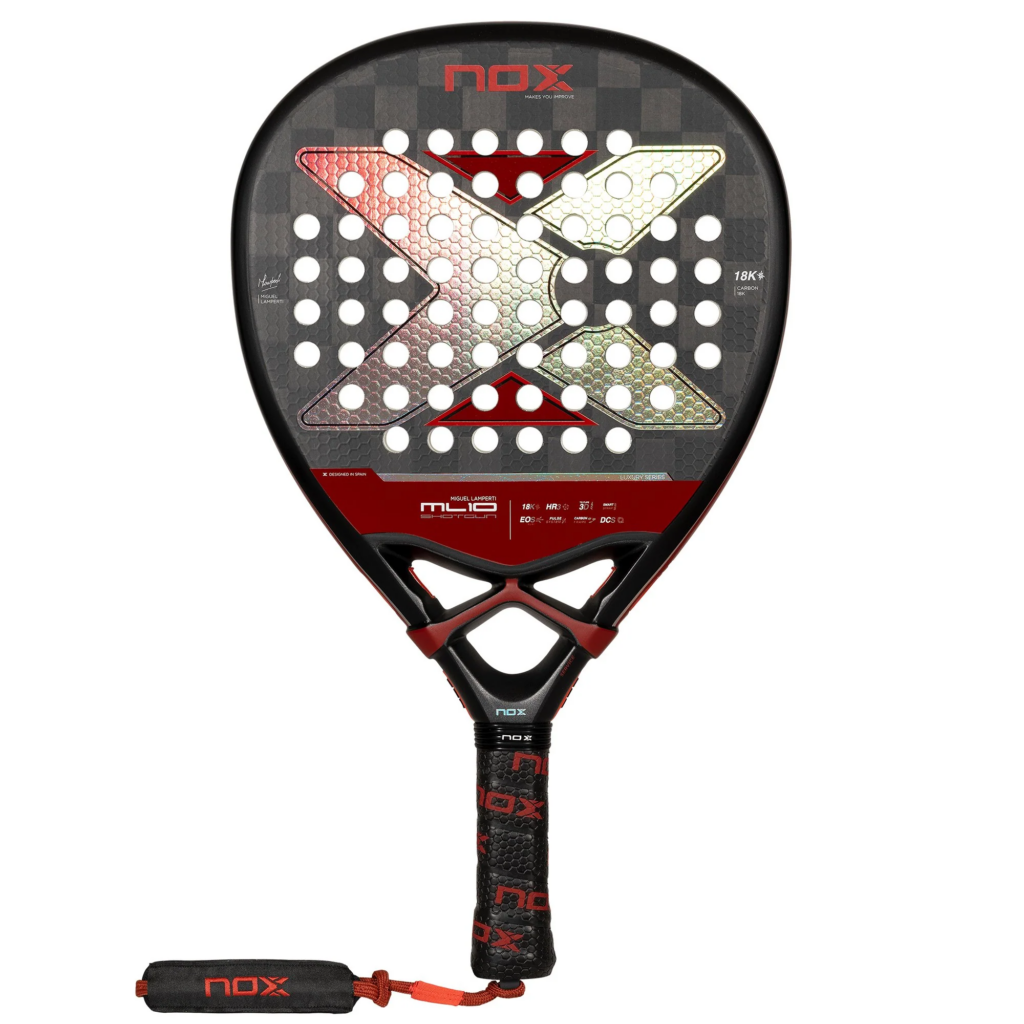 Nox ML10 Luxury Bahia 12K 2024
It's the perfect compromise between the Pro Cup and the Shotgun. With its teardrop shape and 12K carbon on the sides, it will delight fans of versatility!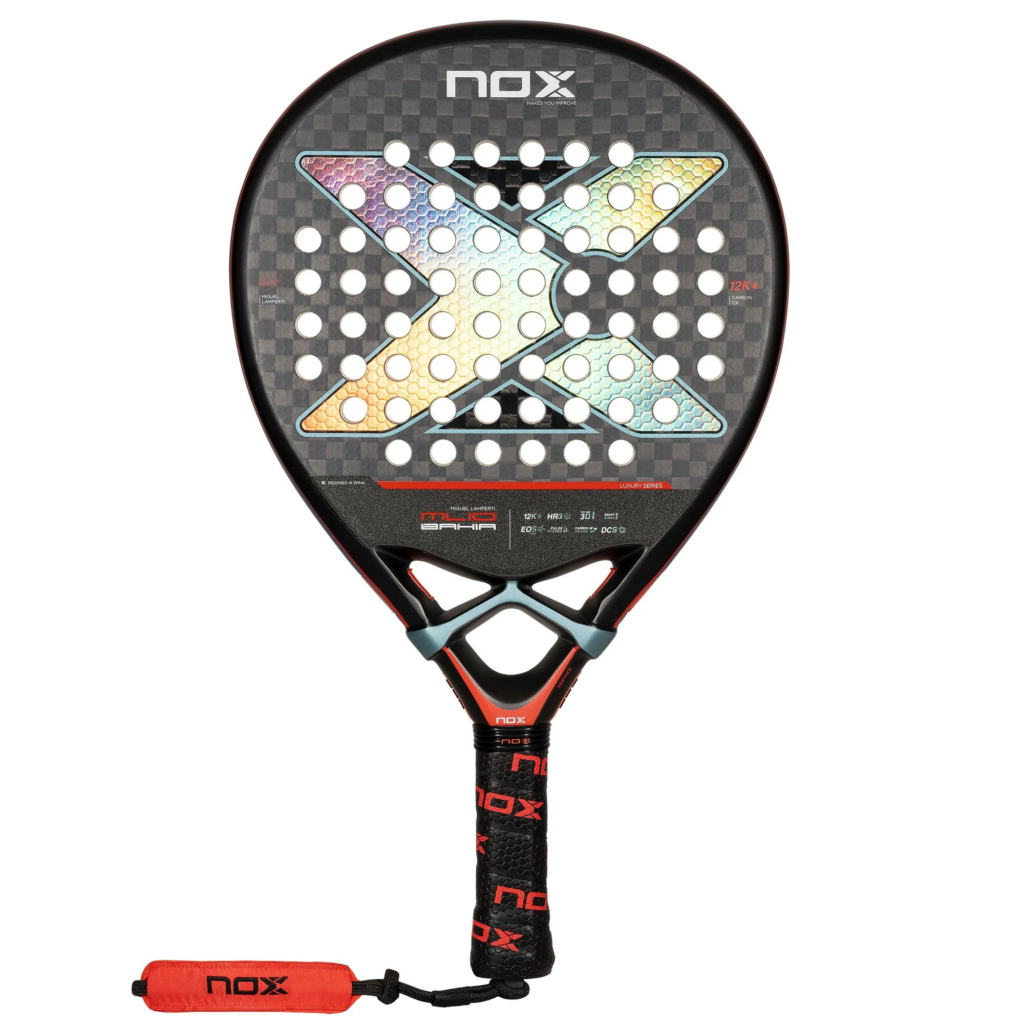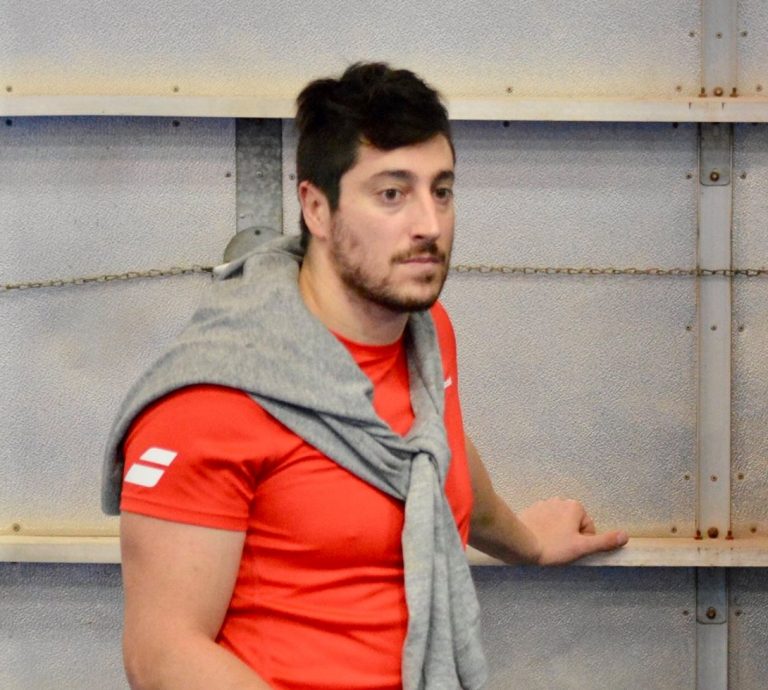 Xan is a fan of padel. But also rugby! And his posts are just as punchy. Physical trainer of several padel, he unearths atypical posts or deals with topical subjects. It also gives you some tips to develop your physique for the padel. Clearly, he imposes his offensive style as on the field of padel !