ONE PADEL is a new brand of padel in fashion! It will soon launch the RUSH. A racket full of promise and we tested. Focus on the RUSH of One Padel.
First observation: The racket is completed. We always expect early versions of bad quality rackets. This is absolutely not the case of this racket which offers quality materials and a rather impressive rendering.
The racket identifies itself as a powerful racket. It is ... But we can not say that this is the most offensive racket on the market. The gum and the sieve are soft. There is a lot of sweetness at the moment of impact. For players looking for a "steep" direct impact, go your way. For others, we will continue our explanations.
Good grip, a good touch. It is a racket that dampens particularly fast balls. The counters have no secret for the RUSH able to cash well.
In conclusion, a very good racket that is aimed at players looking for a soft racket and yet offers good power for PAR 3.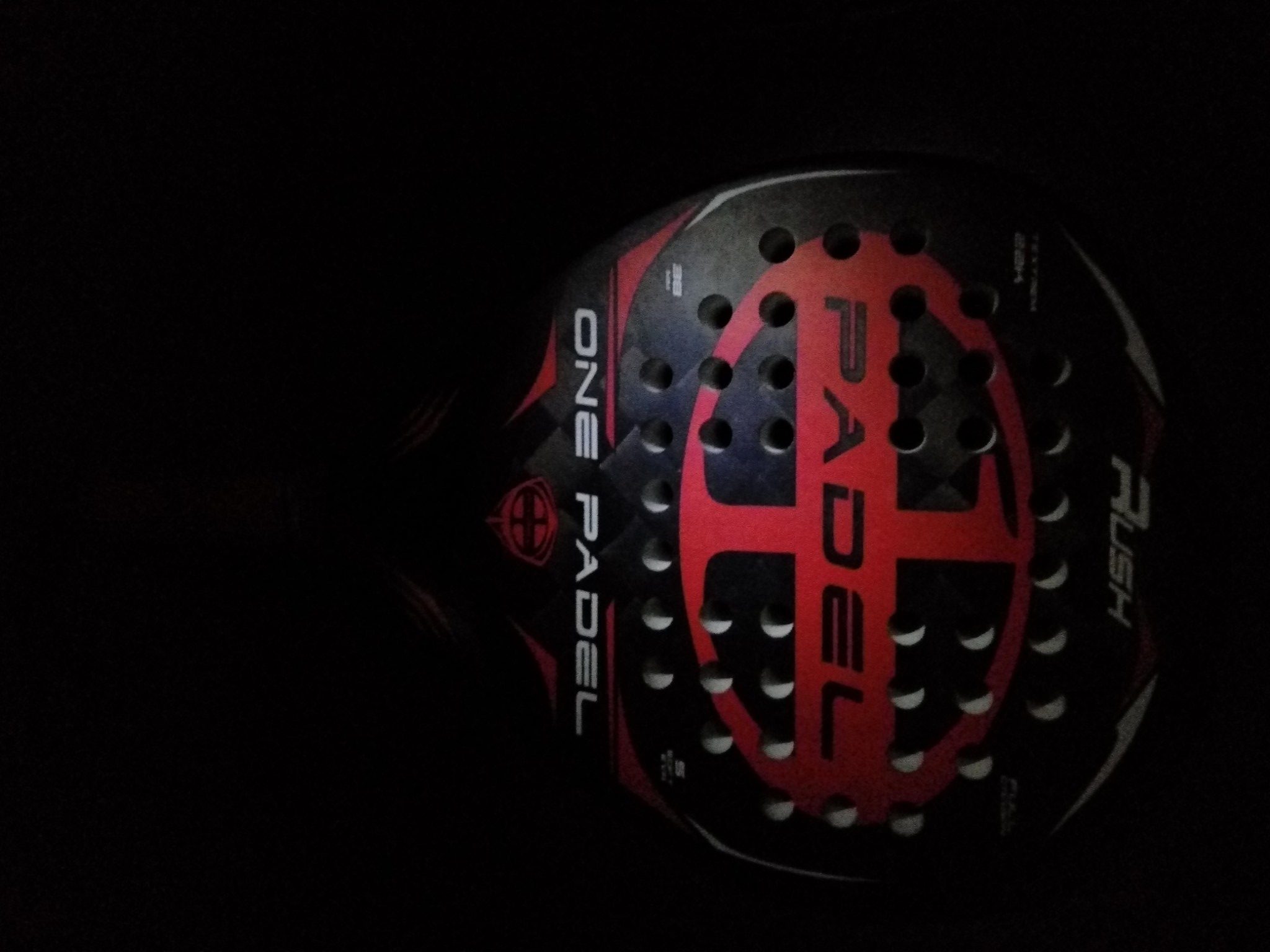 TECHNICAL SHEET:
WEIGHT: 365-380 grs.
CORE THICKNESS: 38 mm.
BALANCE: MIDDLE UP
HEAD SHAPE: Inverted water drop
EXTERIOR CORE: CARBON TEXTREM 22K
CORE INTERIOR: HYPERSOFT EVA Density 30
FRAME: TUBULAR Full Carbon 3K bidirectional
CONTROL / POWER: VERSATILE
PROFILE: PRO & SEMI PLAYER
ANTI-VIBRATION SYSTEM
DESCRIPTIONS:

The RUSH is shaped like an inverted drop of water with great power but, without loss of control, grip is incredibly easy so even novice players can learn with ease.
Its outer core is composed of the latest generation of Textrem 22K carbon which gives it an extreme solidity
The hypersoft foam allows a flawless control and a power restitution at the exit of ball ideal for the players of attack.
The baseline exits are facilitated.
Vibration absorption system caused by off-center hits.
A racket designed for advanced and professional players.

Franck Binisti discovers the padel at the Pyramid Club in 2009 in the Paris region. Since then padel is part of his life. You often see him touring France by going to cover the big French paddle events.