It was the final meeting in Grenoble for the highly anticipated final of the P1000 Jean Lain organized at Grenoble Tennis Padel. During this final, the No. 1 seed, Courrin/Sanchez, faced the No. 2 seed, Ayuso/Raichman. In the end, it was the Ayuso/Raichman pair who won in 3 sets: 6/4 3/6 7/6 (6).
The spectators present witnessed a great confrontation on the central court of Grenoble. From the first minutes, Ayuso/Raichman quickly took the advantage by making the first break of the match. Thanks to their solidity on serve, Philémon Raichman and Quentin Ayuso won the first set: 6/4.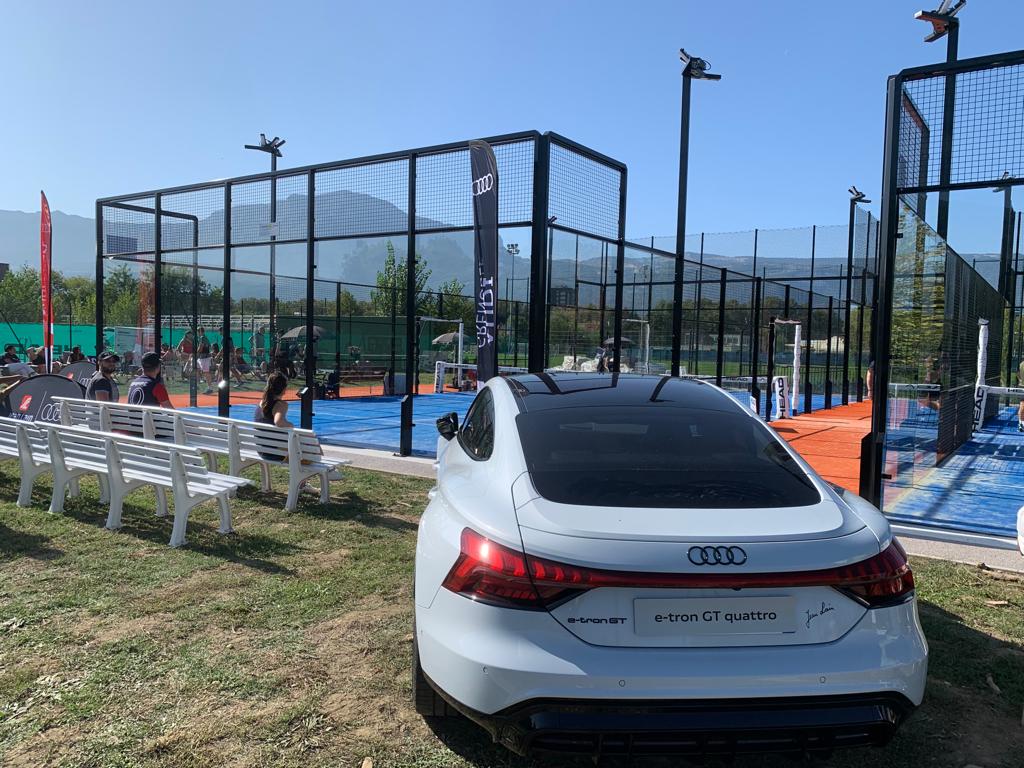 The start of the second round is more tight between the two pairs. We are seeing longer, more constructed points. This time, it's the turn of Nathan Courrin and Norman Sanchez to make the break first. They made much fewer mistakes than at the start of the game and logically won the second set: 6/3.
Raichman/Ayuso repeats his feat
As in their semi-final, Philémon Raichman and Quentin Ayuso embarked on a decisive third set, delighting the numerous spectators around the court. The number 2 seed is in the lead. Each pair successively wins their service game, but neither team manages to create real opportunities on the other's serve.
Unsurprisingly, this match is heading to a tie-break. In this still undecided match, the first gap is for the number 1 seed. Tenacious, Philémon and Quentin come back to score. However, it is Courrin/Sanchez who obtains the first match point of this meeting. But we have to believe that Raichman/Ayuso felt too good in Isère. After saving a match point, the number 2 seed gets one in turn, which she converts on her first attempt.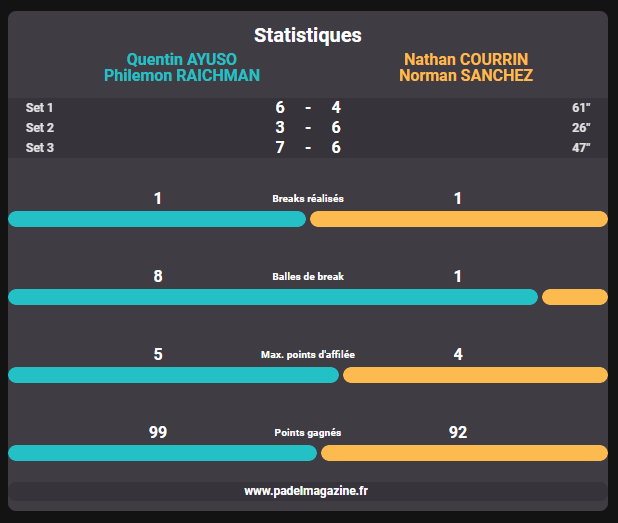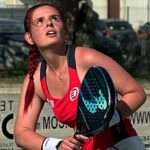 It was his brother who one day told him to accompany him on a track. padel, since then, Gwenaëlle has never left the court. Except when it comes to going to watch the broadcast of Padel Magazine, World Padel Tour… or Premier Padel…or the French Championships. In short, she is a fan of this sport.