The P1000 are linked in the Grand Est and it is the turn of the Padel & Foot Bischheim (67) to offer a men's tournament of this caliber - in association with Fun Padel.
The P&F will propose a final table (Saturday and Sunday) of 24 teams on its 3 indoor courts, with the following distribution:
20 pairs directly in the main draw
4 qualified pairs, from a qualifying table of 12 teams - which will take place on Friday evening (from 18 p.m.)
It will therefore be necessary to be at least among the 32 best-ranked teams to claim to participate in this event (the ranking taken into account will be that of September 2021).
How to register ?
For any information and / or to register, you can contact the Tournament Referee: Vincent DOLÉ.
+06 78 48 14 59
dolevincent@yahoo.fr
Closing date for registrations is Monday September 27 at 12 noon
How to get to the club?
If you come in train, bus H then tram B will take you there from Strasbourg train station.
If you prefer the plane, a train connects the airport to Strasbourg station.
Finally, if you come in car - exit 49.1 Hoenheim on the A4.
Where to sleep ?
The club has a partnership with
HOTEL KYRIAD
Strasbourg North Congress Center
6 avenue Pierre Mendès France
67300 Schiltigheim
+03 88 81 24 44
Price: 49 € per night (instead of 69 €) & 9 € for breakfast (instead of 12,50 €)
Reservation by email at strasbourg.pdc@kyriad.fr with the promo code: " PADEL& FOOT STRASBOURG »

Pratical information
Registration fee : 30 € / player.
Competitors can enjoy an on-site catering service all weekend.
The reception of players and their companions will be in compliance with current health regulations.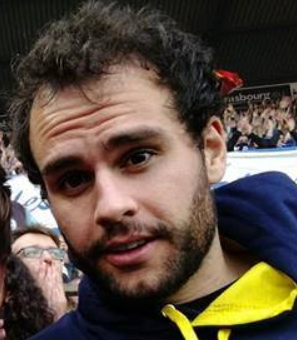 Vincent discovered the padel ten years ago, only devoted himself to it after too many "firsts" in tennis tournaments. Lovers of sport in general and despite his lack of talent for bandeja, this Norman expatriate in Alsace will try to make you live the news of Padel in the "Grand Est". Judge referee what's more, the tournament news should be quite rich!