Cyril Hanouna played this morning, P2000 4Padel Strasbourg, next to Jose Sanchez Serrano, the Spanish top 50 in the world. The host of C8 and his teammate lost in two rounds against Teri Groll (83rd French) and Diego Garcia (79th), 6/3 7/6.
At the end of this meeting, Cyril Hanouna returned to his match alongside the Spanish player at the microphone of Padel Magazine.
"I have never been put in the fridge so much"
We can say it, Cyril was, to say the least, stunned by the configuration of the meeting. Because yes, for "the first time in his life" the very recent 86e French player was put in the fridge. "This is the first match of my life, even when I was playing P100, where I was put in the fridge so much", he is surprised.
An observation visible on the court, with a game very oriented towards the left player, José Sanchez Serrano. A situation which amused the host who put himself in the thoughts of Diego and Tori: "They said to themselves: today, we are going to prove that we have the Spanish level".
But where Cyril is even more admiring of his opponents is that they played at their level. Even, Diego Garcia went to make a confession to the host at the end of the match: "I played against nature because I wanted [José Sanchez Serrano] to play".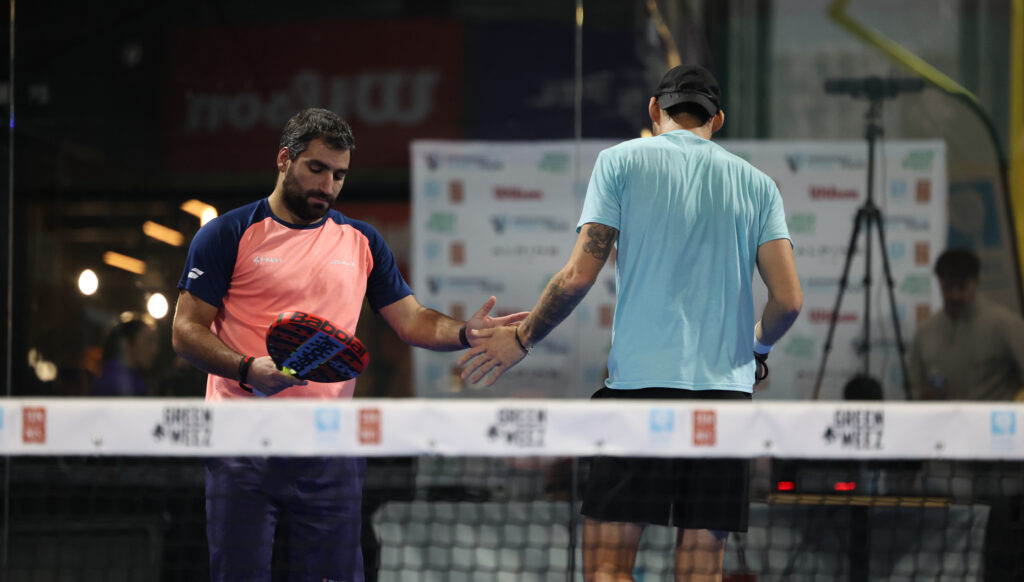 "We lacked aggression"
Cyril Hanouna, who should have expected a completely different scenario in this first match at P2000, looks back on his meeting. If he "fell asleep" from time to time, deprived of bullets for "at least ten exchanges", he notices that what they missed today, "is to be more aggressive". "José stayed in the back a lot, he stayed in defense a lot. I think he should have sent more ".
"Teri, he went to the net a lot and even when we lobbed him, José didn't come to the net with me", finally notes Cyril Hanouna. "In his head, José plays like on the World Padel Tour. And if Teri and Diego play well, they don't have the defense of professional players".
"It was a match with a lot of exchanges and I enjoyed this match, I loved playing with Joseda!". Despite the defeat in two sets, the rounds were held. "I think we weren't far", he finally concludes.
"I had a good match, I felt good"
Despite the loss of this match, Cyril Hanouna was very happy with his match. "I had a good match, I played well diagonally against Diego, from the start, I felt good in the match", he analyzes, once all the tension of the match has subsided.
In addition to having a good match, alongside such a good player as Joseda, Cyril Hanouna particularly appreciated the consistency of the two teams on the pitch: "It was a match where there were very few mistakes.".
For the ranking matches, Cyril Hanouna planned to take more risks, whether it was him or Joseda. Because on a P2000 and a tour of the World Padel Tour, the game is really different. "They play another padel because here, we are still on a padel which is a little more tennis", He explains.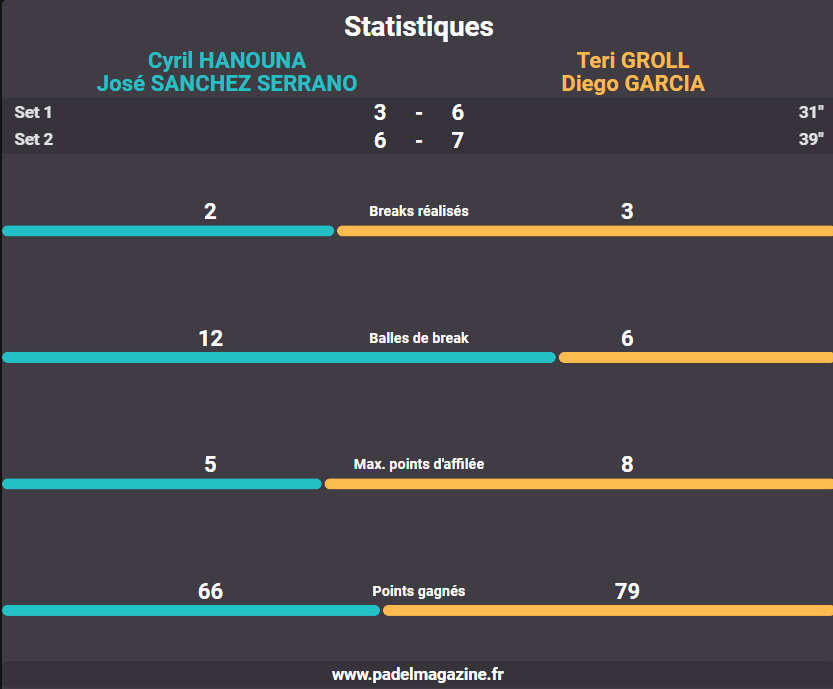 Cyril Hanouna and José Sanchez Serrano played their first ranking match, before having to retire following an ankle injury.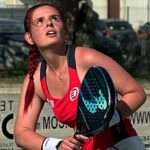 It was his brother who one day told him to accompany him on a track. padel, since then, Gwenaëlle has never left the court. Except when it comes to going to watch the broadcast of Padel Magazine, World Padel Tour… or Premier Padel…or the French Championships. In short, she is a fan of this sport.