Reunion is very well represented by its players who made the trip to this last P2000 of the year at 4Padel Strasbourg. Earlier in the morning, Anna Blue Hoareau (62) and Elisa Guiraud (78) won against Margaux Randjbar (26) and Peggy Maignien (34) (TS10), 3/6 6/3 10/2.
They returned to microphone of Padel Magazine on their match and the development of padel in the meeting.
From the heat of Reunion to the cold of Strasbourg
It is clear, for Anna Blue Hoareau and Elisa Guiraud, the reason for their coming is "the desire to play padel". But from 27 degrees on the islands, to 7 degrees in the northwest, it is better to be well equipped: "we take a lot of sweaters, scarves, hats. We stocked up".
Are the approximately 20 degrees of difference the reason for the sluggish start of the two players? Maybe. From the start of the match, the Reunion Islanders were in difficulty. "There was a hole, we lost a game, we got broken. And behind, we have a ball to come back and break and we lose the set on that", designs Anna Blue Hoareau.
Despite losing the first set, the two players repositioned themselves and were the first to break. They lead in the second set and lead their opponent into a decisive super tie-break. "Usually, we don't really like super tie-breaks, we often lose on them. But there, we tried to get into the super tie straight away, not to make any entry mistakes, because that's kind of our specialty.", confesses Elisa Guiraud.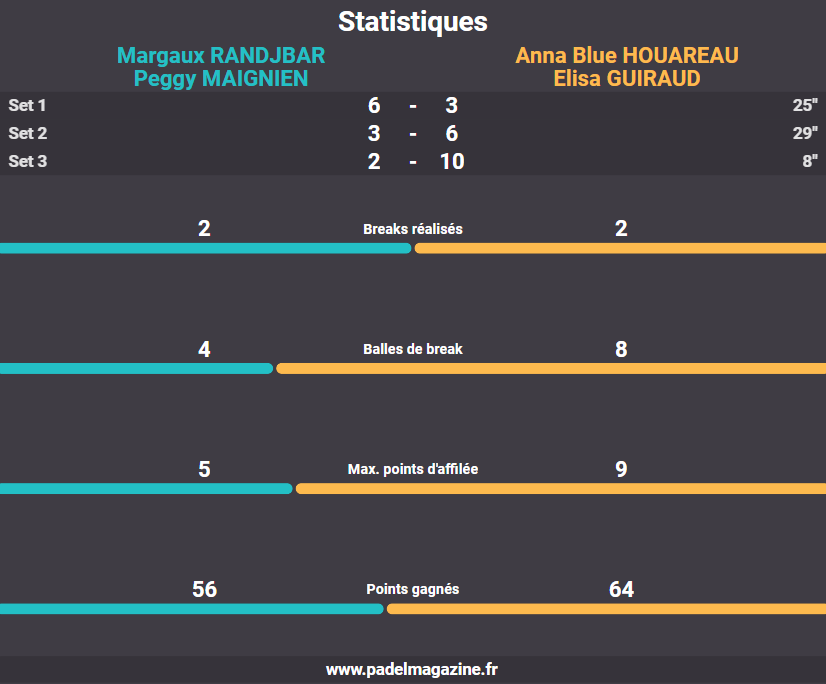 The boom of padel in the meeting
Reunion is perhaps one of the overseas islands where the padel grows the most. "Le padel is exploding. There are clubs springing up everywhere and there are more and more tournaments, more and more players too.", testifies Anna.
Remember, the Pointe des Galets Sports Union (USPG), on Reunion Island, organized a women's P1000, on the occasion of Pink October. And last February, it was in Réunion Padel Club where a P1000 Men took place. Next year already two P1000 gentlemen are planned for the month of February.
As for padel women's game, the number of female players also continues to increase, even if it is not at the same rate as the padel male. "There are more and more female players. And among the guys, it's monstrous.", says Anna. Among these players, many former beachers and tennis players, who have converted, like many, to padel.
You can follow the rest of the Strasbourg P2000 on the channel Padel MagTV :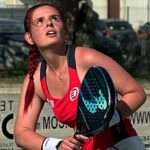 It was his brother who one day told him to accompany him on a track. padel, since then, Gwenaëlle has never left the court. Except when it comes to going to watch the broadcast of Padel Magazine, World Padel Tour… or Premier Padel…or the French Championships. In short, she is a fan of this sport.