The FFT's seduction operation, led by Marianne Vandaele in charge of developing the padel feminine, continues with vigor. After inviting future players to two events in Lot-et-Garonne last September, future players are this time invited to Loire and Rhône, precisely to Lyon and Saint-Étienne.
The two clubs, PadelShot of Lyon and PadelShot de Saint-Étienne, will open their grounds to introduce women to padel, under the leadership of Marianne Vandaele. Women do not representing only 18% of licensees in France, the FFT organized these initiation sessions, completely free, with the aim of attracting more players.
The first meeting is set in Lyon, on November 1, with two slots available: from 15:30 p.m. to 17 p.m. and from 17:30 p.m. to 19 p.m. From 19:30 p.m., an exhibition match featuring high-level French players will be organized.
In Saint-Étienne, the meeting is on November 2, with two slots also offered: from 17:30 p.m. to 19 p.m. and from 19:30 p.m. to 21 p.m.
It should be noted that each slot will be followed by a drink offered by the organizers. The objective is to allow the women present to get to know each other and, why not, to consider coming back to play padel together.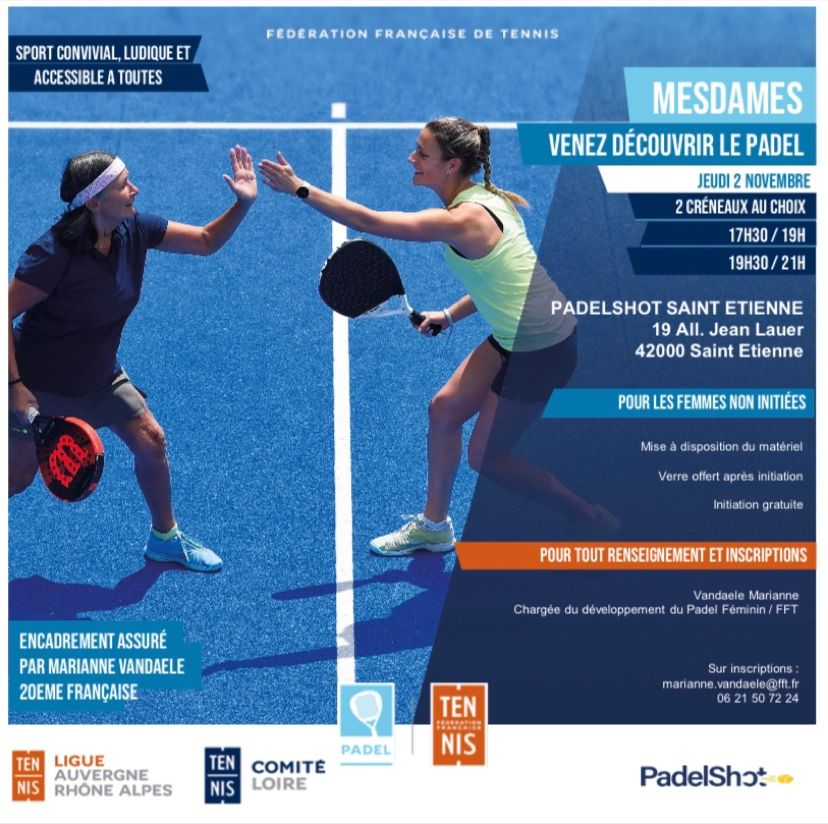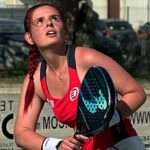 It was his brother who one day told him to accompany him on a track. padel, since then, Gwenaëlle has never left the court. Except when it comes to going to watch the broadcast of Padel Magazine, World Padel Tour… or Premier Padel…or the French Championships. In short, she is a fan of this sport.