At the Women's Open Stéphane Plaza Real Estate au Padel Club de Lyon, les premières parties ont démarré aujourd'hui.
If the weather is always perfect to play and watch high level padel ... indoor, Sunday will be a great day.
The qualifications delivered their verdict.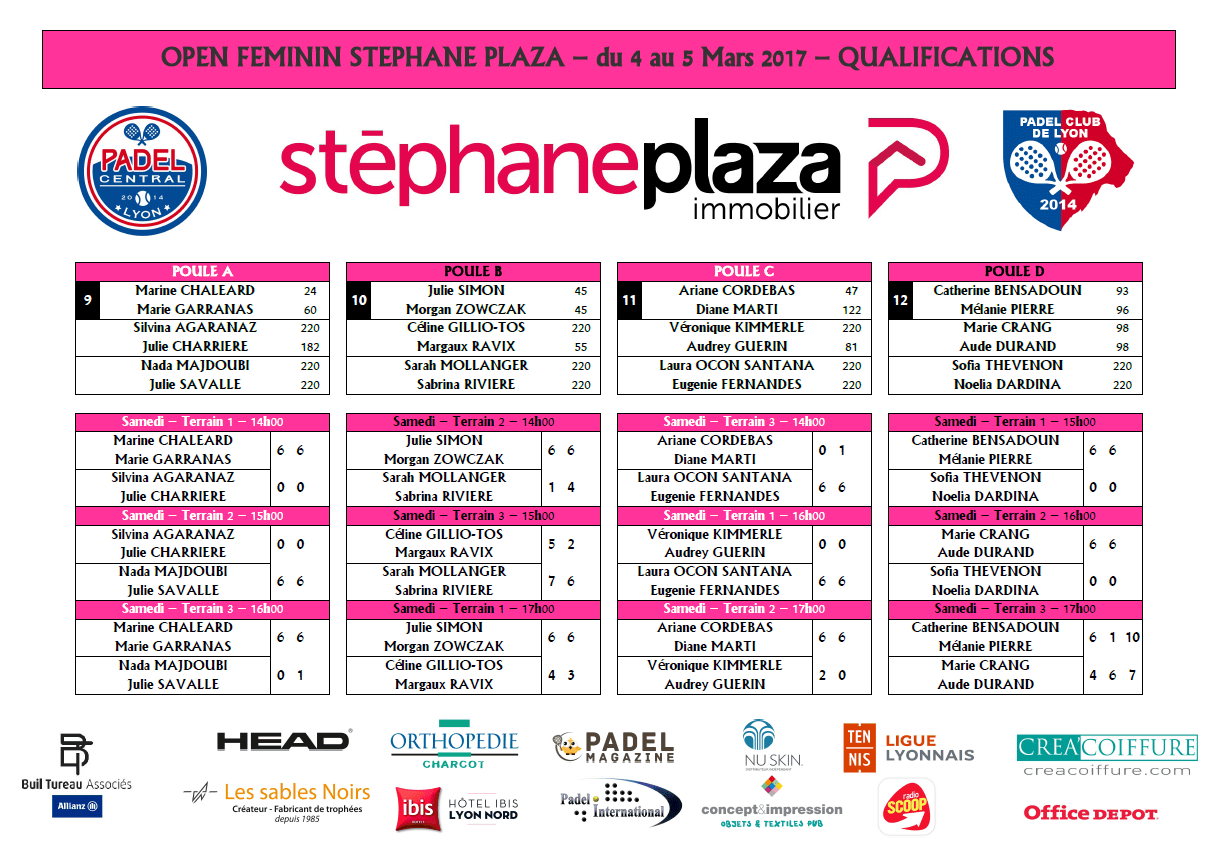 No surprise, since all the seeds have passed quietly. But big alert for the pair Bensadoun / Pierre, passed a few points of the defeat after finally winning his match against Crang / Durand 6 / 4 1 / 6 10 / 7.
The first 8e finals are in progress ....

Franck Binisti discovers the padel at the Pyramid Club in 2009 in the Paris region. Since then padel is part of his life. You often see him touring France by going to cover the big French paddle events.