At Mario's microphone, Lucile Pothier and Jessica Ginier shared their impressions on the victory which qualified them for the semi-final of the French Championships padel 2023.
They evoked a feeling of superiority over their opponents, despite a difficult and almost error-free first game. "Indeed, we were keen to play this quarter-final," they said. They recalled their last confrontation, a more difficult three-set match. It was interesting for them to face them again: "We knew that Laura did not participate in many tournaments, so we understood that if we managed to impose great intensity from the start, we could surprise them with our speed. » And that's exactly what they did.
Their remarkable physical presence and well-honed strategy were established by their coach, Johan Bergeron. Having Johan as a coach is a real privilege: "We train together every week, he knows us by heart. Johan has considerable expertise, both on the French and international circuits. He gives us the instructions, and we apply the tactics. »
This bodes well for the future.
Don't miss any moment of the 2023 French Championships, find us just below: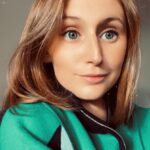 Passionate about Padel since 2018 with numerous experiences in communication and content creation, I want to share my passion with you through my writings.