New tournament weekend, new poll. And today we asked you who you see winning this last P2000 of the season. This morning, the men's and women's semi-finals took place, with some surprises. Already in the women's table with elimination of seed 1, Invernon/Pothier by Phaysouphanh/Ligi. And among men, the surprise qualification of Toulouse Theard/Pech.
69% Ligi/Phaysouphanh
In the ladies, you have your champions. More than 2/3 of you believe that the 3rd seed will win in this final, against Marie-Amélie Dardaine and Charlotte Soubrié (TS2). It must be said that the southern pair impressed against Invernon/Pothier.
But watch out for Marie-Amélie and Charlotte, who have been in great shape since the start of this tournament.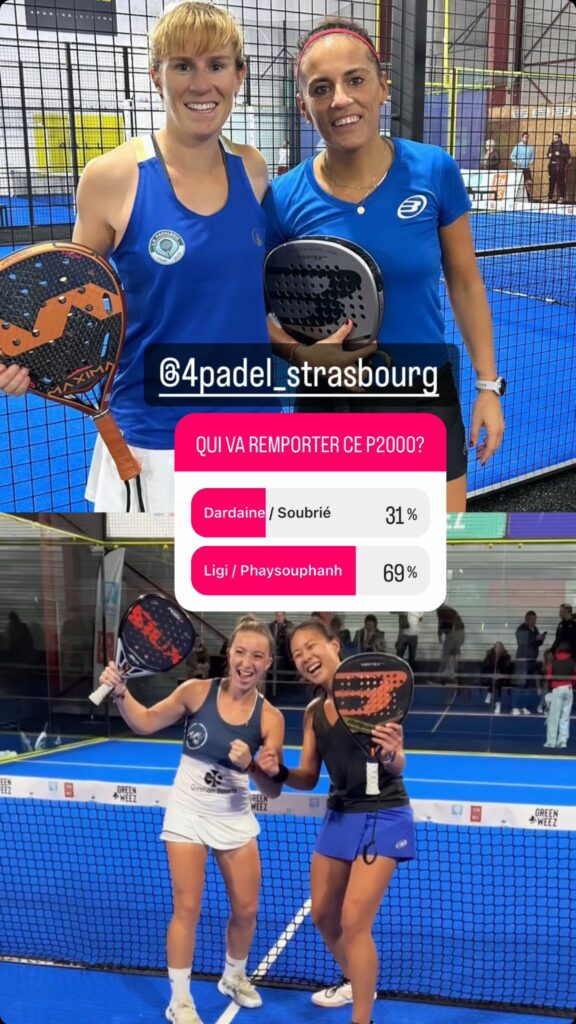 Maigret/Bergeron, obvious
In the second final of the day, opponent Adrien Maigret and Johan Bergeron à Benoît Theard and Thibaud Pech, you are quite unanimous on the question: 84% of those questioned see a victory for Adrien and Johan.
Both players have a chance against a novice pair at this stage of the competition. Benoît and Thibaud confessed this morning at the microphone of Padel Magazine, having never reached a quarter-final in P2000. So here they are in the final in Strasbourg.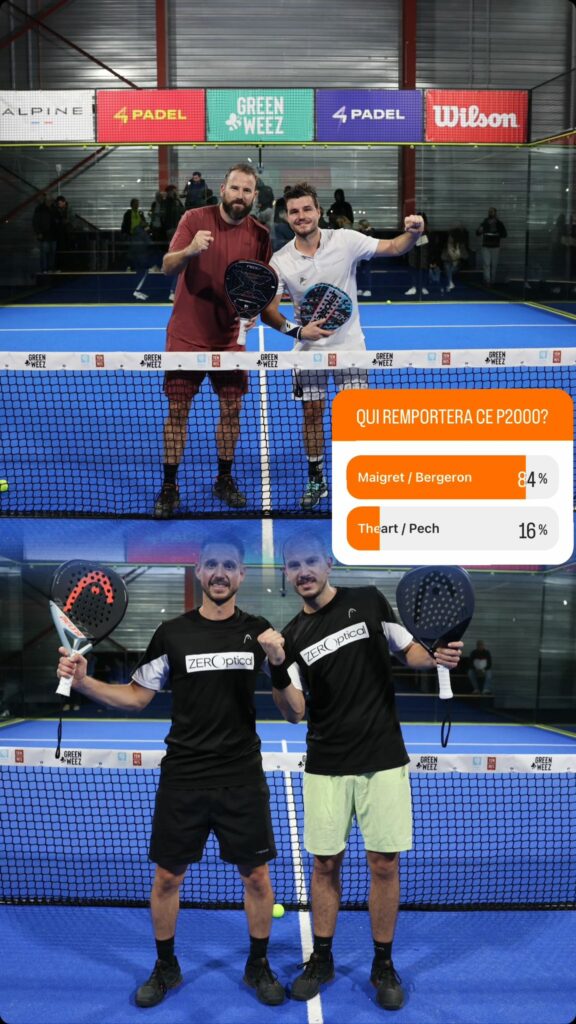 You can already follow the women's final live on the channel Padel MagTV :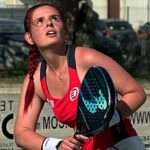 It was his brother who one day told him to accompany him on a track. padel, since then, Gwenaëlle has never left the court. Except when it comes to going to watch the broadcast of Padel Magazine, World Padel Tour… or Premier Padel…or the French Championships. In short, she is a fan of this sport.