Le Tennis Club Marignier organized its first P500 over the weekend of July 16-18. Here is a little feedback on the holding of this tournament awaited by many players.
Accompanied throughout the weekend by a blazing sun, 18 teams battled to win the first P500 category tournament organized in Marignier.
A very good level from Saturday with close encounters. A significant participation throughout the weekend of pairs coming from all over the Region: Lyon, Grenoble, Chambéry, Thonon, Annecy, Seynod, Annemasse and Marignier of course.
Here's how the tournament went: a pool on Friday evening, 12-team TMC on Saturday followed by ¼, 1/2 and final on Sunday.
Each player was able to appreciate the organization and the friendliness of the club, whether in terms of the fields or the competition. But above all the trademark of the club: its enthusiasm to provide an atmosphere at the level of the event.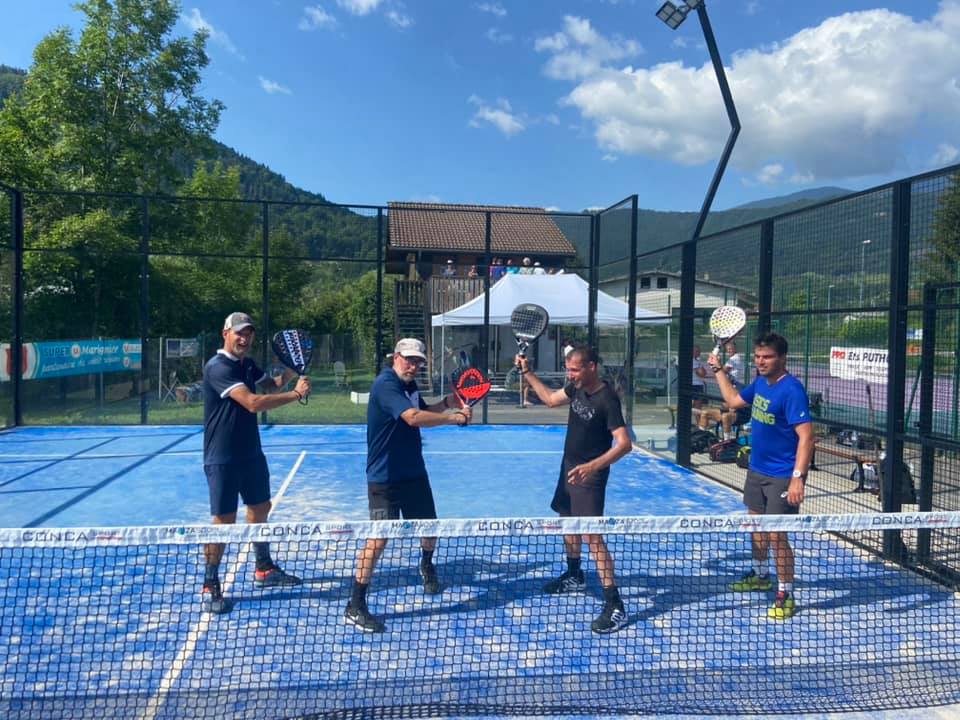 Here are the results of the P500:
Winners: Christophe Montcharmon (Marignier) and Thomas Fabre (Archamps Bossey and a bit of Marignier)
Finalists: Clément Arcangeli (La Tronche) and Vincent Battistella (Chambéry)
3rd : Benjamin Martin (Spirit Padel Lyon) and Martin Poirieux (Montbrison)
4rd : Laurent Desbiolles (Marignier) and Allan Cally (Marignier)
source: Facebook TC Marignier

Alexis Dutour is passionate about padel. With his training in communication and marketing, he puts his skills at the service of padel to offer us articles that are always very interesting.