Nicolas Binisti and Alessio Romoli, a French and an Italian who live in Tenerife feast on padel and beach tennis in amateur tournaments.
Two very different awards!
Nicolas, has lived in Tenerife for 4 years and he is very proud to announce his ratio of 100% of tournament wins on Spanish soil. Of course, he has only participated in two competitions so far, but he does not intend to stop there! With him, the Italian Alessio Romoli vient de win their very first tournament after 4 failures in the final !
The two men who are met at beach tennis eight months ago they first participated in a beach tournament in which they lost in the semi-finals.
They took advantage of a tournament organized this weekend by the club Activate Padel, to try their luck together at padel. A friendly tournament being played on a winning set, with golden point at 40 A !
A format of pools of 5 pairs with the first 2 from each pool qualifying for the quarters. The tournament started very well for them with two first rounds won 6/0! Perfect preparation for the following matches and to gain confidence!
A great day at Activate Padel and a first for Alessio!
For their first tournament padel together, the two friends demonstrate a good complementarity and a good understanding on the track. In the final, the beginnings are complicated since they are broken from the start, Alessio already sees the specter of a 5th defeat in the final. The Italian begins to believe that he is cursed but the Franco-Italian pair turned their backs on them, before moving up a gear and winning the match 6/4!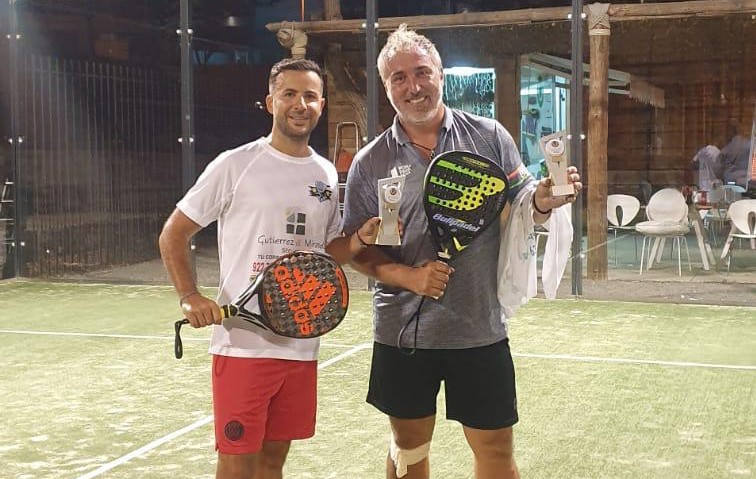 Nicolas Binisti remains undefeated in Tenerife, and his partner is finally on the first step of the podium! Beyond the result, it is obviously the pleasure of spending a great day on unapproved tournaments, enjoying the sun and good times with the other participants.
We will never see Nicolas and Alessio on the WPT, but this is especially the padel, have fun whatever their level and share good times thanks to this fun and social activity! And for this, the two friends wish to thank the club Activate Padel for the organization of this wonderful day!

Team Padel Magazine tries to offer you since 2013 the best of padel, but also surveys, analyzes to try to understand the world of padel. From the game to the politics of our sport, Padel Magazine is at your service.