Le 14 2020 June will remain a special date since it corresponds to the birth of the new club, the " Padel Solesmes Club ". After several weeks of preparation, discussions with representatives of the city ​​of Solesmes and in particular Mr. Paul SAGNIEZ, its mayor, and despite the COVID 19 crisis, the office and the statutes of the association have been formalized.
The team consists of Mr. Fouré Gilles, President ; Mr. Bertrand Yannick, treasurer, and Mr. Fouré Benoit, secretary. Our desire to found this club was based on our regular practice of this indoor sport, and the need shared by many practitioners to be able to practice our sport in the open air. Indeed, there are many indoor pitches from Valenciennes to Cambrai or Denain, but outdoor pitches do not exist, except in Solesmes.
The will is to rely on the opportunity of the equipment of the family and sports complex of Solesmes to contribute to the development of our sport in our sector. Many enthusiasts have already committed or shown interest, and the inhabitants of Solesmes and the community of Communes of the Solesmois country have a growing interest in our association.
The club wishes to develop our activity on two axes:
To introduce this sport to the greatest number, in particular the Solesmois, in particular children and adolescents, by developing test sessions and workshops and courses for beginners, in partnership with municipal services, schools, youth and social structures.
Make known the Padel Club Solesmes by regularly offering meetings, tournaments, festive moments to the most numerous, from the novice to the expert.
Collaborations are already established with Lilian FOURE, current 20st French player, available to provide his expertise and his teaching know-how, or with Clément LEGRAIN, official referee of the French Tennis Federation, on which depends the Padel.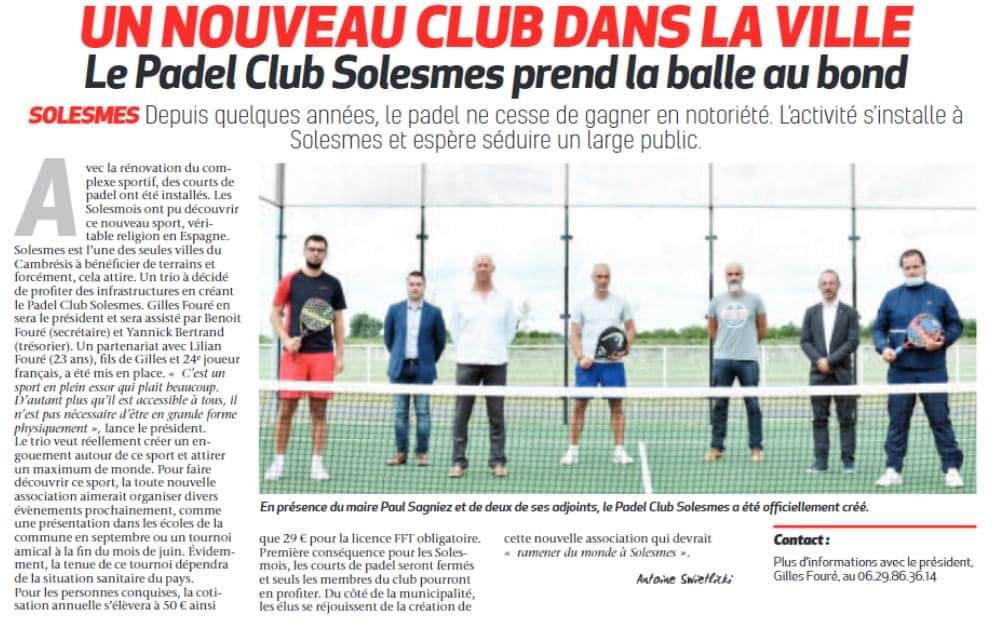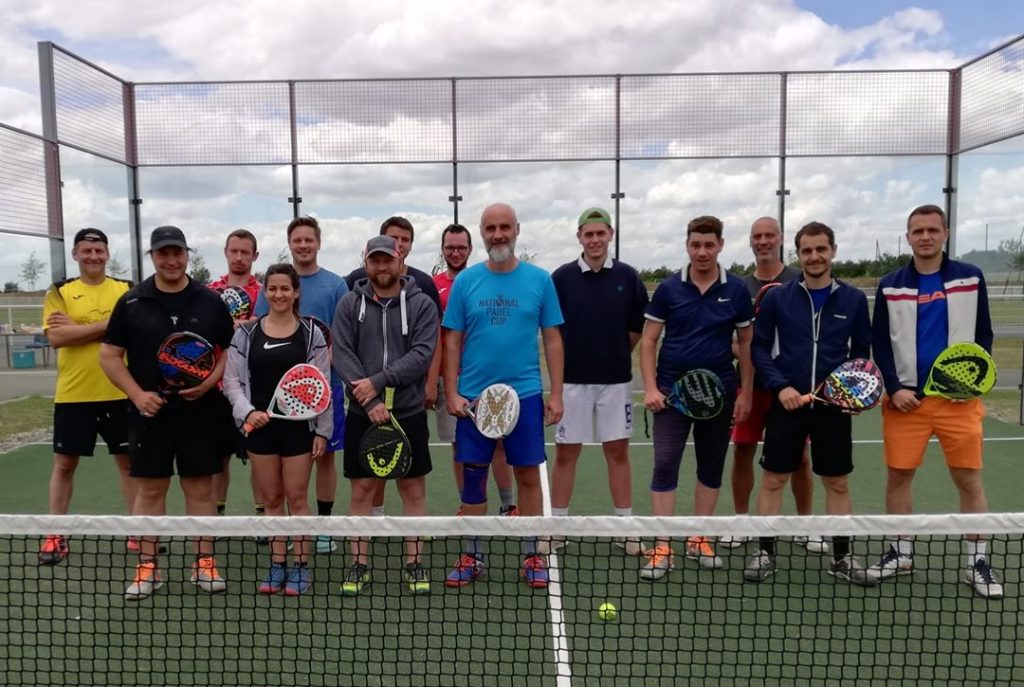 Franck Binisti discovers the padel at the Pyramid Club in 2009 in the Paris region. Since then padel is part of his life. You often see him touring France by going to cover the big French paddle events.