Paula and Ari are starting to get used to it. Opposed to the surprise Castello/Osoro pair, the world number ones obtained their ticket for the Amsterdam final in 1h14 of play: 6/2 6/1.
Josemaria/Sanchez on mission
From the first game, the four protagonists got into their game well, with a lot of intensity in the exchanges. Paula Josemaria uses her left paw, but comes up against good defense from Zazu Osoro. However, if the exchanges seem balanced, it is the world number ones who offer themselves the first break opportunities on Osoro's serve, which they convert directly.
Paula Josemaria and Ari Sanchez unfold and impose their rhythm. Helped by the fast conditions of the track, the queens of the circuit cause Castello and Osoro to make mistakes. Zazu Osoro's defense, so far impeccable, becomes more shaky.
Once again on Aranzazu Osoro's serve, Paula and Ariana offer themselves four opportunities to take the first set. On another quality backhand volley from Ari Sanchez, the world number ones claim the first set in 43 minutes, 6/2.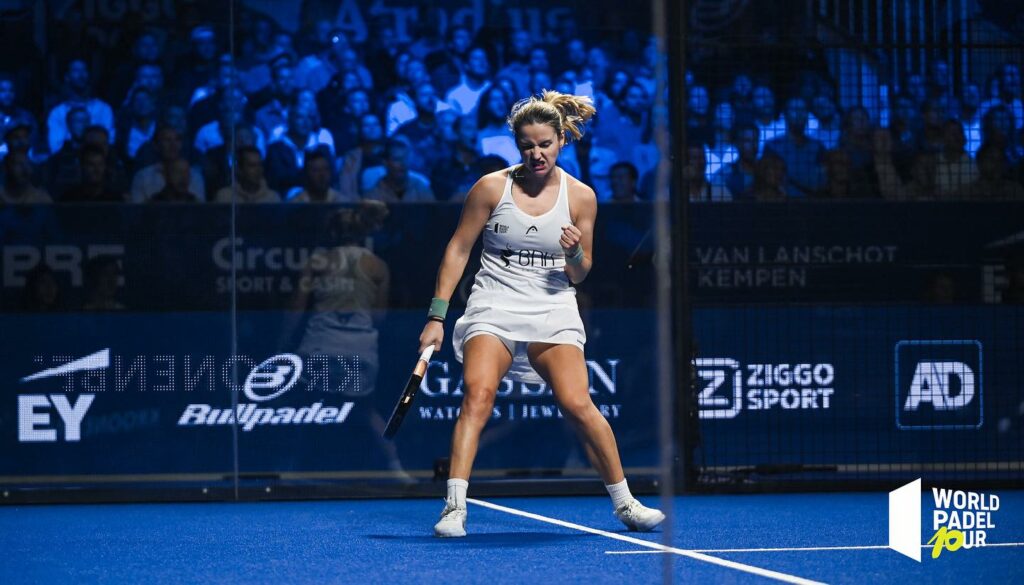 The number ones in steamroller mode
No drop in speed at the start of the second round. Still very focused, despite the loss of the first act, Aranzazu Osoro and Jess Castello offer themselves a first opportunity to break. No alarm among the number ones who managed to ward off the danger, helped by the slightly trembling hand of Castello.
The rest of the match will be synonymous with a lot of frustration for the number seven seed. Jess Castello and Zazu Osoro make a lot of mistakes, often trying to finish the point too quickly. The queens of the circuit seize every opportunity to hurt their opponents, always playing the right move, creating real disorder in the Spanish-Argentinian pair.
The last strength of Osoro and Castello seemed to have gone with the loss of the first game of the second round. There is far too much waste in their game. Even if they manage to erase a break at 4-0, Aranzazu and Jessica were starting too far back. The number ones do the job and earn their place in the final. Score 6/2 6/1.
Ariana Sanchez and Paula Josemaria are off to their 17th final, all circuits combined out of 21 tournaments played. If they win, they would be assured of finishing the year as world number one.
Ariana Sanchez and Paula Josemaria will face the winners of the second semi-final, Triay/Ortega-Brea/Gonzalez, which will be played in the first rotation of the afternoon.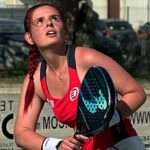 It was his brother who one day told him to accompany him on a track. padel, since then, Gwenaëlle has never left the court. Except when it comes to going to watch the broadcast of Padel Magazine, World Padel Tour… or Premier Padel…or the French Championships. In short, she is a fan of this sport.