This Saturday July 24 was held the 1/2 finals of Las Rozas Open Estrella Damm 2021.
And once again the spectators were spoiled because we had a spectacle, very good play and suspenseful matches.
If you haven't had the opportunity to watch the matches, don't worry, as usual we are leaving you the summary videos and of course the streaming link for the Women's and Men's finals on Sunday July 25th.
At men's
The first match pitted Maximiliano Sanchez and Luciano Capra à Fernando Belasteguin and Sanyo Gutierrez.
In a very tight part, el tiburon de Vila Mercedes and his teammate pushed the winners of the last tournament to their limits.
Au mental El Mago de San Luis and El Boss take victory on a score of 6-4 / 6-7 (1) - 6-4 thus winning their ticket for a fourth final.
Will they manage to win the game and assert their status as big contenders for the No. 1 title this year?
In the second match, we could witness the clash between Alejandro Galan - Juan Lebron et Pablo Lima - Agustin Tapia.
Although No. 1 was a favorite, it was to the public's surprise that Tapia and Lima qualified in just 2 sets and offering a padel of a very high level.
Final score 6-4 / 6-4 for a second final and possibly a very first title this season.
Today it will be the eighth different final (in eight tournaments) for men!
In the ladies
The day began with the meeting between Ariana Sanchez - Paula Josemaria et Lucia Sainz - Bea Gonzalez.
Despite a good comeback in the second set, it was not enough for the Andalusian and her teammate to win the game.
Indeed Sanchez and Josemaria did not tremble and as usual deployed a very solid game.
They qualify for their fifth final of the season!
Their opponents of the day will be two players who seem to be reborn in these Madrid lands.
This is about Marta Marrero and Marta Ortega who in a close encounter against a very solid pair managed to impose their game and win the game.
It's a bit of a revenge for the Madrilenian and her teammate who had been dominated by Delfina Brea and Tamara Icardo in a scenario similar to Valencia.
The Spanish have reversed the trend this time around and thus access their first final from 2021!
Live
To watch the men's and women's finals, the link is just below.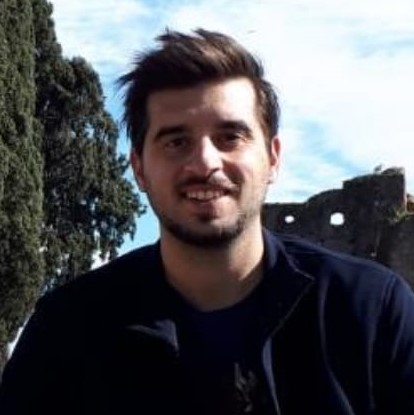 Fan of padel and of Spanish origin, the padel runs through my veins. Very happy to share with you my passion through the world reference of padel : Padel Magazine.