The second match of the day of World Padel Tour Final Master will have kept all its promises!
In the race for the title of "Maestro", the battle of the day opposed the winners of the Mexico Open Alex Ruiz and Franco Stupazcuk à Pablo Lima and Jeronimo "Momo" Gonzalez (drawn at random to contest his first Master Final).
The number 4 pair was counting on doing it again this Thursday afternoon against two players who had not yet played a single game together.
However, it was without counting on a Momo Gonzalez insane with a very high level of play and a solid Pablo Lima as usual. In a flash, the underdogs took the first set 6/1 and seemed ready to offer us the first surprise of the tournament.
The second round was tighter and eventually turned to the advantage of Stupa and Ruiz who showed their true faces: 7/5.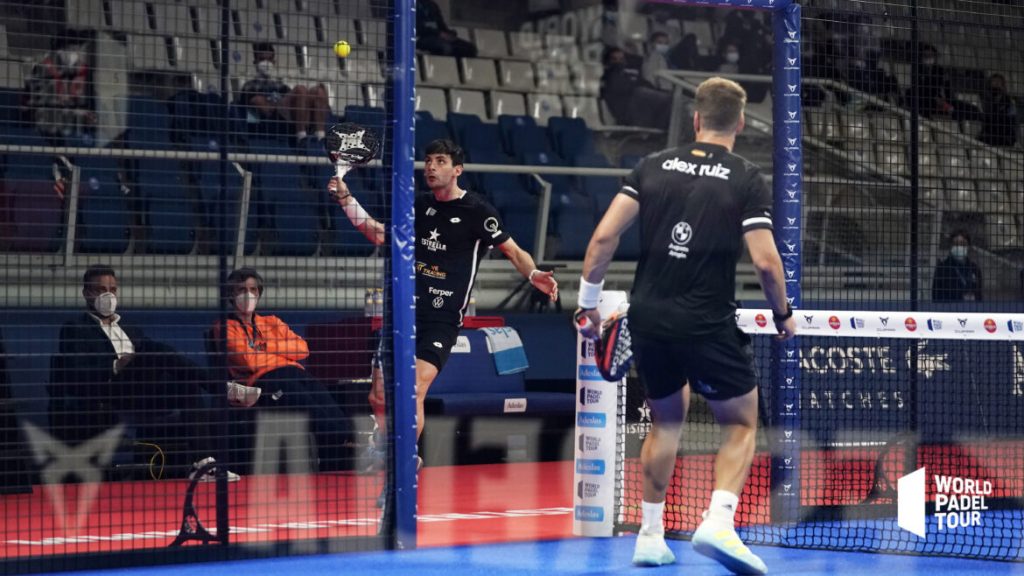 The third part of the match took on the air of déjà vu because after more than two hours of play, the two teams were still neck and neck.
It is finally on yet another "punto de oro" that the pair Ruiz - Stupa wins this sumptuous quarter-final with a score of 1-6 / 7-5 / 7-5. Momo Gonzalez and Pablo Lima can be proud of their first match together, they ultimately lacked little to achieve a very big surprise.
Tomorrow, Franco and Alex will face the winners of tonight's match, pitting Lebron / Galan against Capra / Sanchez!
The next match of the day (Salazar / Triay vs Alayeto / Alayeto) will start at 17:00 p.m. and you can watch it either on Canal + or on the WPT Youtube channel:

Team Padel Magazine tries to offer you since 2013 the best of padel, but also surveys, analyzes to try to understand the world of padel. From the game to the politics of our sport, Padel Magazine is at your service.